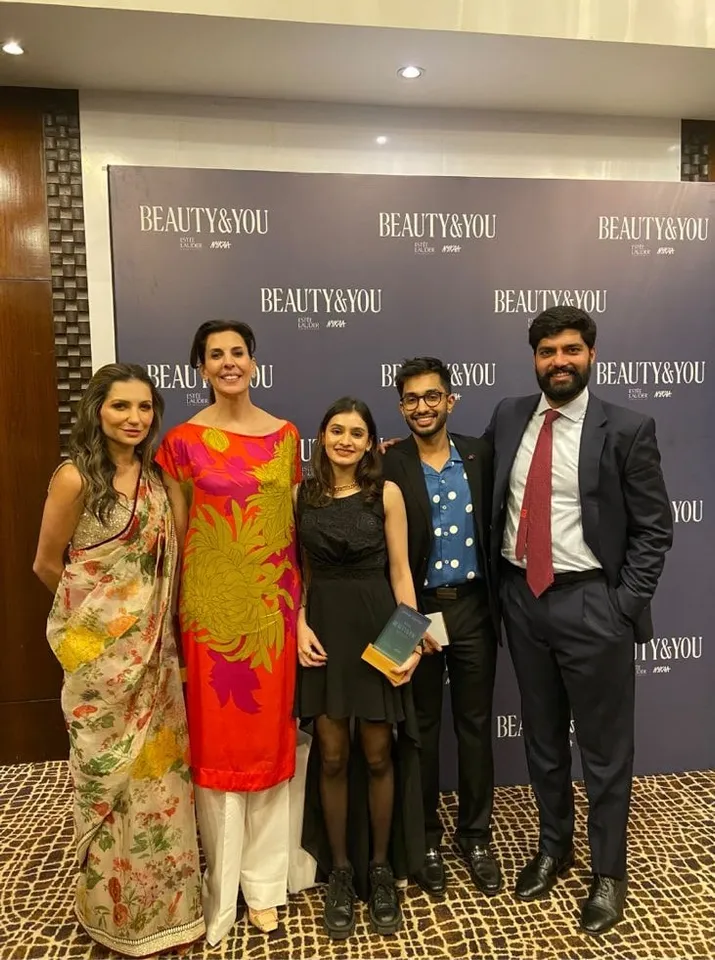 Earlier this year Estee Lauder's New Incubation Ventures and Nykaa announced the Beauty & You Awards programme. After an action packed four months, 10 finalists presented their businesses to a jury. The finalists represented a variety of concepts ranging from breakthrough product innovation and re-imagining a centuries-old fragrance tradition, to emerging consumer categories such as teen beauty, men's skin care and digital beauty in the metaverse. "We are so proud of all the finalists who each represented a unique vision for beauty in India, and beauty for modern consumers everywhere," says Shana Randhava, Senior VP, New Incubation Ventures, The Estée Lauder Companies. "The three winners – Skinvest, Bahut Beauty and YAAN MAN – crafted concepts and businesses that inspired and excited us as to what the future of our industry holds. We look forward to working with them to support their groundbreaking ideas," she adds.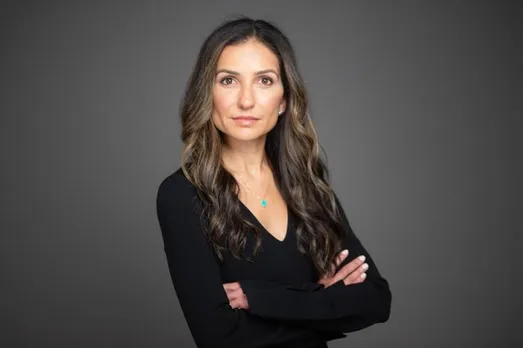 With over 300 entries from across 50 Indian cities, the application pool included a multitude of beauty brands across categories – skin care, hair care, fragrance, and colour cosmetics. Brand, product, marketing, and investment experts from ELC and Nykaa reviewed the entire application pool and shortlisted the 10 most promising brands and ideas before selecting the winners. Some interesting insights from the applications: almost 50 per cent were skin care brands; 95 per cent had a sustainability mission in place; 80 per cent had a female founder as part of the founding team, and 25 per cent were in the pre-launch "Imagine" category.
Bahut Beauty in the Imagine Category was awarded $150,000 prize money for pre-launch concepts, Skinvest in the Grow Category was awarded $75,000 prize for in-market businesses, and YAAN MAN in the Community Award was awarded $5,000 prize for the best community engagement.The winners will benefit from access to ELC and Nykaa's relationships and expertise across the beauty ecosystem to nurture emerging ideas that amplifying Indian voices, and address unmet consumer needs. The award winners will get financial support, continued mentorship, increased awareness, and distribution support from both ELC and Nykaa. 
What really stood out for Anchit Nayar, CEO, E-commerce Beauty, Nykaa, is that these are unique brands, high quality products and a tremendous amount of work has gone into each of these concepts. "Fragrance is generally thought of as a foreign concept, you hear of French and Italian fragrances. If you look at what Sonia is doing with fragrance, she is bringing that focus back to India. So in many ways she is planting the flag of India on the global stage," says Nayar. "We saw Skinvest as a brand that met both the criteria, being locally relevant for the Indian consumer, and also has the potential to have a life beyond the Indian market. And with YAAN MAN, it is so nice to finally see a men's cosmetics brand that has been recognised. So it goes to show that the time is finally here for men to embrace beauty and make up," he adds. 
So how are the winners going to utilise the funds? Rahul Shah, founder, YAAN MAN, noticed that while there were many companies catering to make-up for men in the western market, it was a white space in India. In terms of formulations, the formulations for men's make up has to be different from that for women as men's skin is coarser and oilier than women's skin. So when he started, he wasn't sure if men's make up would be easily accepted in the country. Yet, today, the company's best seller is its make-up kit. "It was honestly, a trial and error because I was not sure how the consumers would embrace the concept of men's make-up," says Shah. YAAN MAN is a new age skin care brand formulated specially for the male skin.
At the onset, Shah thought the metro cities of Mumbai and Delhi would be his main markets. However, it is the tier one and tier two cities with their aspirational people who really want to look good which are his main markets. Yet, "as men's make up is a unique concept, one that is not very prevalent in India, there is not much awareness of the concept," says Shah. "Brand awareness and education is what we need right now. First everyone should know there is make up for men available in India. Sales is the second part," he adds.
Skin care in India is a very saturated market, but also quite unexplored. Yet, Divya Malpani, founder of Skinvest got her idea whilst she was a student at North Eastern University, Boston, USA. Her diverse set of friends and their varied skin tones, got her thinking about how different products affect different skin types in different ways, especially the youth, whose concerns are niche and unique. "We don't really focus on anti-aging as much. There are different things we seek from modern skincare which was really lacking. And that's a gap that I found in the market," says Malpani. For example, take skin pigmentation. Pigmentation is not just on one's face, but is present on the body as well. "We are the consumers who wear sleeveless tops and shorts. We are the new India, so the new concerns are changing, and so are the preferences of consumers. To match that Skinvest was born," she adds. Besides skin care, the company has also focused on mental health advocacy and gender neutrality, spaces which have not been tapped into by competitors. Talks about skin acceptability along with mental health organisations is something the company is working on. Skinvest is skincare brand that caters to the Indian youth and millennials and their skincare concerns such as pigmentation, acne, sun damage, cellulite, stretchmarks and dark circles.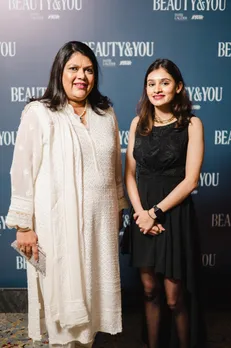 The company has six new products in the development stage. Plans are to launch them one by one January 2023 onwards, with support from Estée Lauder and Nykaa. "We also want to start selling in stores as well. I think any D-to-C brand, especially skincare, has to have an in-store presence so you can touch and feel the product. I'm hoping to tie up with Nykaa for stores," says Malpani.  "We also want to go global and start selling in the UAE, UK, US and Canada as these countries have a huge Indian population, and they have Indian skin-related concerns," she adds. On the marketing front, Malpani wants to step up with some guerrilla marketing in malls. 
In the perfume sector, Sonia Khubchandani de Castleblac thinks there is room for more olfactory stories. "The competition is actually very nourishing, in particular in the Indian market where it's all coming up now with a lot of voices and conversations about notes in perfumery," she says.
For the judges, ideas mattered. "The products in all the categories that we tried were amazing. The packaging was inspiring, every little detail had been thought of, and for one person to sit and think like that was what really made me excited," says Anahita Adajania Shroff, CEO, Stylecell, and one of the judges at the Beauty & You awards. "I feel what the three of them do is so unique, whether it is perfume, men's make up. I think they are so well thought through and there is global reach for these products," she adds.
According to Nayar, the direct to consumer businesses is all about having equal understanding about the Indian consumer. His advice to the winners is "Stay humble and keep the customer at the centre of everything, don't take any shortcuts. Second, it's a long road. There are many challenges so it is easy to think about taking a shortcut, but I don't think that's the right thing to do because finally quality, passion and being unique matter a lot," he says. "The real mission here is to make India the next centre for beauty, not only internally, but also by exporting some incredible brands. It is a long-term challenge and we will partner with these brands to do that," adds Nayar.