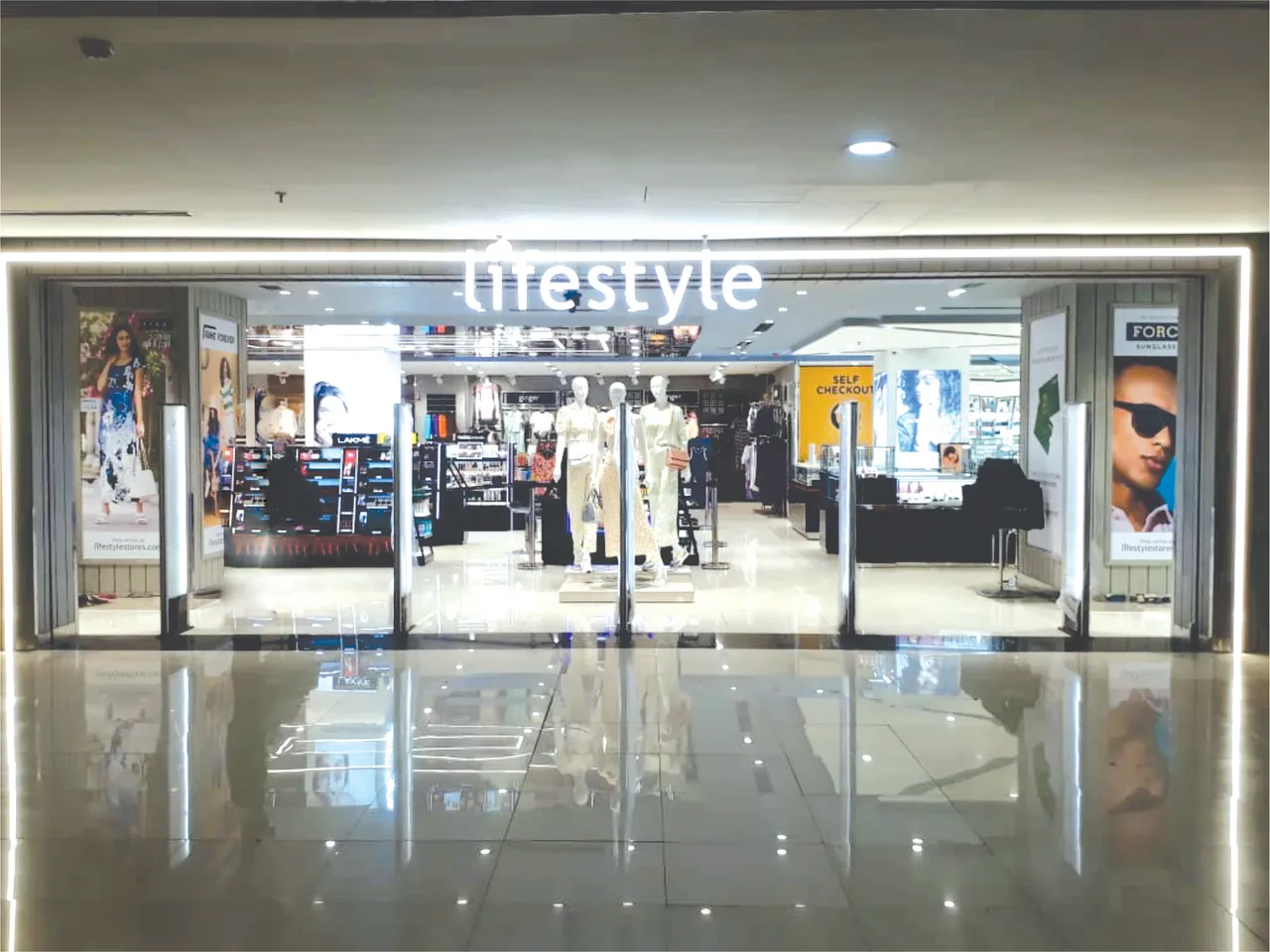 Recently, Bengaluru based Lifestyle, the fashion and lifestyle retailer, opened its 100th store in the country, marking a momentous milestone for the brand. "Lifestyle's journey from its humble beginnings of a single store to the momentous milestone of 100 stores is a testament to our firm commitment to redefine the fashion retail experience for our valued customers," says Devarajan Iyer, executive director and CEO, Lifestyle. "We look forward to expanding further and making premium fashion and our exceptional service accessible to a wider customer base," he adds. The launch of Lifestyle's 100th store at Raipur's Magneto Mall, the brand's first in the city, signifies a major expansion in the company's geographical footprint, driven by the city's growing retail market and high demand for trendy and fashionable products.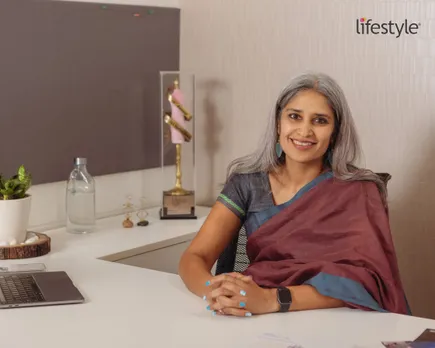 Part of the Dubai-based retail and hospitality conglomerate, The Landmark Group, Lifestyle is a multi-brand retail outlet with multiple categories including men's, women's and kids' apparel, footwear, handbags, fashion accessories, and beauty under a single roof. In India, Lifestyle opened its first store in 1999 in Chennai. According to Rohini Haldea, assistant vice president, marketing at Lifestyle, it's been a journey since the company's first store opened in 1999. "We've had a very measured, yet steady path where every year we have picked the right markets which worked for us, developed a good understanding of the fashion needs of that particular catchment, and curated a collection for them," she says. In fact, next year, the company will celebrate its 25th year in India, another milestone for the company.
The Indian retail scene has changed over the last 25 years, not only in terms of the number of stores and increased competition, but also the fashion aware consumer. Earlier, fashion, or shopping was more occasion specific. If someone was going for an interview, or a date, or wedding, then one would step out to shop.  However, today's consumer wants to look their best every day. With the Outfit of the Day #OOTD trend, every day and every moment is a potential Instagram moment to look good and shine. So whether you are going to the gym, or for a casual hangout at a coffee shop with your friends, this evolving fashion sensibility has helped the market to grow. "Even though there has been competition, we have had a steady path to growth throughout the years because we have our own strengths, and there are consumers who come to us for that, and that has not changed. Our fashion our trends, styles, the way we lay out our stores, what we prioritise in terms of space and what we focus on keeps evolving," says Haldea.
Predominantly the company's sales still come from the metros. Earlier fashion was very city specific; those who lived in a city, had exposure to certain kinds of style. Now, the next tier of markets such as Lucknow or Jaipur, are starting to pick up. With the proliferation of social media, especially Instagram, younger consumers living in say, Patiala, or Guntur or Cuddapah are also being exposed to fashion trends. "Earlier you would never have thought that Lifestyle would have gone to a place like Guntur or Patiala. But we have launched those stores and they are very successful for us because consumers in those markets are now waking up and are hungry for fashion," says Haldea. So last year for the first time the company launched a few stores in tier 2 towns such as Guntur in Andhra Pradesh and Patiala in Punjab. While this is the first time that Lifestyle has started making these inroads, it has been a very positive experience, according to Haldea. This is not to say that Lifestyle is done with the metros. "There is still a lot of scope even in the metros. There is a lot of catchment with many new malls coming up. We definitely plan to be a part of the metro growth story as well because we don't think it is finished," says Haldea. 
When a consumer comes to Lifestyle he wants to be able to see and try on a pair of Levi's jeans, as well as a Jack and Jones. As Lifestyle goes to the smaller towns, the price point is a bit more skewed towards the sharply priced products. However, the company can't go to those market only with the sharply priced products as it is known for its assortment. So there is a mix of branded wear as well as private labels. The choice is varied with male consumers will have access to brands like Jack and Jones and Celio priced at between Rs5,000 – 7000, as well while the company also has its own private label brands and the consumer can pick up a pair of Forca jeans for as low as Rs999.
Private labels have been part of the product portfolio since 2000 - Melange (ethnic wear), Code (western wear), Forca (denim wear), and Ginger. Seeing the boom in the beauty sector, last year Lifestyle launched Iksu, its own private label brand in make-up and bath and body segment. Though the stores house other beauty brands, it did not have its own beauty brands. Hence the idea was to try the segment. "For us, given that we have the retail space and a huge customer footfall coming to our stores, it is always an opportunity to see how we can leverage that to drive our own brands," says Haldea. "The philosophy behind Iksu is very similar to our other private label brands - great quality products very close to what the market trends are, but at much more affordable prices," she adds.
Change can be noticed in the categories as well. Gone are the days when everything was just a salwaar kameez dupatta (SKD). Now people are playing around within the categories and creating shifts with fusion styles, and Indo Western looks. There is a shift towards western wear. In the past, there used to be a much higher percentage of formal wear as women either wore trousers and shirts, or SKDs to work. Post Covid this has changed with people wearing more casual wear such as denims and sneakers to work.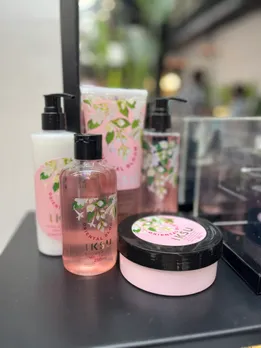 Even within Western wear, sneakers is another example where sales are increasing year on year. Today it is okay to wear sneakers for a party. While there is still a big demand the classic suits and formal wear, but there is also a democratisation of fashion. There is a lot of casualisation in men's wear as well. Another segment that has got a big fillip during Covid and continues to grow is atheleisure. It is no longer just `my gym clothes'. It is a fashion statement as well.  
At present, the South is Lifestyle's biggest revenue earner. Chennai, Bangalore and Hyderabad are the company's dominant markets. It is also strong in Mumbai and Delhi NCR region. While the East has historically been the company's smallest region, plans are to scale it up here. It's a hard market to service, but there are some plans to launch some stores.
Going forward, plans are to have 150 stores nationwide in another two years. "Being based in India, and understanding the Indian consumer, we are in a unique position to make sure we have an assortment that suits the market. I just think it is going to bear us in great stead," says Haldea.