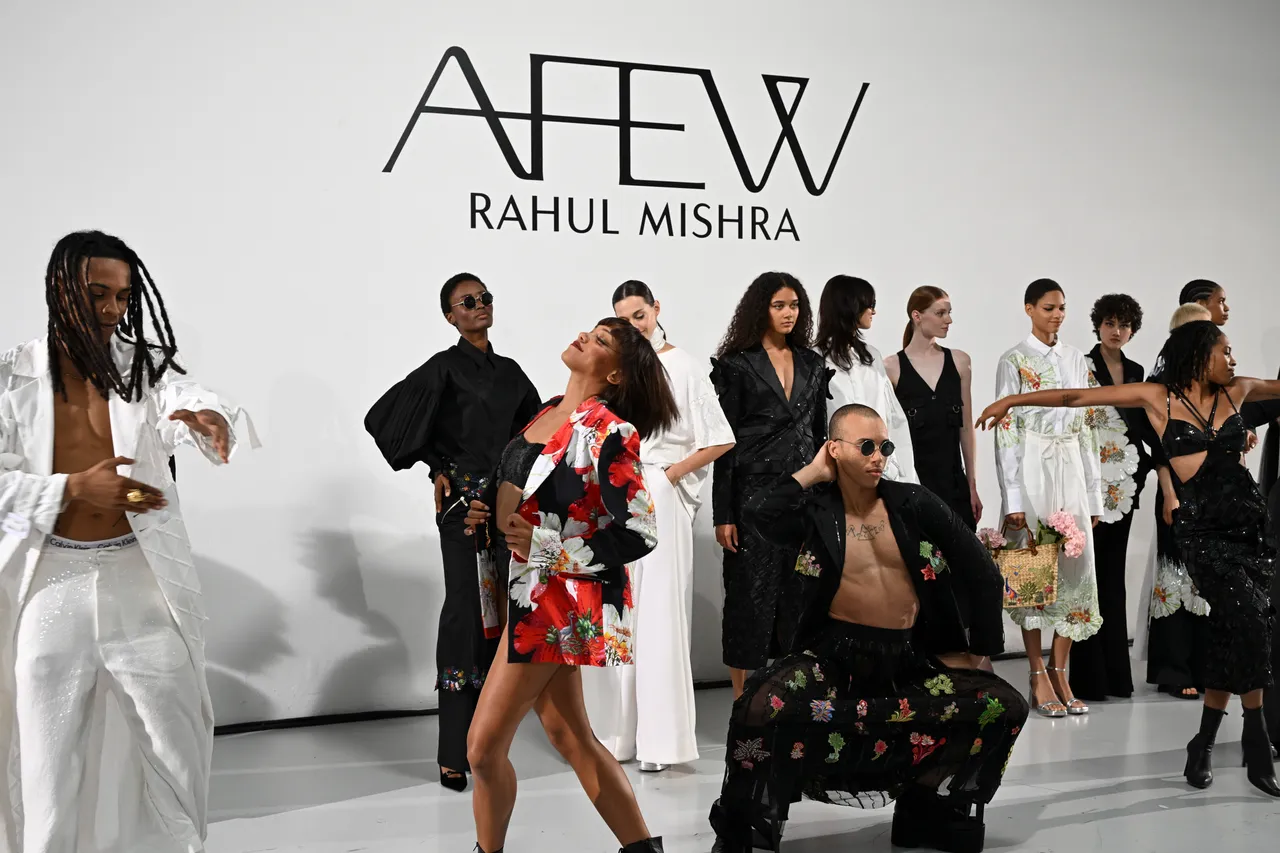 The recent Paris Fashion Week saw an interesting new Indian fashion brand on its runway – AFEW Rahul Mishra. AFEW Rahul Mishra is the new global luxury brand which is the culmination of a visionary collaboration between Mumbai based Reliance Brands Ltd. and Indian fashion designer Rahul Mishra. According to Darshan Mehta, MD, RBL, the launch during Paris Fashion Week propels the brand onto a global stage, reaching the most discerning global audience looking for functional everyday pieces elevated by a couturier's touch. "As consumption power steadily shifts from west to east, fashion and design sensibilities are following suit. This exhilarating journey with Rahul transcends borders, leveraging the best of Indian design and craftsmanship for the global consumer. AFEW gives voice to Rahul Mishra's genius of nature-inspired creativity and his desire to be more present in the lives of his customers," he says. 
For Indian fashion designer Rahul Mishra, AFEW Rahul Mishra is a return to easy to wear fashion after a three years hiatus. "With AFEW Rahul Mishra, I am glad to return to creating 'easy to wear' fashion after a temporary hiatus from it in my namesake brand in 2020. Our prêt-à-porter line, which was once an anchor for my identity as a designer, led us to the platform of Haute Couture. In AFEW Rahul Mishra, we are thrilled to institute a new global brand from India that is fiercely modern, and yet carries the delicateness of human touch in a way that it is more accessible to the consumer," says Rahul Mishra.
In January 2022, RBL together with Rahul Mishra embarked on a collaborative journey to create and own a new brand that would incorporate Rahul Mishra's ready to wear business through a 60:40 joint venture (either by itself and / or through its affiliates). The idea was for the new brand to be synonymous with excellence and creativity world over, and present an exclusive Ready to Wear Collection at one of the global fashion weeks. The idea was to grow the brand both vertically and horizontally, and to have brand extensions in accessories, footwear, home, beauty, and jewellery for a worldwide audience. This is the idea that finally saw the light of day in AFEW Rahul Mishra at the Paris Fashion Week.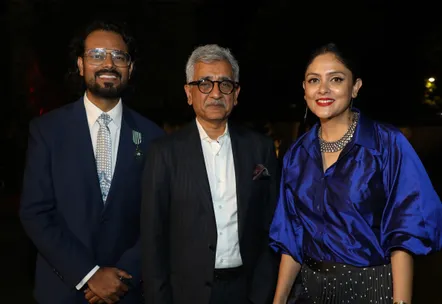 AFEW Rahul Mishra is an acronym representing Air, Fire, Earth, Water, and was jointly envisioned with Michael Nash, a London based design firm. The label embodies Rahul Mishra's vision of effortless, easy-to-wear luxury, tailored to the modern woman's wardrobe. The label's logo was established through a yearlong interactive design process with Anthony and Stephanie Nash.
With AFEW Rahul Mishra, the designer returns to his love of prêt-à-porter. Building upon his legacy of easy-to-wear fashion showcased during Paris Fashion Week from 2014 to 2020 before his foray into haute couture, the collection features a line-up of women's clothing, complemented by a selection of jewellery, bags, and shoes. The jewellery is crafted from sterling silver and recycled brass, while the bags are handcrafted in Manipur with 'kauna grass' weaves and embellished with hand-embroidered motifs. The shoes also feature embroidered motifs developed at the AFEW Rahul Mishra atelier.
In the coming months, AFEW Rahul Mishra will be available on AFEW.RahulMishra.in and at Rahul Mishra flagship stores, followed by exclusive AFEW Rahul Mishra stores in key fashion cities.