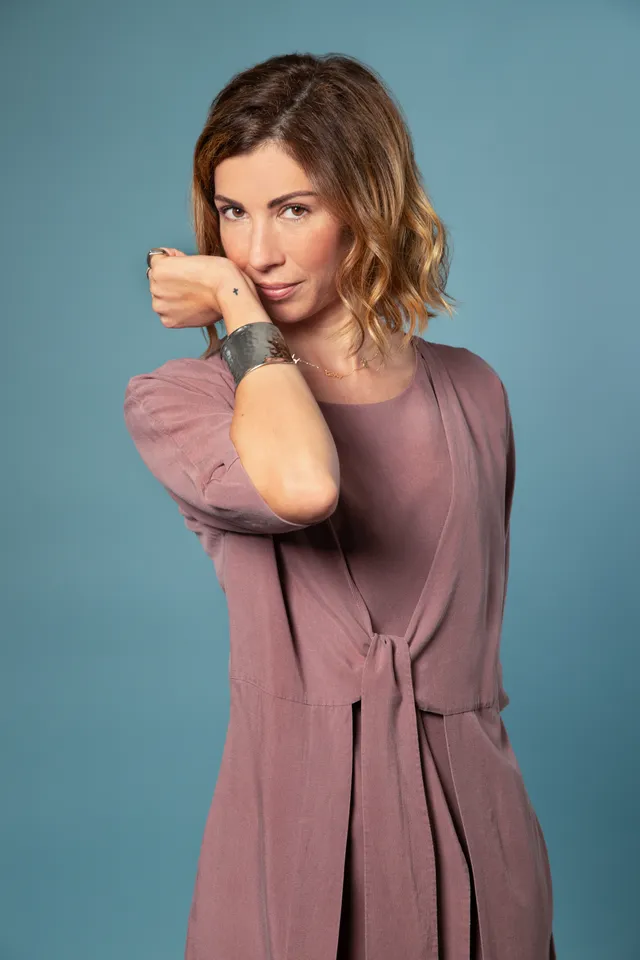 Philippine Courtiere, senior perfumer, Symrise, was recently in Mumbai, India, to explore the Indian market for it scents, and see how the fifth largest perfumer can work with Indian companies. This is her first visit back to India after 2017. "Our plan is to showcase the capabilities of our company," says Philippine Courtiere, senior perfumer, Symrise.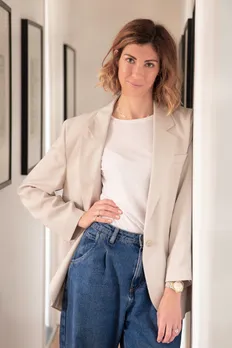 Symrise is one of the top five global fragrance and flavor suppliers. The company's approximately 30,000 products mainly come from natural raw materials like vanilla, citrus fruits, blossoms, and a big variety of plant materials. Its clients include manufacturers of perfumes, from iconic prestige brands to niche entrepreneurs and of course, local Indian fragrance brands. As well as cosmetics, food and beverages, the pharmaceutical industry and producers of nutritional supplements and pet food. The company has recently relaunched its French brand Maison Lautier 1795.
The fact that Symrise has set up a division specially to create perfumes for the Indian market shows that India is an important market for the French fine fragrance company. The company has set up a manufacturing facility in Chennai, and offices in Delhi, Chennai, Mumbai and Bengaluru. Plans are to grow the team in India. 
In the four years since her last visit to India, the Indian perfume market has seen the rise of numerous home-grown perfume brands. Fragrances have always had the reputation that they should be French made, and should be from a big brand like Dior or Chanel. Now, increasingly, especially with the young generation, the consumer wants products that talk to them directly, and are made in their own country. The fact that Made in India is not looked down upon anymore is a big shift in consumer attitudes. According to Courtiere, the Indian fragrance market is getting sophisticated. "For me the biggest sign of change is the women consumer," she says. "In the west, the market is mainly masculine fragrances, and women are wearing the same. Now, the women are developing their own taste. And some brands, which were mainly deodorant brands, are now getting into premium fragrances," she adds. 
One explanation for this shift is the rising popularity of the niche products. "Why is the niche perfume so successful? Because we don't want to anymore wear the same perfume as someone else. In the mainstream perfume one could, say, smell Hugo Boss, but now it is not anymore that. It is part of you from the differentiation point. It is your signature, and this new generation want to have their own signature. They want to express themselves through the perfume. This is interesting because this has really opened up an opportunity for local brands," says Karim Lisi, VP – fine fragrance, Asia Pacific at Symrise. "Also the investment you make in a bottle of niche perfume is much higher than in a bottle of prestige brand. In a prestige brand at least 80 per cent of the budget is spent on advertising and endorsements, while in a niche perfume all the investments is put into the perfume," he adds. "Now it is more about one's identity. Choices are more individual driven. It is about sourcing and knowing how the perfume is made," adds Courtiere.
Courtiere has been a perfumer for 12 years now. The most common way of becoming a perfumer is either by studying for a bachelor's degree in chemistry and then specializing in perfumery, or you come from a family heritage of perfumers. Some perfumers who are from the Grasse region of southern France have grown up smelling raw materials since a young age. For Courtiere, though her parents worked in the perfume industry, she went on to study law. "I used to see them (her parents) evaluating fragrances that the perfumers were creating for them, but I didn't know this is what I wanted to do after quite late," she says.
A lawyer by education, Courtiere decided law wasn't her cup of tea. It was her first internship was in the legal department of a perfume house that made her change her mind. She moved between various departments within the company, and soon she was in the laboratory smelling the ingredients. "What was interesting for me was the fragrances itself," she says. Courtier went on the study perfumery then learnt with perfumers in Geneva, in the US, and Paris and Dubai. Some of the fragrances that Courtiere has created include Divine Oud for the Roberto Cavalli Gold Collection, Bronze Tonka for Herrera Confidentials, amongst others. She joined Symrise in 2021. 
Clearly, Symrise wants to upgrade the Indian fragrances market and bring the niche positioning at an affordable level. And Courtiere thinks that Symrise's innovation and ingredients can help.