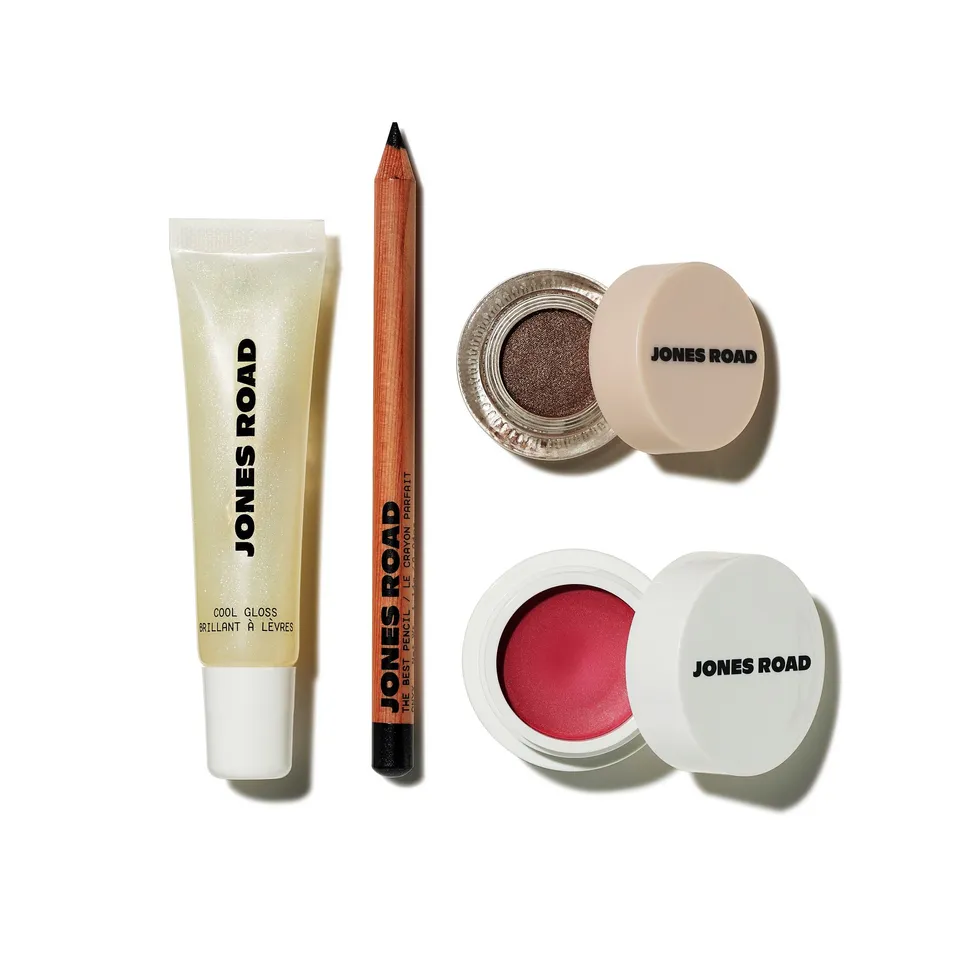 Makeup artist and entrepreneur, Bobbi Brown, needs no introduction. After having launched her namesake make up brand Bobbi Brown in 1991, Brown, at the age of 38 years, sold her make up brand to Estee Lauder group of companies in 1995 for $74.5 million. At this time she entered into a 25 year non-compete agreement with the US beauty company and worked at the corporate to build her namesake brand into an over a $1 billion brand. However, she left Estee Lauder in 2016, before the non-compete expired.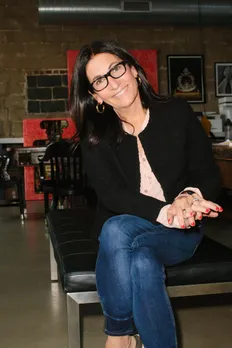 Brown launched her new beauty business, Jones Road Beauty, on October 26, 2020, just a few days after her non-compete with Estee Lauder expired. Having already named her first brand Bobbi Brown, and having relinquished the name to Estee Lauder, her new brand had to have a completely new name. Jones Road, her new brand, is the name of the street that popped up on a map app as she was giving directions to her husband while he was driving. Jones Road is a collection of simple, clean and multipurpose make up. The product line comprises miracle balm, gloss, mascara, eye shadow, etc.
After leaving the corporate world, Brown had no idea what she would do next, but one thing was certain that she would be promoting her nineth book, Beauty From the Inside Out, which was more about nutrition and wellness, than about beauty. Promoting that book put her on her new entrepreneurial path. First, she went back to school to become a certified health coach. Then, Masterclass asked her to do a makeup masterclass. Doing the Masterclass reminded her of two things - that she is a makeup artist first, and that it was time for her to get back to her roots.
As a natural extension to Beauty From The Inside Out, Brown started a health and wellness business called Evolution_18, a wellness line of ingestibles. Brown's lifelong philosophy has always been that beauty, and confidence, start with what you put inside your body. The range of supplements was created to improve overall health and fit into any lifestyle. It included collagen peptides, beauty gummies, beauty probiotics, etc. In December 2021 Brown stepped away from this business to exclusively focus on Jones Road. 
Jones Road while available in the US, is also available in the UK through its website, jonesroadbeauty.com. Since October 2022, Jones Road products are available at Liberty London, the company's first and only retail partner in Europe. Interestingly, Indian consumers can purchase limited products of the Jones Road make up range thanks to Styledotty.com, a boutique firm offering specialized services to Indian consumers. According to Amit Patel, co-founder, Styledotty.com, "Most of the Indian customers who purchase this brand are very well aware of the brand and its history. The awareness is social media driven. Western reviewers review the products, and this in turn creates demand from countries like India," says Patel.
In a Q&A, Bobbi Brown tells us how she launched her new makeup line Jones Road, how the make up industry has changed over the last few years, and how she has embraced the internet for all her marketing needs. 
THE FEATURIST (TF): You sold the brand Bobbi Brown to Estee Lauder in 1995. What was the non-compete agreement that you had signed with Estee Lauder?
BOBBI BROWN (BB): Jones Road debuted on October 26, 2020, just a few days after my 25 year non-compete with Estee Lauder expired, deep in the midst of the pandemic, and less than a week before one of the most divisive Presidential elections in US history!
TF: It must be a case of itchy fingers during the non-compete, that you had something ready as soon as it came to an end. How long were you planning Jones Road?
BB: When I left the corporate world, I had time on my hands and no idea what I was going to do next. I was so busy at the brand, I barely knew what I was having for dinner each night, let alone thinking about creating a new brand. The one thing I did know I'd be doing was promoting my 9th book, Beauty From the Inside Out, which was really more about nutrition and wellness than it was about beauty. Promoting that book is really what put me on my new entrepreneurial path. First, I went back to school to become a certified health coach. Then, Masterclass called me and asked me to do a makeup masterclass, which was such an honor.  Doing the Masterclass reminded me that, before anything else, I'm a makeup artist first – I've been doing this for 40 years. It was then I realized it was time for me to get back to my roots.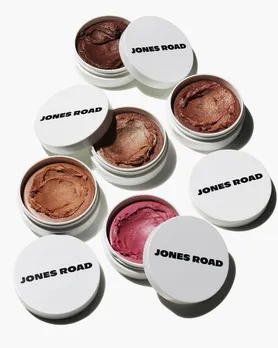 TF: Your product line comprises very different products, especially the miracle balm, gloss, the eye shadow, sparkle splash, the face pencil, the oil stick, the brow pencil. I say different because of the kind of products they are. Why did you choose to go with these?
BB: My goal was simple: I wanted to create the products that I had been looking for, but couldn't find for myself. These were my wish list products - the products I knew I needed in my routine. They're also easy to use and versatile - this came naturally as we started testing and sampling. 
TF: What was the research you conducted that made you decide to go with your current line of products?
BB: It takes a total of about nine months to bring a product to life. From ideation, to sourcing the best ingredients and all the steps in between, and then finally getting it distributed. My favourite part of the process is testing all the different formulations and making changes to it until the final product comes to life. It takes a while to land on the perfect formula but once we get there, I know it the second I try it. 
TF: What made you decide to make the miracle balm? Why did you choose to make the blush as a balm? As compared to a powder or a stick, that is usually how blushes are these days?
BB: Whether you use cream or powder blush depends on your skin's texture that day and how long you need your blush to last. My skin is different every day. If I feel very dry and dehydrated, I need to use products that add moisture to my skin. On those days, I'll use a combination of lip and cheek stick, with a quick wash of Miracle Balm on top of it to add moisture and a little bit of a glow. 
If my skin is well-hydrated, I'll use a blush brush to apply some pink powder blush on the apples of my cheeks or sometimes, I'll just use a powder bronzer as my blush. If you want your makeup to last longer, I'll often use a cream blush like my lip and cheek stick and then apply a powder blush on top of it to set it.
TF: Are the products available only online, or are there any brick and mortar outlets as well?
BB: In addition to our website, we have a retail concept and flagship store in Montclair, New Jersey, close to the Jones Road Office. It is a 1,000 square foot retail location that also doubles as a beauty think tank, and an incubator for new products and ideas created when we meet consumers in-person.
TF: How, according to you, has Jones Road done over the last two years? Also, the beauty business has changed over the last few years. There are many more players now. Since you have been one of the early players in the industry, what are the main / most important changes that you have noticed in the industry?
BB: When you look back at the industry when I created my original brand, and then fast-forward to now, a whole new business is emerging. Women today shop differently; they have a new definition of what beauty is. JONES ROAD celebrates that: We're a scrappy start up. We have a small team. We're using social as a major part of our marketing strategy and we're selling direct-to-consumer.  That's the modern way to do business now.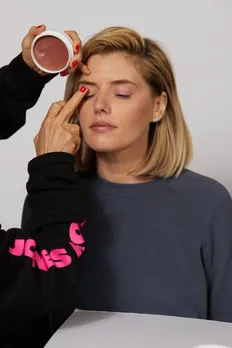 TF: How do you think consumers have changed the way they use beauty products?
BB: Working from home and living through this pandemic has taught us all how to live with less, and to accept things as they are, including the way we look. If you're eating well and taking care of yourself, you don't need a lot of makeup to look and feel good. That's not a trend - that's always been my philosophy. JONES ROAD celebrates it, and that feels especially appropriate right now. 
TF: What are your growth plans for the brand?
BB: The most exciting thing about launching a self-funded, indie brand and selling DTC on jonesroadbeauty.com is that we are 100 per cent in control of its future. We're staying close to customers. We're going to watch what they respond to, and we're able to create new items quickly to respond to what the customer wants. We have several new launches planned through the year, new products every four to six weeks. We're also adding new shades to some of our existing skus. 
Beyond that, we're remaining flexible about what we'll add into the collection. We already have tons of new product ideas in the pipeline, but we also really like to listen to our consumers who tell us what they love every day.