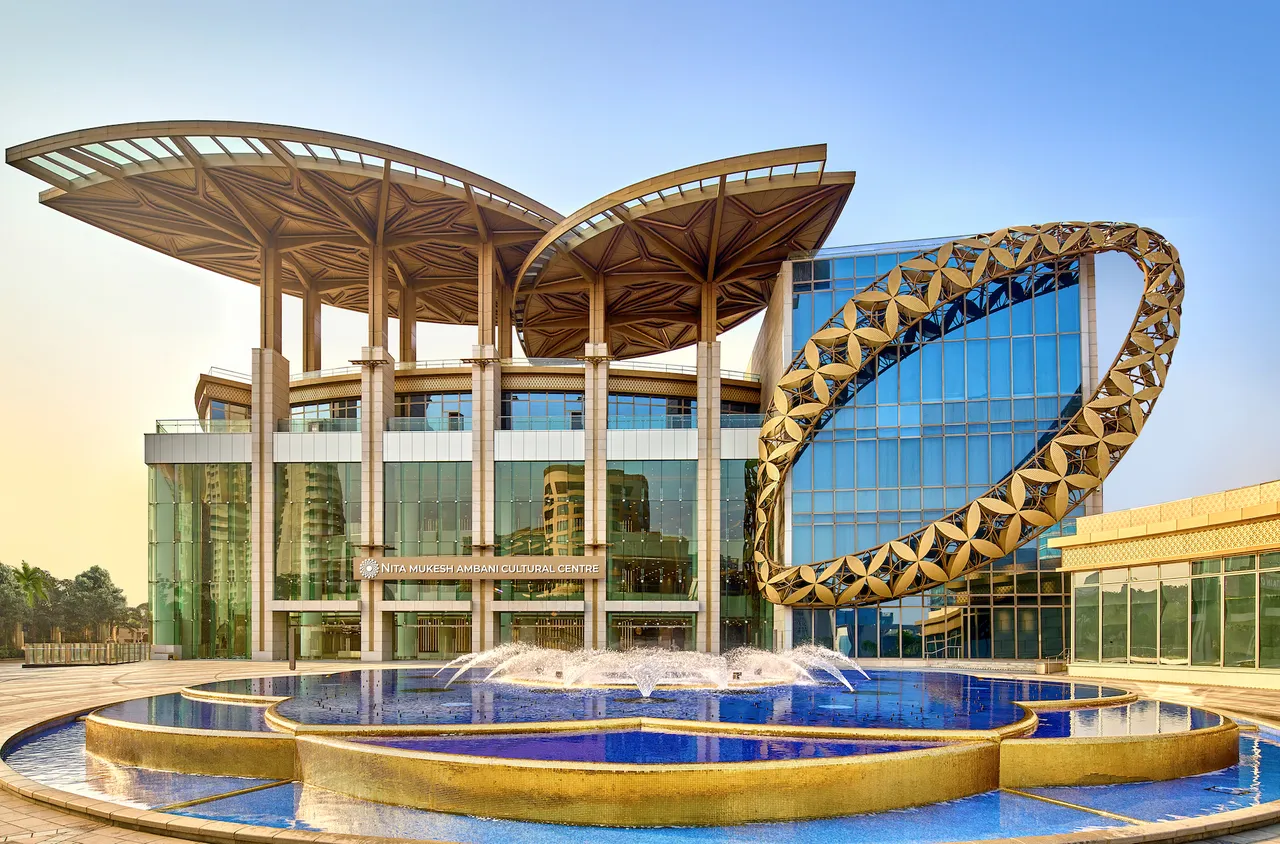 Recently, Mumbai witnessed the opening of a world class cultural space, the Nita Mukesh Ambani Cultural Centre (NMACC). Envisioned by Nita Ambani about eight years ago, the Cultural Centre is a first-of-its-kind space in the sphere of arts. Home to three world-class performing arts venues and a visual arts space, the NMACC aims to promote and preserve India's rich cultural legacy while creating intimate connections between artists and the audience. "An ode to our nation, the Cultural Centre aims to preserve and promote Indian arts. I hope our spaces nurture and inspire talent, bringing together communities from across India and the globe," says Nita Ambani, founder and chairperson, NMACC.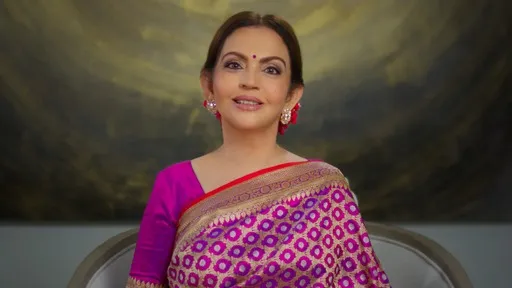 The NMACC is part of the Jio World Centre – an 18.5 acre multi-faceted destination located in Bandra Kurla Complex (BKC). The centre has three different spaces for theatre and art. The centre's crowning jewel is The Grand Theatre, a 2,000-seater space featuring state-of-the-art facilities and a custom-made crystal-studded ceiling.  
The other two notable spaces are a space that shows a fashion exhibition, the first in the country, and The Art House, the Cultural Centre's dedicated visual art space. 'India in Fashion: The Impact of Indian Dress and Textiles on the Fashionable Imagination', is a costume art show that maps India's influence on global fashion between the 18th-21st centuries. The first-of-its-kind show in India has been curated by prolific author and costume art expert Hamish Bowles, and is designed by director and set and costume designer Patrick Kinmonth with Mumbai based architect Rooshad Shroff. This set is inspired by India's rich and diverse culture and is built from scratch at the Centre.
Over 140 iconic costumes have been sourced from leading couture houses such as Christian Dior, Coco Chanel, Yves Saint Laurent and Cristóbal Balenciaga, along with unseen personal collections and prominent museums from around the world, including some monumental loans from the MET Museum, New York. Closer home, the works of designers such as Manish Malhotra, Rahul Mishra, Ritu Kumar, Sabyasachi Mukherjee, Tarun Tahiliani and Abu Jani Sandeep Khosla, amongst others, find their place in this larger-than-life exhibit.   
The Art House, is designed in accordance to global museum standards. The opening show, 'Sangam/Confluence' is a visual art show curated by American curator Jeffrey Deitch and Mumbai based cultural theorist Ranjit Hoskote. It features over 50 artworks and installations by five Indian and five international artists, who have all been inspired by India's rich and diverse culture and captured it in their works.
Spread over four floors, the Art House has been built at the north end of the Cultural Centre, to let natural light stream in through the galleries, lending the exhibits a shifting aura during different hours of the day, and a different perspective at night. On the second floor, the glass facade of the gallery embraces the city outside which becomes a part of the experience. The idea is to be able to use the space for tech programmes, workshops and educational events encouraging new talent. Part of its larger vision of making art accessible to all, the Cultural Centre will also serve as an artistic hub that nurtures the country's upcoming talent with residency programmes under the tutelage of maestros and experts in different fields across arts.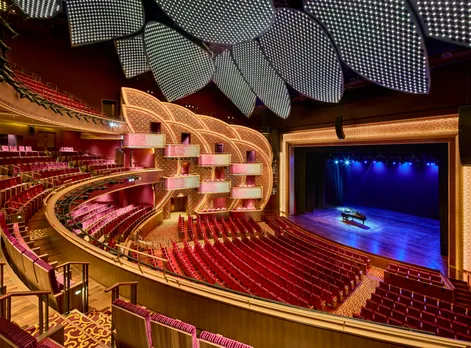 Other venues for performing arts within the Centre include The Studio Theatre—a flexible 250-seat space designed for cutting-edge experiences and multilingual performances, and The Cube – a 125-seat dynamic venue which, with its moveable stage, is poised to become an incubator for emerging talent and new-age art forms.
Through its programming and events which includes regional theatre, musical performances by pathbreaking Indie artists, dramatic reprises of Indian mythology, dance recitals, edgy new formats of performative storytelling, multi-act gigs in music, dance and theatre and fresh artistic collaborations, the NMACC hopes to strike a chord with audiences across the country.