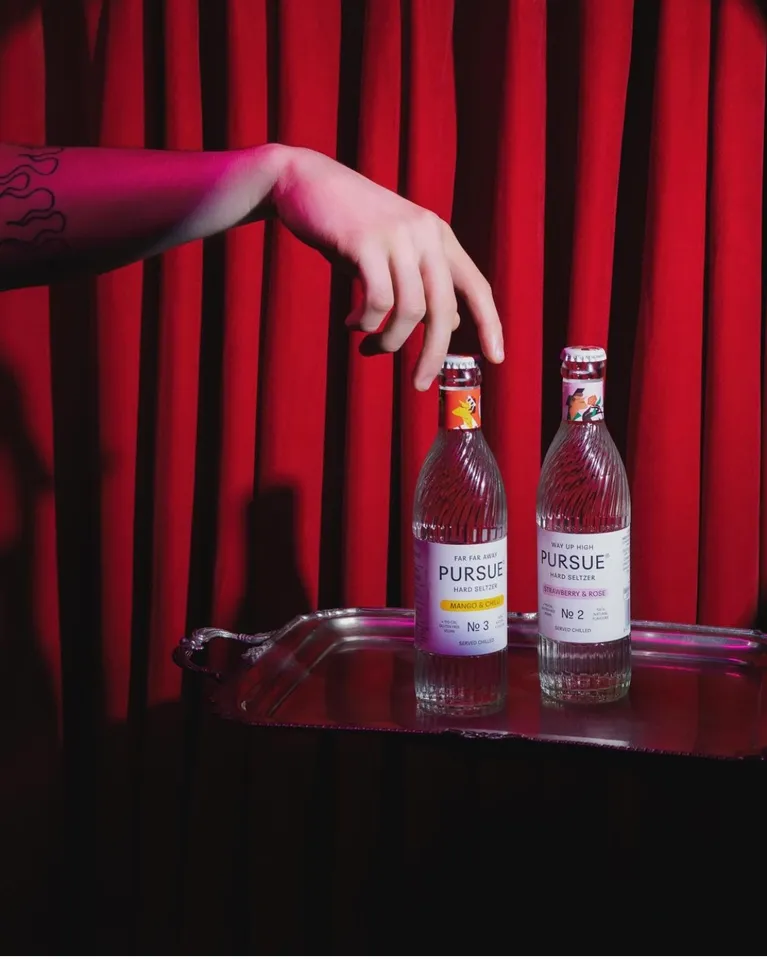 The alcohol landscape in the country is changing. The change started a decade ago when Bira and other craft beer brands entered the market and changed the drinking experience. Then came the gin players who changed the landscape by shifting the younger consumer from vodka towards gin. Taking inspiration from the fact that India is a country that loves to try new things, Goa based Anish Reddy recently launched a hard seltzer in Mumbai. Hard seltzers are the new wave of drinking in the US and Europe. In India, as an alcohol category, hard seltzer is a blank slate. "The hope is that if the 20 – 40 year olds in trend setting Mumbai embrace hard seltzer, that'll be a huge win for us," says Anish Reddy, founder and CEO, Pursue Hard Seltzer, made by Mandovi Distilleries & Breweries Pvt. Ltd.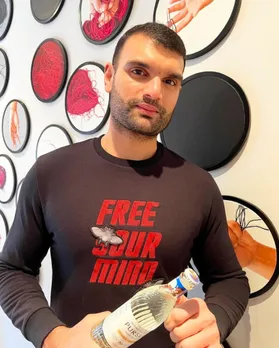 According to Anish Reddy, Pursue hard seltzer is a game changer, in terms of a category switch in the country.


For Reddy, it started as an innocent idea during Covid 2020 when quarantined in India. That's when he realized that there was no hard seltzer in India, and thought of making his own. Though just a passion, it soon grew into a business. However, what he realized is that in order to sell his brand, he would need to educate people about the category. "Not only are we selling a product or a brand, we are selling a category to consumers," he says.
Reddy's family has been in the liquor business for over 40 years. Goa based Mandovi Distilleries are the franchisees for Diageo India Ltd. In the past five years the company has pivoted the business model from making McDowell's No.1 and Royal Challenge, to making its own volume brands which are available in Kerala, Telangana, Tamil Nadu, Karnataka and Pondicherry. Reddy's role in the family business is looking at premium brands. And the company's first foray into the premium segment is with Pursue hard seltzer.
It took Reddy and his team 18 months to develop the hard seltzer. Everything was done in-house. Though it is not a cocktail, he worked with some of India's top bar tenders to develop the recipe. "We are not a cocktail, but the bartenders are very good at understanding taste. So we worked with them and figured out what flavors went well together. My vision from day one was not to do a single flavor like just peach or raspberry," says Reddy. The company has its own patented method of making the hard seltzer.
Hard seltzer is an alcohol-based carbonated beverage blended with natural flavours. At some level, it is a bridge between beer, wine, and cocktails. It's brewed a bit like beer made using sugar, water, and yeast. The yeast ferments the sugar dissolved in carbonated water, turning it into alcohol. Add in some natural fruit flavouring or extracts. Although, in general, alcoholic beverages are not usually labelled 'healthy', consumers look for healthier and better-for-you alternatives to cut down alcohol and sugar intake. According to Reddy, the hard seltzer has an alcohol content of 5 per cent ABV (alcohol by volume), less than 110 calories, less than 1 per cent sugar, gluten-free concoction and vegan.
Unlike a beer or a breezer, as a category, hard seltzer is a blank slate in India. The company is working with influencers and micro influencers who have their own audience, to create awareness. Also it is important for the company to tie up with retail outlets which are big watering holes for beer and other similar drinks, and "we could be the perfect brand B so people have us as an option," says Reddy.
On the retail front, the aim is to get to the major metros. Priced at Rs230 in Mumbai, the hard seltzer is already available in Bengaluru, Goa and Pondicherry. Though the company launched in the NCR area earlier in April this year, with Delhi retailers shut, the company has to look at restarting relationships here. Pune and Jaipur are next on the launch list. Next year Reddy wants to go to Hyderabad, Kolkata, Rajasthan and other markets.
Pursue, inspired by a marriage of global and quintessentially local Indian flavours, is available in four variants - Mosambi and Mint, Strawberry and Rose, Peach and White Tea, and Mango and Chilli. According to Reddy, he did a mosambi (sweet lime) and mint flavor "because we believe we need to have that one nostalgic flavor that all of us have grown up with," he says.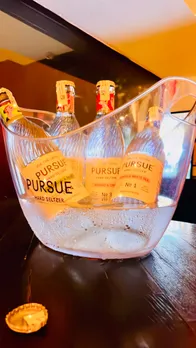 Pursue is a versatile drink, and easy to consume any time of the day.


According to Reddy, Pursue is a versatile drink, and easy to consume any time of the day. "We've seen people consume it at night when they want to get a good buzz going, but they don't want to drink something too strong or something too sugary. It's a great drink to have before going out, great drink in the afternoon. So it is a very versatile beverage where it doesn't have a time slot on a given time of the day. That has benefited us big time," he says.
According to Reddy, the thing with hard seltzer is that it is an option for those who consume beer and other variants of alcohol. "We are not overly sweet, but we have good flavor. We put the right amount of sugar, which is just under 1 per cent. We did not want to go zero sugar because I did not want to use aspartame, sucralose, and artificial sweeteners," he says. In fact at an event at the Bangalore Turf Club, 480 pints of Pursue hard seltzer were consumed in three and a half hours, which means that people are not stopping at just one drink.
Much thought has gone into the brand's messaging - the caricatures that represent the brand - and bottle design. Reddy has patented both, the bottle design and the label. In making its patented designed bottles, the company has revived the designs of soda bottles across different decades. Dutch illustrator and muralist, Joren Joshua has designed the caricatures. Unlike brands such as Amul with the Amul baby, and 7 UP with Fido Dido where the same character represents a range of products within the brand, Reddy decided to let different independent caricatures and artworks represent each different flavor. So every flavor the company rolls out moving forward, will have a new caricature design. Doesn't having multiple caricatures for a brand confuse the consumer? "The way I see it is each flavor has its heroes. There is a lot more storytelling and branding you can do when you have multiple heroes in one movie. That's the way we look at it," says Reddy. "Obviously it is going to take time and effort to build caricatures per flavor, but that's how we want to build our brand," he adds.  
Reddy's family is very happy about the Pursue launch. "They like the product," says Reddy. "It's obviously given them a breath of fresh air as well from bottling for Diageo. We have volume brands, and now we have something that is a game changer, in terms of a category switch in the country. I think that's something special for everyone," he adds.
⁠⁠⁠⁠⁠⁠⁠No business is easy, and each business has its challenges. However, according to Reddy if he had to do a beverage, he would rather be in the alcohol business than anything else. "It's just a lot more fun," he says. "It brings a lot more people together. And for a brand like this you need people who will believe in the brand," he adds.