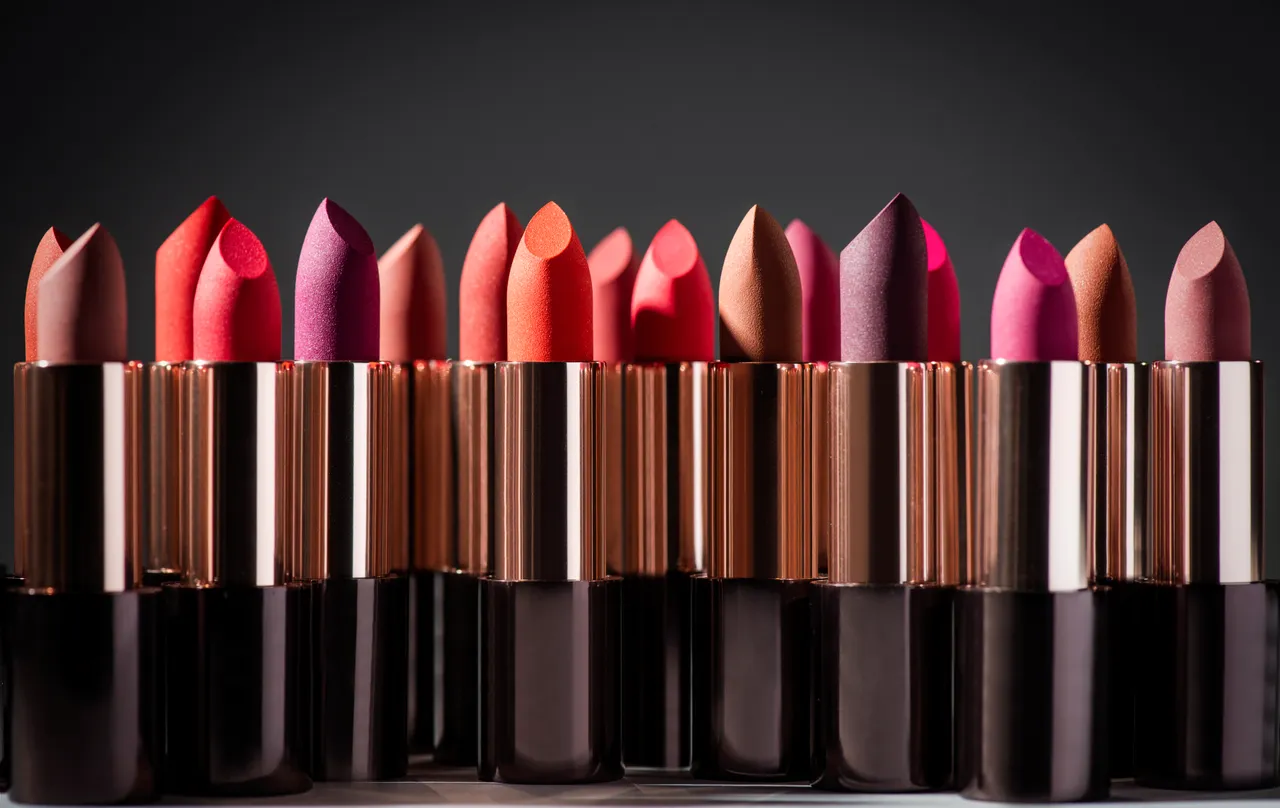 Over the last few years, there has seen an influx of beauty brands in the Indian consumer market. In this crowded market place, according to strategy research firm Euromonitor, Colorbar is the fifth largest brand in the sector after Lakme, L'Oreal India, Modi Revlon and Oriflame. Maintaining its position is a tough job and Samir Modi is working hard at keeping this place, or moving up the ladder by changing the make-up buying experience for consumers.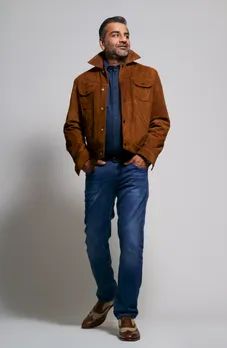 "I don't know what it is about make-up, but it's fantastic. There is no more joy I get than entering my office and discussing make up," says Samir Modi.


Distribution has been an important factor in how the company has got to where it is today. Though there is a big difference in the distributorship with Lakme at 70,000 outlets, Maybelline at 30,000 outlets and Colorbar at 1,300 outlets, Modi claims that Colorbar is among the top two products of choice in both, general and modern trade outlets. "Packaging, pricing, quality, positioning of innovation and trained beauty advisors are some of the things that have given us growth and momentum," says Samir Modi, founder and MD, Colorbar Cosmetics Pvt. Ltd. "It has been a challenging, frustrating, amazing, magical, exciting journey at all times. What helped is the top-notch quality of our products and trained beauty advisors," he adds.
According to Technopak's Ankur Bisen, Colorbar has been an extremely successful story from India to emerge. "Colorbar is a story of introducing superior references, creating a category in the mid-price segment, innovation - they came up with the concept of pop up stores in malls as the category is very brow spaced category with a lot of interface. Step by step they have created a brand recall over a period of time," says Bisen, senior partner and head of consumer retail, Technopak.
When Modi wanted to start Colorbar in 2004, there were a handful of cosmetics brands in the Indian market. There was of course, Lakme, which was later on joined by Revlon. With no in-between brand for the new working woman, Modi found a big gap in the market, and he decided to look at a brand that would bridge the gap. Till this time, Modi was more involved with Modicare Ltd., his direct selling business. However, his first challenge was to convince his father, the late K.K.Modi, who clearly thought his son was crazy to get into the cosmetics business, and face competition from multinational players with deeper pockets than his. "It was not only tough to convince my father, but also to fight against the multinationals with a small budget," he says.
For Modi, it was something like love at first sight with make-up. According to him he knows more about make up than most people would know. In fact, he tries on each product before launch. "How do I market something that I don't feel comfortable with? For me to say that I stand by this product, I try every make up. I don't know what it is about make-up, but it's fantastic. There is no more joy I get than entering my office and discussing make up," he says.
Colorbar was first launched in Chandigargh in 2005, with a product line of 12 lipsticks and 12 nail polishes. As the company had better formulation and better packaging than what was available in the market, it soon gained traction. Today the company's product portfolio includes make up, skin care and men's skin care.
The idea was to make the best product available to the customer. Modi was clear that he would not compromise on the quality of the product he brought to the market. A clear guideline was put forward to his product team that the company would make products similar to what brands such as Estee Lauder, MAC or Bobbi Brown are selling, and innovate to make products that no one else was selling. In order not to compromise on the quality, Colorbar imports the products from the countries they are best known for, and they are filled in India. All products are manufactured in India through third party manufacturing, except for the skincare products, whose ingredients are obtained from the US. The company has five third party filling plant units in India. "We fill in India. We don't even mix. Because I'm very clear on the quality," says Modi. According to Modi, the company has invested Rs100 crore towards research and development (R&D) of new products and services.
https://www.youtube.com/embed/np4YMUDdZtk


Samir Modi wants to change the make-up buying experience for the consumers. He wants the customer to visit his store and play with the make-up, use the colours, and say "yeh mera wala Colorbar hai' (this is my Colorbar shade)


Today, Colorbar has 1,300 counters in 65 outlets. The company has started withdrawing its unmanned retail counters, and adding manned counters with advisors. By the end of 2023, Colorbar will have a presence at 12,500 outlets. Plans are to add another 100 own stores this coming year.
Modi wants to change the make-up buying experience for the consumers. He wants make up to be fun. He wants the customer to visit his store and play with the make-up, use the colours, and say "yeh mera wala Colorbar hai' (this is my Colorbar shade) in whichever product she chooses, be it a foundation or an eye shadow. Some of the bespoke services the company is putting together under the sub-brand `Colorbar Play' include 'make your own lipstick', 'make your own nail polish', 'make your own foundation' and how to press your own compacts, and eye shadow and blush. At present this service is available across Delhi, Mumbai, Bengaluru and Hyderabad. Plans are to launch these services online so they can be accessible at a pan-India level.
Wanting to set new standards of make up in India, Modi tied up with Christine Valmy, a US based skin care academy. Set up in 2014 in New Delhi, the Colorbar Makeup Academy is a full service makeup academy. "Many women are shy to ask someone how to do make up. How do I do contour, how do I make my lips look smaller, what does smudging mean, what does winged eye mean, how do I do my brows, so  that's how we decided to launch our own academy," says Modi.
In order to give consumers an upgraded brand experience in line with the company's internationally formulated products, the company went through a rebranding exercise. Now there is a revamped look and feel for retail design, logo and product packaging. According to N.Chandramouli, CEO, TRA Research, a consumer insights and brand analytics company, now-a-days companies don't wait for 50 years to rebrand. "Rebrand is to reconnect with the consumer. They would have gone through the understanding that actually made the brand what it was in the beginning. I think their rationale would be that today, they are number 5, they have acquired a considerable status and the new brand should reflect that," he says.
As `metrosexual' is a hot word these days, the company is re-entering the men's skin care segment. Earlier, in 2018 Colorbar had entered the men's skin care segment with its sub brand, REM – Reborn Every Morning. However, with high pricing the products didn't get much traction. The fact that the metrosexual man wants to look good, explains the exponential growth in the segment. With players such as MamaEarth, Wow, Bombay Shaving Company, Man Company and Beardo already in this space, competition is stiff. According to Chandramouli though the men's skin care category is a large market, "I don't think it's a chosen that every brand should go into the opposite gender category," he says.
For years the thought process has been that women want to try on makeup. Covid, however, changed the offline game. With malls and various other department stores having shut down during Covid, the silver lining for the company during the pandemic was that the online sales grew with 20 per cent - 30 per cent growth, as compared to the previous non pandemic year. At present online sales account for 15 per cent of the overall business.
Covid was bad for everyone. The company's big concern was its large sales force. "I didn't want to let go of anybody because Rs500 makes their home run. But we had full impact of salaries," says Modi. The company has now finally started recovering from the Covid phase, and its volumes have increased to more than the 2019 volumes. For the financial year ending March 2022, Colorbar reported a turnover of Rs300 crore.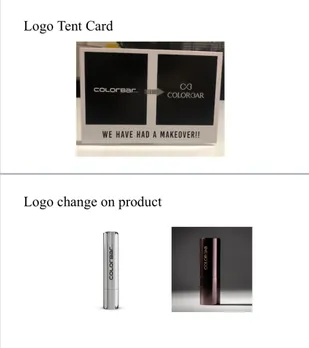 In order to give consumers an upgraded brand experience in line with the company's internationally formulated products, the company went through a rebranding exercise.


According to Modi, growth at Colorbar is through internal accruals. For the financial year 2022-23, the company has spent Rs150 crore on marketing. This spend is just for Colorbar, and doesn't include what the company will be spending on the new brands. "I think I have put in more money in the last six months, than in the last 17 years. Competition has increased drastically," he says.
Over the last few years, there has been a tremendous rise in the number of players in the beauty industry. Paper packaging, direct to consumer and investments are some of the reasons for the influx of new make-up brands in India. Also, Indian manufacturers are willing to give smaller quantities to companies, which international players can't give. While the sector is growing, according to Technopak's Bisen, everyone and no one is a competitor. According to Bisen, beauty is eclectic in the sense that consumers are in many ways pursuing a price point, but in a whole lot of ways they are pursuing looks, colours, specific shades, so to that extent the consumer is experimentative. "My view is that the category is so nascent, in the sense the opportunity is so vast, there are at least a dozen brands to compete. Each brand will feed into the other brand in developing the category, in creating awareness. When brands in the early stages are feeding a category, one brand can't do everything; to that extent the new startups and the D2C brands have created excitement around this category and I think that will have a rub off on all players. The question whether this is a competition or not comes into play when the category growth has stopped," he says.
From the investment point of view, private equity support is also lending a hand to grow the market, especially for the direct to consumer players. No doubt, the new brands have big marketing budgets and a strong online presence. "There is a bubble out there because money is being pumped in. I think that's where the industry has changed. I don't know how long the bubble will last," says Modi.
The company has been exporting since 2019, to Turkey, Bangladesh, Malaysia, Maldives, Mauritius, Dubai and Nepal. Since January 2022, Colorbar products have been available in Canada, albeit online on the Walmart platform. "That's showing good traction," says Modi. "It's a good place to be," he adds. Having made it to Canada, Modi hopes the company will make its way through to the US as well.  "We would like to be in the Sephora's of the world," he says.
There is lots that Modi wants to do – get into hair colour segment and expand bespoke services to make-your-own perfume. Plans are to launch refillable lipsticks. In the meanwhile, Modi is confident of not moving from his position in the offline space with his loyal customer base. "Colorbar is all about magic," he says. "We want to create the magic. And we want to celebrate every real woman out there," he adds.
⁠⁠⁠⁠⁠⁠⁠