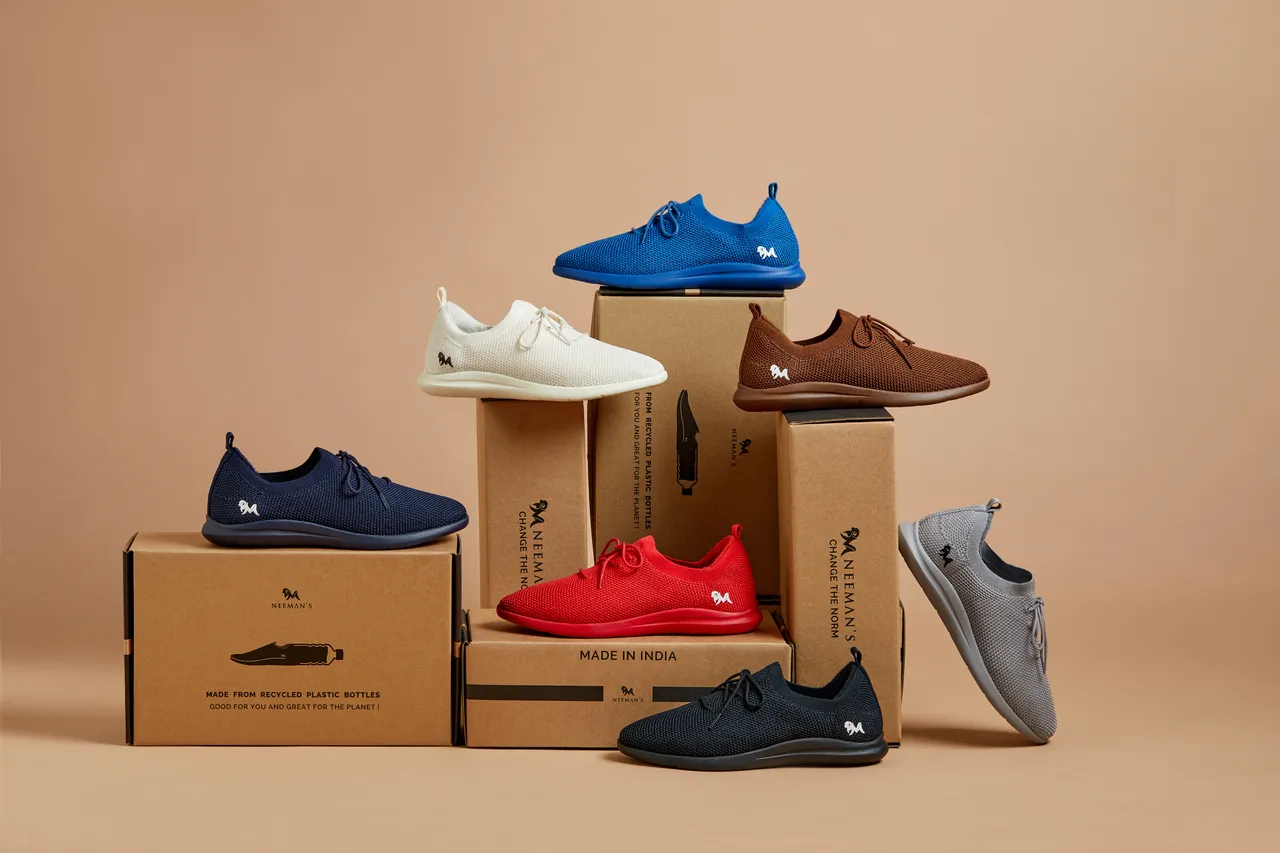 While sustainable clothing is getting some attention, the idea of sustainability is moving on to the footwear industry as well. While big shoe brands such as Adidas and Nike have started adding sustainable shoes to their product portfolios, home-grown Indian brands such as Hyderabad based Neeman's is beginning to find its own space in the footwear industry with its range of sustainable shoes. In fact, when brothers Amar Preet Singh and Taran Chabbra started Neeman's in 2018, they wanted to make a shoe that could take you from morning to night. Today, the Hyderabad based company is one of the first companies in India to manufacture shoes from merino wool and recyclable plastic. Over the next few years it plans to make its sustainable shoes a lifestyle category.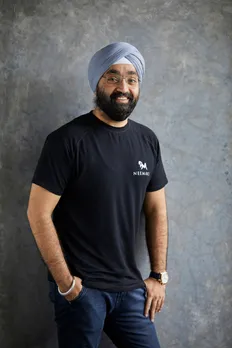 "We thought why don't we do something with merino wool. A footwear in India made of merino wool had never been made," says Amar Preet Singh.


It all started while going on a family holiday to Spain in 2016.  Chhabra, being a shoe fanatic, carried at least seven – eight pairs of shoes. Typically it is advisable to travel light on a Euro trip, yet, on this trip, Chhabra had one bag full of shoes, making the family miss the train on occasions. When asked why he had to carry so much baggage, Chhabra said he couldn't get one good pair of shoes to take him from morning to night. "That is when the journey really started, when we started digging into why do we, as consumers, need so many pairs of shoes? Why does the consumer not have one shoe which takes him from the start of the day to the end of the day?" says Amar Preet Singh, co-founder and COO, Neeman's.

Singh and Chhabra are not from the footwear industry. While Singh is from the education sector, Chhabra is from the IT industry. At the age of 40 years, wanting to do something unique, they got into the footwear industry, and tried to learn the industry from the ground up. The brothers divided the globe between them, and travelled to different markets to understand the footwear industry. They were alarmed by the use of plastics and the harm done to animal skin in terms of creating footwear. At this time the brothers came across a few American and European companies which made shoes from merino wool. "We thought that since merino wool has already been there since generations, why don't we do something with merino wool. A footwear in India made of merino wool had never been made," says Singh.

According to Singh, the last three years have been a remarkable journey. As a brand it was decided that the company would use only recycled or sustainable materials to make their footwear. Today, the company's product portfolio comprises merino wool shoes, shoes made from 100 per cent recycled PET bottles and open footwear made from recycled tyres. According to Singh, today the company has a consumer base of close to 500,000 in India.

As the merino wool footwear category is a new one in India, with no proven market as such, creating consumer awareness, and raising funds, were two difficult tasks for the company . While investments were hard to come by initially, in January 2020, the company successfully got its first round of funding of $1 million. Later in July 2021, the company raised its series A round from venture capitalist firm Sixth Sense Ventures.   

Merino wool is usually worn in garments. It has antibacterial properties, is very soft, and gives comfort. While the regular Indian consumer is aware of traditional wool which is associated with sweaters, there is not much awareness of merino wool. Hence, it is mistakenly associated with wool, and felt it cannot be worn through all seasons. Changing this perception required educating the consumers. The brothers accepted this challenge and started working towards making shoes from merino wool. When the shoes were launched in 2018, Neeman's was the first Indian company to launch shoes made of merino wool in the country.
Neeman's sources the merino wool from Australia, converts it into a yarn in South Korea, and assembles the shoe in India. Shoes made of recycled plastic bottles is a recent innovation. The recycled plastic bottles are crushed, made into flakes, then made into chips, converted to a yarn, then finally made into uppers in Sri Lanka. The uppers are brought into India and then made into the final shoe. As per research by Quantis, a sustainability consulting group, sneaker production accounts for 1.4 per cent of the global greenhouse gas emissions. In contrast, according to Taran Chhabra, founder, Neeman's, each pair of the company's ReLive Knits is made with eight PET bottles. According to him, so far we have recycled more than 1 million plastic bottles for this new sustainable collection.
Being launched as a direct to consumer online brand, "Delhi NCR region, Mumbai, Bengaluru, Kolkata, Hyderabad, Pune and Chennai are the best cities that do business with us," says Singh. While Neeman's is doing well in the metropolitan cities, they also have customers in tier 2 cities in the North East part of India. In November 2021, the brand launched at various multi brand retail outlets. Some of the major stores the brand is available at include Centro (Hyderabad), Shoppers Stop, Regal and Kobbler. Today, Neeman's is present in 40 stores in around 15 cities (metros, tier 1 and tier 2 cities).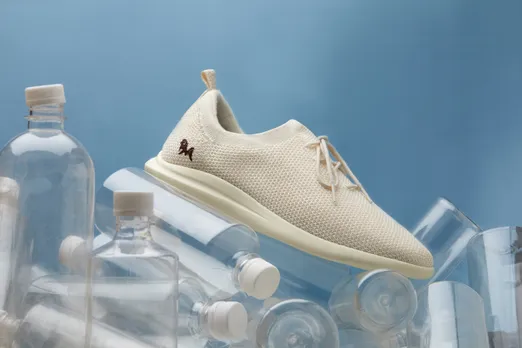 According to Taran Chhabra, each pair of Neeman's ReLive Knits is made with eight PET bottles.


The company has done a lot of publicity and storytelling around its relive knit shoes, the shoes made from 100 per cent PET bottles. Recently the company signed up fast bowler Jaspreet Bumra, Hardik Pandya and Praveen Kumar Yadav from the Indian cricket team for its Instagram campaigns.
What has led to the increased awareness of sustainability? According to Singh, Covid has made people more adaptive to natural materials. While sustainability is not as big in India as it is in Western countries, the category is seeing some action in the Indian footwear space with Adidas and home-grown shoe brand Metro also launching sustainable shoes. Singh does not see this as competition. A healthy competition is good for the sector.   
In the next 4-5 years, plans are to get deeper into the lifestyle category with athe-leisure and sports apparel. Plans are to enter the women footwear and kids section as well so the entire family has an option of buying from Neeman's. As Chhabra says, "We are determined to change how Indians wear shoes, one step at a time."