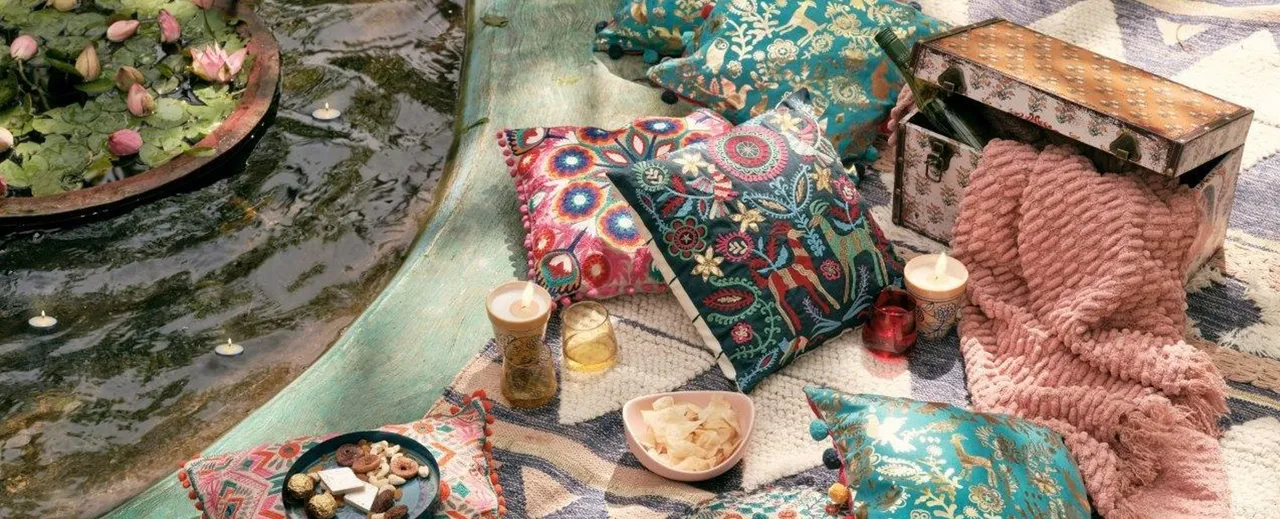 Over the last decade, Bengaluru based home and lifestyle company, Chumbak has transformed itself into a multi-category retailer with more than 70 exclusive brand stores, and a dominating online presence. Today, the brand features an impressive portfolio of home and lifestyle categories such as décor and living, bed and furnishing, kitchen and dining, watches and accessories, among others.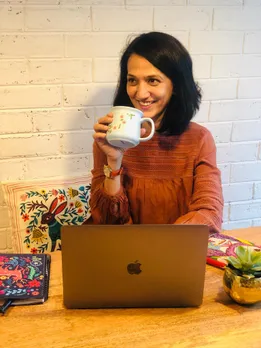 This past decade has been a roller coaster ride at Chumbak, and Shubhra Chaddha co-founder and director, product and design, would not want it any other way. "From sending our first consignment to a retail store in Mumbai and being told that they sold half the stuff before it was even displayed, hitting breakeven in month five after starting Chumbak, to opening our first home and lifestyle flagship store at CMH Road, Bengaluru, it has been exciting, overwhelming and scary all at the same time," says Shubhra Chaddha. The lows are not here to stay but "the last two and a half years have been quite challenging with multiple lockdowns, stores closed and various restrictions on business, but we all emerged stronger and look forward to what lies ahead," she adds.
It all started with the founders, Vivek and Shubhra Chaddha's love for travel and collecting souvenirs. In 2010, the duo started Chumbak with the idea of designing fun souvenirs and collectibles inspired by India. As the colourful designs clicked with the consumers, and they started asking for a wider product range, the company expanded its product portfolio into other categories. With a larger product portfolio, the kiosks at the malls it was operating through were not enough, and the company required its own stores to truly represent what it has. It was time to sit back, and think.
Chumbak was a growing company. To help with this growth, the company roped in Vasant Nangia as CEO to head the business. The simple mandate for Nangia was to take the company to the next level. He also had the unpleasant job of telling the company to focus so consumers are clear what it had to offer, what categories to go after, and where design makes a difference. Joining the company in the middle of the pandemic in May 2020 was a tough call. "I would probably say it was the worst time to join any company," he says. "One thing that comes with all this grey hair is you have to deal with circumstances and adversity," says Vasant Nangia, CEO, Chumbak.
Nangia's USP is how to grow a brand from bottom up. Prior to joining Chumbak, Nangia was with the Fossil Group. Based out of Hong Kong, he was looking after the group's activities across various Asian markets, including Australia and Japan, with a similar mandate to Chumbak's - how do you grow the business. As senior VP, Asia Pacific at Fossil he is credited with turning around the group's business in the region, with a focus on building its e-commerce, omni-channel and analytics capabilities. He helped build Fossil into popular brand in its price category in the watch industry.
For Chumbak, over the last three years it has become clear that the home and lifestyle space is where the company wants to be. With a focus on young double income earners setting up their first homes, the company has fitted in well in that lifestyle. Though there is wide scope for the home décor category in India, the space is fragmented. Internationally, home brands such as Anthropology, Zara Home, and Crate & Barrel have a strong presence in this space. In India, you have the horizontals like Pepperfry, and specialized ones like D'décor. Brands such as Krshna Mehta and Good Earth are niche premium brands. Recently, Fab India has entered the home space, but being primarily an apparel brand, it has to still build its brand recall in the home space.
Design has played an important role in Chumbak's success. The company started by offering high impulse, Indian themed gifting products. As it grew into a home and lifestyle brand, there was a need to evolve its designs to service these categories. The brand has been instrumental in establishing the aesthetic for modern Indian homes through its one-of-a-kind approach of interpreting age-old crafts through a contemporary lens. "Our designs have evolved from India themed, to a more global boho-chic aesthetic," says Chaddha. "As our categories have matured, we have also evolved our design aesthetic to cater to those categories. What has remained constant is our use of colour and the idea of an uplifting, happy, joyful vibe that the brand is known and loved for," she adds.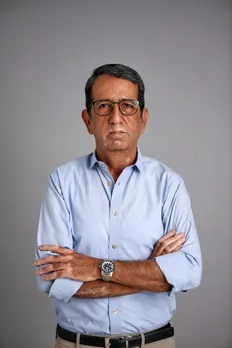 For Chumbak, its retail stores are its billboards. Currently, the company has 53 stores, down from the 70 stores it had in May 2020. While some stores had to be closed due to the pandemic, others were downsized. In fact, in a few cases like Delhi and Kochi, the company got better locations, but smaller stores. However, as expansion plans were put on hold, Nangia hopes to go back to retail expansion and double the store count going forward. "When we look at it today, the store is only one part of the whole chain. It is an integral part of what we do, and it is also a great place for our brand to be seen," he says.
Over the next three to five years, Nangia expects the company to have a presence in 100 cities. Plans are to fill the gaps where the company is underrepresented nationwide. According to Nangia, in the north east the company has a presence only in Guwahati, and not in any of the other north east towns. Plans are to have omni-channels in places like the north east where it is underrepresented. "So if any order is received from a consumer in Assam or Manipur, it would be of help to fulfil it from that store, and not wait for a week for the product to come from Bengaluru," says Nangia.
However, since the pandemic, there has been a change in the ratio of retail sales and online sales. Pre-March 2020, 20 per cent of Chumbak's business came from online sales. The pandemic in a way pushed everybody to go online if they wanted to survive. One good thing that happened was because the brand caters to young women, broadly in the 20 to 35 year old age group, many of whom are digital natives, the move online was quite seamless. The spurt in online business was used to the company's advantage. Online sales account for 50 – 60 per cent of sales. As the retail business is picking up significantly, Nangia expects to stabilise at 60 – 70 per cent online sales, and retail at 30 – 40 per cent.
Nangia attributes this change in equation to three things. The first is that the company's target group - young people – they like the convenience of shopping online. Second, the ability to exchange something online, an area where digital and retail are merging. Third, is something that retail cannot do is the fact that Amazon reaches around 24,000 ZIP codes across the country, so with the Internet and social media it's a great way to reach tier 2 and tier 3 towns. While Chumbak's top three online markets are Bengaluru, Delhi NCR and Mumbai, according to Nangia, there are a substantial number of people in tier 2 and tier 3 cities who are also buying online from Chumbak.
With many people staying home during the pandemic, the company noticed an increased interest in home and décor categories on its website. Items such as wall décor, bed linen and cushion covers started trending up. So the company introduced a range called `accent furniture'. The company has also extended its product portfolio to include lifestyle products such as watches, bags, and beauty products such as nails and lips. "While home is our core, one of the most exciting times has also been the launch of our lifestyle accessories line and of course, Chumbak beauty," says Chaddha.
While so far Chumbak hasn't used advertising to create brand awareness; it is now opting for influencer marketing. So why influencer marketing for the home décor category? For instance, if you want to buy a cushion cover, how do you choose between roughly 600 different cushion covers? According to Nangia, an influencer plays the role of a salesperson, just that it is online. With the information overload today, you want to know from somebody you know, you like, or trust, what you should buy. These recommendations also drive traffic to the stores. "Even when you walk into a physical store, you ask the salesperson which item he recommends. So influencers play that role online. I would call them influencers, as much as opinion leaders who influence opinion in helping consumers to choose. They help you to make up your mind. I think the trend is there globally, and it is here to stay. I don't see any harm in it, because it helps you to get to an audience, and explain to them what you are trying to do to help them choose or make up their minds" says Nangia.
The hard work of the last few years has laid a solid foundation for the company. Moving ahead, after a two year pause, Nangia sees explosive growth ahead for the company. The company's omnichannel growth will be led by core categories in the home and furniture, kitchen and dining, linen and furnishing and décor, as well as lifestyle products, primarily watches, bags and beauty. "Today we understand that our audience is evolving and wants more from us. We are actively looking for new and interesting techniques, fabrics, textures etc. to add more value to our products.  And what really works for us is the love for the brand - for its designs, our values of warmth, approachability, and ability to brighten up anyone's day. Chumbak's unique design and aesthetics are what has set the brand apart and proven to be a key factor for success,' says Chaddha. As Nangia says "the best years are yet to come."