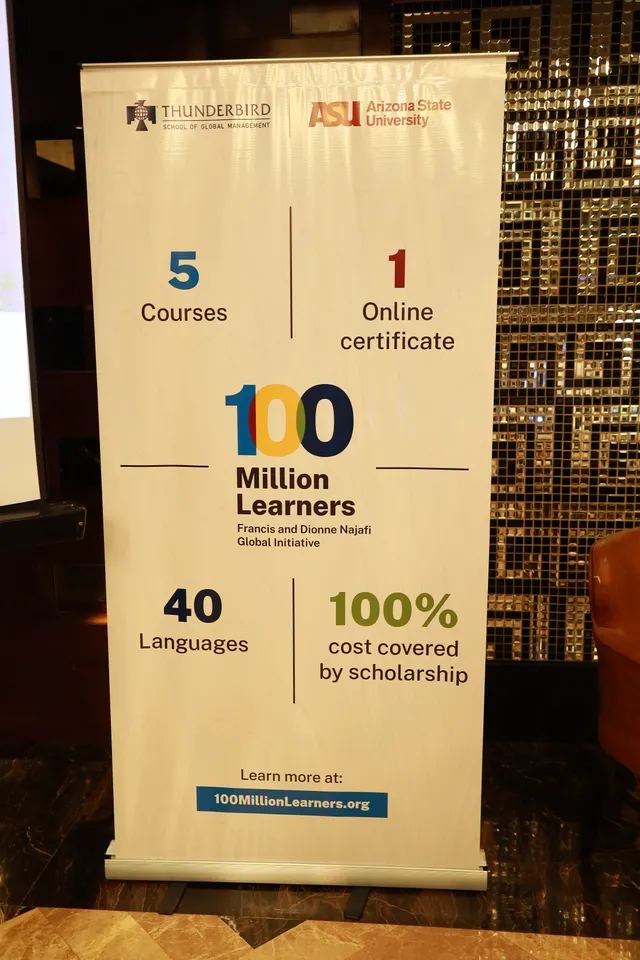 Recently, the Thunderbird School of Global Management (Thunderbird) at Arizona State University (ASU) rolled out in Mumbai its transformative new global initiative, the Francis and Dionne Najafi 100 Million Learners Global Initiative, to educate and empower 100 million learners by the year 2030. The announcement coincides with the opening of Thunderbird's Center of Excellence in Mumbai, part of a global network of offices expanding the school's engagement and impact worldwide.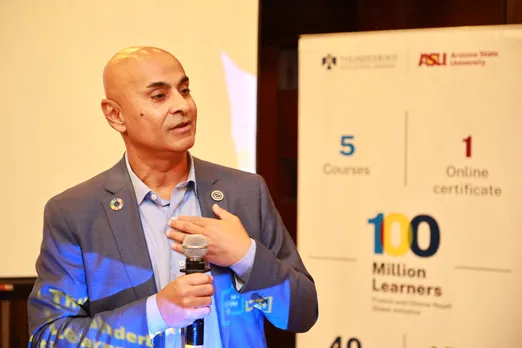 Launched by Francis Najafi and his wife Dionne in January 2022, the 100 million learners programme is funded by the $25 million donation to the busenss school from the Najafis. Through the Francis and Dionne Najafi 100 Million Learners Global Initiative, Thunderbird plans to offer an accredited online global management and entrepreneurship certificate, consisting of five world-class courses in 40 different languages to learners across the globe. Women and young women will account for 70 per cent of the 100 million learners that the program plans to reach worldwide. The certificate will be covered by full scholarships and thus no cost to students because of the philanthropic support undergirding the initiative. "Our lives were transformed by our experience at Thunderbird and we wanted to extend that same transformative experience to people around the world who do not have the opportunity to access this world-class education," says Francis Najafi, a prominent Phoenix based businessman and Thunderbird alumni ('77).
"My ancestors come from Porbandar, the home of Gandhi. My grandfather only completed 6th standard but went on to be a successful entrepreneur. My grandmother didn't get to go to school at all. My father came to India for technical school, but my mother never got to college. I was blessed because of their sacrifices with a world-class education that transformed my life, including allowing me to do graduate research in 22 states across India. I want millions in India to have access to that world class education, at no cost, in multiple Indian languages to transform their lives," says Sanjeev Khagram, director general and dean at Thunderbird.
Learners will earn badges for each digital course that they satisfactorily complete, and an accredited certificate for the successful completion of all five courses. This certificate will award 15 credit hours, which can be used toward the completion of degrees at Thunderbird, ASU, and virtually any university across the globe. The first course will launch on April 8, 2022, coinciding with the celebration of Thunderbird's 75th anniversary.
Once the learners in the Global Initiative complete the certificate courses, they will have an almost limitless number of lifelong learning options and alternative educational pathways through Thunderbird and ASU. Providing these opportunities over the long-term ensures that the Global Initiative will continue to pay dividends well into the future, breaking down barriers and opening new educational opportunities for underserved communities worldwide. 
A key ingredient for the success of this Initiative is collaboration with partnerships at the global, regional, and national levels, with organisations who can help the programme reach 100 million learners around the world. In India, ASU Thunderbird will be partnering with the K.K.Modi University, Samta Foundation, Leap Scholar, Orange Slates, Della Leaders Club and National Institute of Industrial Engineering (NITIE).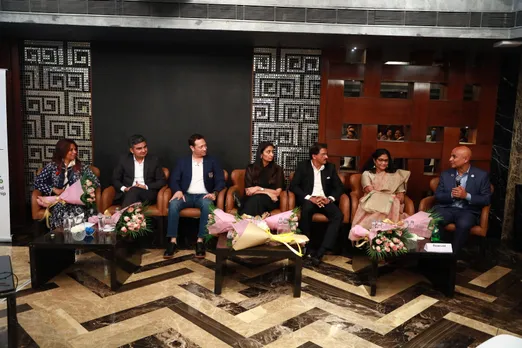 Educating 100 million learners by 2030 will be undertaken in phases. The first year the initiative will reach learners in India, Colombo, Iran, Kenya, Mexico, Indonesia, Egypt, Senegal, Brazil and Vietnam in 10 languages. Year two the programme will be available across Africa, Middle East, Asia, Latin America in 25 languages. By the fourth year the initiative would have expanded to Europe and Central Asia and would be accessible in 40 languages. In India, the programme will be conducted in Bengali, Gujarati, Hindi, Punjabi and English.
In the new global economy, where technology has displaced so many workers, obtaining a future ready skillset is a necessity for both personal and professional opportunities. Yet too many of the world's learners lack access to quality education and 21st century skill sets, a problem that will only be exacerbated in the coming years.
The demand for higher education is projected to grow from approximately 222,000,000 in 2020 to more than 470,000,000 in 2035. In order to meet that demand, the world would have to build eight universities that each serve 40,000 students every week for the next 15 years. In addition, 90 per cent of the world's university students do not have access to the resources or recognition of top-ranked universities. The demand for skill sets needed to succeed in the new economy from members at the base of the economic pyramid is projected to exceed another 2-3 billion people. The intention of this initiative is to help address this problem by providing accessible world-class education with accreditation in 40 languages at no cost to the world's underserved communities, with an emphasis on women and young women.