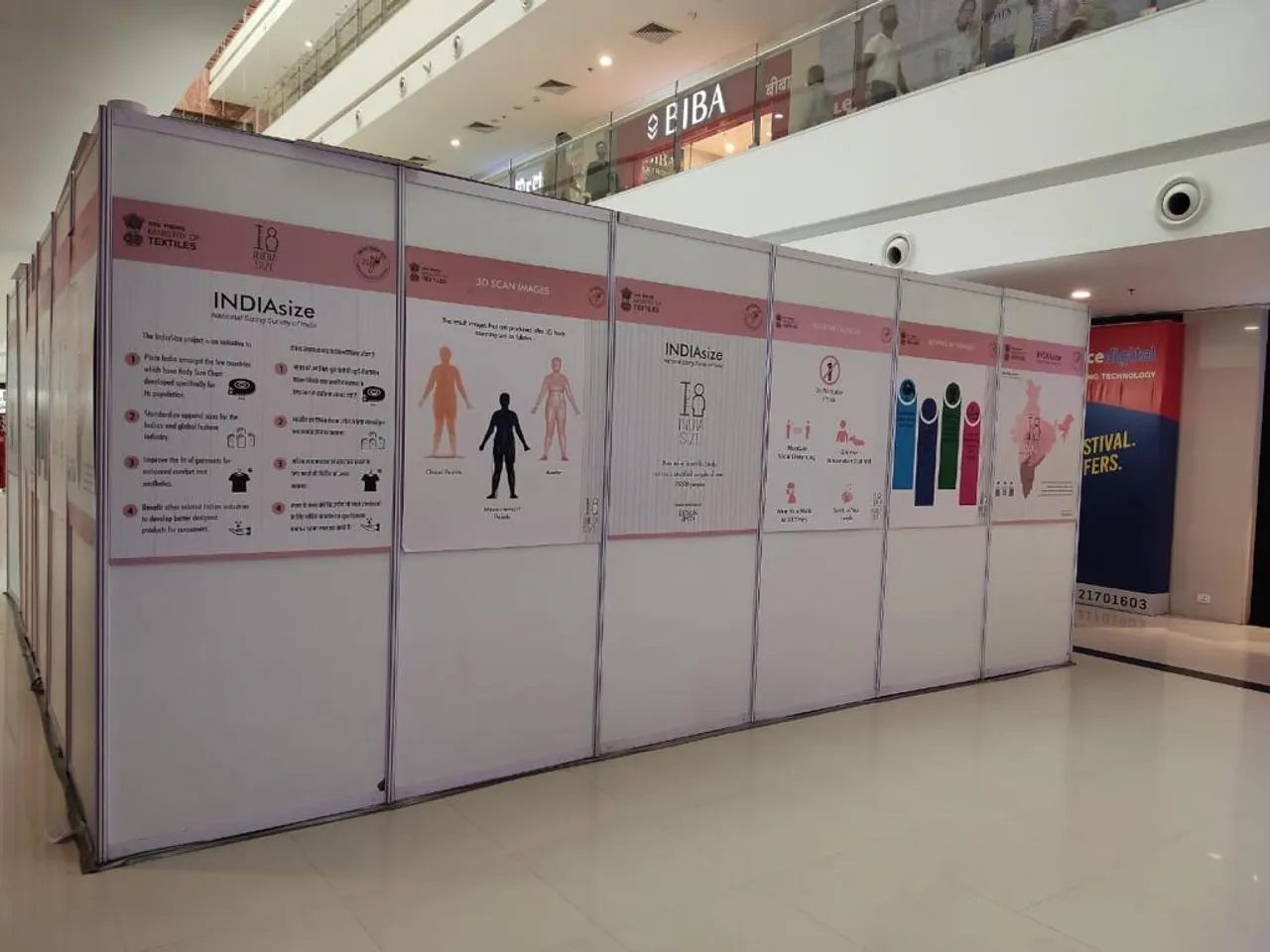 Buying clothes is not easy. For some people, it means trying on different sizes to get the perfect fitting garment. And then the size varies from brand to brand. The Ministry of Textiles, Government of India commissioned the National Institute of Fashion Technology (NIFT) along with the Clothing Manufacturers Association of India (CMAI), to undertake a sizing project, The India Size Project, for the country. "Providing well-fitting garments in the absence of a standardized size chart is proving to be a big challenge for the domestic textile and apparel industry in India. Hence, India is attempting to undertake its own anthropometric survey to take care of these disparities and inconsistencies in apparel sizing systems and provided fits," says Noopur Anand, professor, department of fashion technology, National Institute of Fashion Technology (NIFT). This is first of a kind study undertaken in India. And long overdue.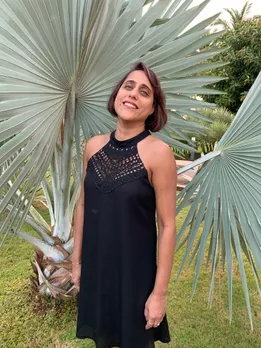 With markets expanding, and more people travelling, manufacturers and retailers want to be able to do business in different cities or towns in the country. "This study will understand the sizing of the population better, and the retailer and manufacturers can offer merchandise accordingly," says Rajesh Masand, president, Clothing Manufacturer's Association of India (CMAI). "Otherwise, till now everybody follows their own instinct, which would be 90 per cent + accurate. The finding of the study will make it a little closer to the required suggested size," he adds.
Anand agrees. Within India, there is a big difference in physique between the population based in the North East and Northern part of the country, and the rest of India. "In India, while the apparel industry faces the same dilemma, it uses size charts which are largely tweaked versions of size charts of other countries, and are created more out of the manufacturer's instinct and experience than proven scientific study, resulting in fits which leave lot to desire," she says. Anand is also the principal investigator of the India Size Project.
According to Masand, the CMAI was instrumental in conceptualising and planning the India Size Project and for getting it sanctioned. "Since CMAI is not authorised to undertake a government project on its own, this project is undertaken by NIFT and CMAI. CMAI's role was to guide and give information form the trade point of view. "We have given our technical inputs, and have given the connects with the possible vendors. Design and technical team of various companies such as Future Group, Shoppers Stop, Biba, to mention a few, have given their input on this project," he says.
Research studies conducted on fit and human body measurements globally indicate that a large percentage of consumers face difficulty in finding clothes that fit them perfectly according to their body measurements. The overarching reason is differences in the anthropometric built of people in different geographical regions. Hence, countries such as USA, Canada, Mexico, UK, France, Spain, Germany, Sweden, Italy, Netherlands, etc., have undertaken national sizing surveys to create an anthropometric database of measurements which is a true representation of the entire population, to cater to their respective retail industries. The size charts and insights generated through these surveys and corresponding analysis has helped the garment industry to provide well-fitting garments designed as per the body structure of the native population.
Poor garment fits is one of the main reasons that garments are returned to the stores in India. Projected returns of the garments in India are in the range of 30 per cent to 40 per cent (and is increasing with the growth of e-commerce). Providing well-fitting garments in the absence of standardized size chart is proving to be a big challenge for the domestic textile and apparel industry in India. Hence, India is attempting to undertake its own anthropometric survey, the India Size Project, to take care of these disparities and inconsistencies in apparel sizing systems and provided fits. The proposed study aims to standardize the apparel size charts for the Indian apparel sector. "With a lot of online business happening in India, it is very important to have a size India which will help manufacturers understand the sizing better, and this will result in less goods being returned because of sizing," says Masand.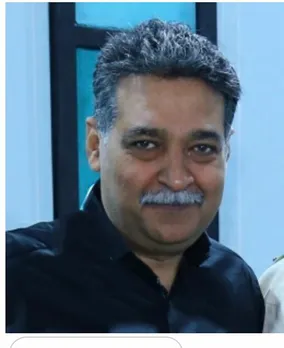 India Size Project comprises a core team, data collection team and support team. The core team, of which Anand is the principal investigator, comprises experts from anthropometric, pattern making, statistical and information technology backgrounds. The conceptualization, implementation and operational aspect of the project is undertaken by the core team.
For the project, anthropometric data of 25,000 people, both male and female, from the Indian population between the age groups of 15 years and 65 years, in six different cities located in six regions of the country i.e. Kolkata (East), Mumbai (West), New Delhi (North), Hyderabad (Centre), Chennai (South), and Shillong (North-East) is being collected using 3D whole body scanners. The scanners will be placed at various NIFT campuses.
So how will the survey arrive at the Indian size? The 3D whole body scanners used to record the measurements are a non-contact method of extracting body measurements and capture highly accurate 3D body maps in less than 10 seconds in one posture. It scans the body, and creates a point cloud from where hundreds of body measurements are extracted automatically through computer programming, eliminating manual measurement and transcription errors. The data thus collected will be statistically analysed to generate valuable insights, most important of them the sizing of Indian body shapes. Of course, this is a mammoth task, "probably one of the biggest exercise of this kind taken anywhere in the world," says Anand. "The complexity of this increases as we have diverse regions, and consequently body shapes and sizes," she adds.
According to Anand, data collection started in April 2021, and has so far been undertaken in New Delhi (North) and Mumbai (West). Data collection for Chennai (South) started in December 2021. However, data collection has been hampered by the pandemic. Ideally the measurements would be done at a mall, where it is easy to get the right survey sample. However, with the malls being closed on and off, and due to the social distancing norms undertaking this exercise is getting delayed. "Although NIFT has undertaken a pilot trial at their campus, the project has got delayed due to covid, and should be ready by March 2023. In next one year consumers should get Size India in the apparel they buy," says Masand.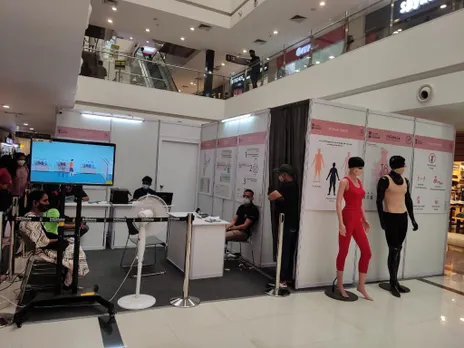 The data collected will be used to develop a comprehensive garment size chart for the Indian apparel industry. Is this standardized size going to be used by Indian apparel companies only, or will it be used for the western apparel wear brands that are in India too? According to Anand, customized sizing is a powerful and efficient business and marketing tool for manufacturers and retailers, which can help them to fine-tune their sales performance and reduce rejections by creating a balance between demand and supply of well fitted clothes. The size charts thus created could also be customized for brands according to the demographics i.e. age, region, body shape etc. of the target market. "Since the size chart would be for Indian people as per their body size and shape, it would only make business sense for the manufacturers targeting Indian customers to use the India Size chart as it will be better suited for their target customer," she says. Though long overdue, an Indian size is something to look forward to.