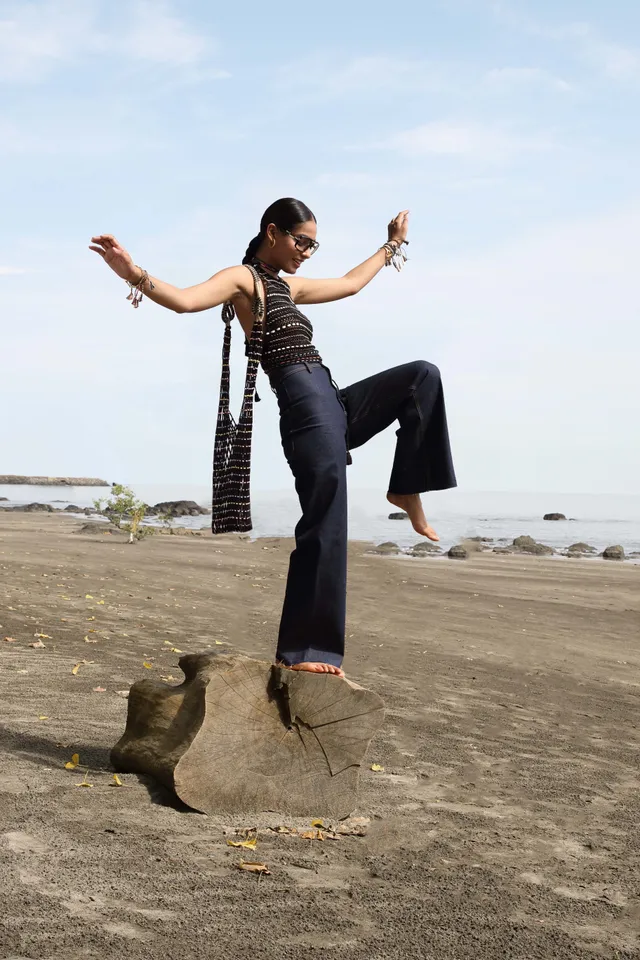 There is so much talk about sustainable clothing these days, but difficult to find a sustainable apparel brand that is wearable with contemporary styling. More so, a brand that the younger generation of millennials can relate to. This is just what the recently launched, modern luxury brand Moon Ray, tries to address.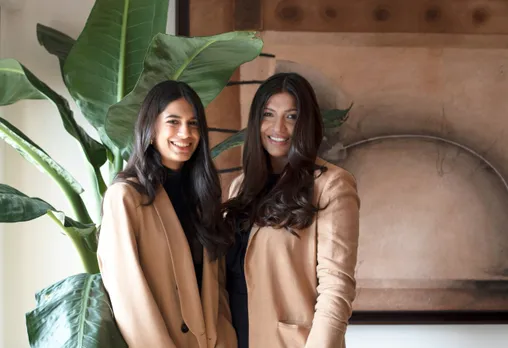 Founded by Karishma Swali (one half of JADE by Monica & Karishma, and House of Chanakya, the embroidery house for luxury brands such as Dior, Ferragamo) and her daughter Avantika Swali, Moon Ray is an expression that combines the duo's love for design excellence and craft with their passion for inclusion.
It's been a real crazy, but intense, two years. According to Karishma, Avantika would come in to work after school (yes, she is in the 9th grade). "We thought that if she is able to do something, especially for GenZ, it needs to be accessible, and yet purposeful," says Karishma Swali, designer and creative director at Chanakya. So the company had a few pop ups with Avantika's designs. The team started working with just organic cotton and organic jersey initially. Slowly, the range expanded to include denim, which is indigo dye. Then the team started working with communities in Kutch. "So it's been a very organic process of integrating craft into the everyday. I think the generation is so tuned into making purposeful choices that accessibility is key," she adds.
Karishma is a fashion and craft designer and the creative director at Chanakya, a luxury craft house founded in 1986, and known for creating timeless handicraft for renowned fashion houses worldwide. She is also the co-founder of Jade, a luxury bridal line best known for its exquisite handcrafted bridal ensembles. In 2017, Karishma co-founded the Chanakya School of Craft, India's first not-for-profit center of excellence teaching to women master craft and hand embroidery. Avantika is an artist and a student with a modern eclectic aesthetic; her primary focus remains on how her generation may contribute to a better tomorrow.
Moon Ray celebrates timeless, cruelty-free, craft-conscious fashion that is luxurious, inclusive, and accessible by all. The collection includes a Pret line of garments, handcrafted vegan leather shoes and bags, and a limited edition of 22 karat gold plated jewelry. Craft forms and traditional techniques like macrame, crochet, applique work, hand painting, and tie-n-dye have been integrated into the designs to offer a unique contemporary aesthetic. Having worked with global luxury brands such as the go green initiative for Margella, and Christian Dior's sustainable capsule collection, and Valention, "Chanakya has a wealth of sustainable ideas, and we just felt that it was fair to share them within our own country as well," says Swali.
Moon Ray hails from a legacy spanning four decades. Chanakya, the parent company, has three verticals – Jade, the Chanakya School, and now Moon Ray. While Jade is all about bridal luxury, Moon Ray is the complete opposite with its organic and contemporary feel. Hence, it was necessary to form a separate vertical. "Moon Ray is a creative collaboration, and everyone is an integral part of the creative process. We want the narrative to be clearly about craft and purposeful fashion, and really not about us. We just want to be a catalyst to creating this community," says Swali. Besides, "We also wanted to make an e-commerce offering for the next generation, so we needed it to be a separate vertical because it mixes the brand language up," she adds.
Priced in the range of Rs1,800 to Rs1,80,000, Moon Ray is an online brand, and will not have any physical stores. Deeply committed to equality and inclusion, 50 per cent of the profits from all Moon Ray products will go towards children's education and animal welfare through Chanakya's NGO partnering organizations.
For Avantika, this is her dream come true. "I'm hoping for a slow, steady growth," she says. "It's been my dream to be a fashion designer since as long as I can remember, and this whole Moon Ray is like my dream come true. And I'm just hoping that I can keep being a part of this," she says.