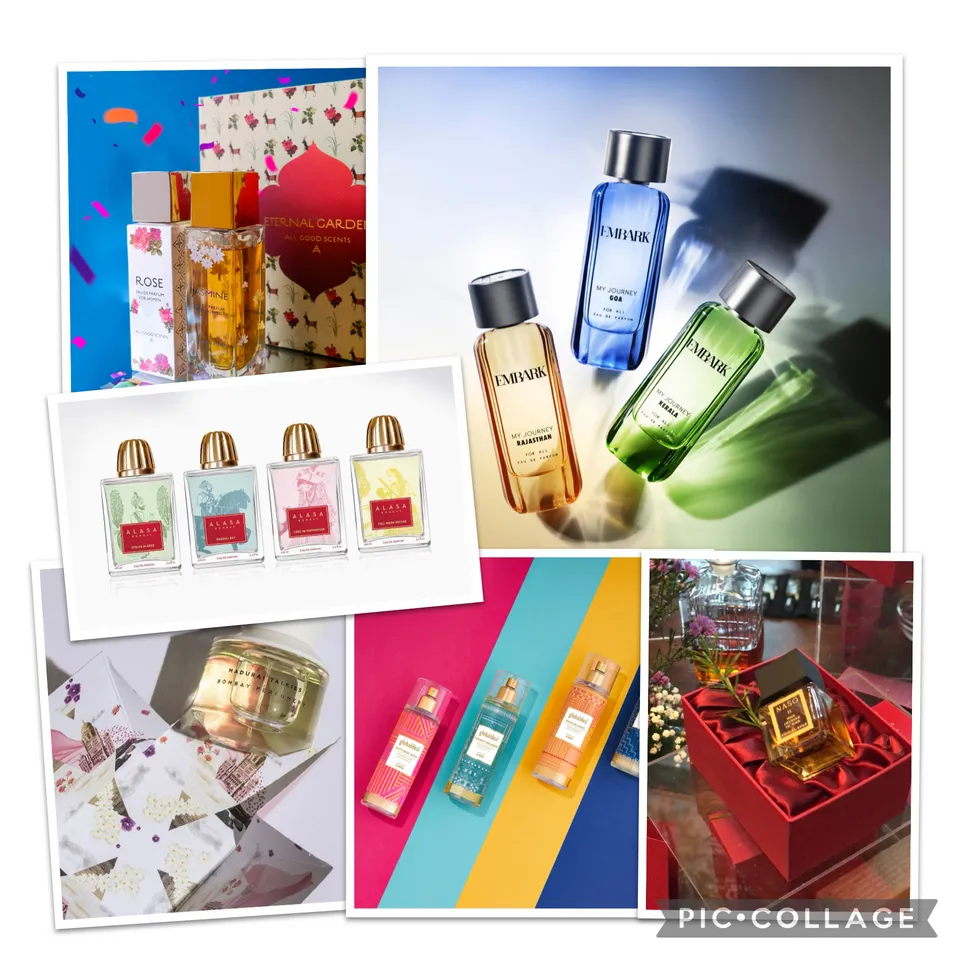 Indian perfumes have come a long way. Couple of decades back, Indian perfumes were not on anyone's wish list. The low quality of the product hardly made it desirable. However, over the last few years, home-grown Indian fine fragrances, or perfumes, have come to the Indian market place. Indian fragrance manufacturers now want to be consumer facing, rather than behind the scenes, and have launched fragrances as good as any of the international fragrances in the market.
So what has brought about this surge in Indian perfumes? For one, this push is entirely from the younger generation who have gone one step ahead from their elders. Stepping out to study perfumery gave them the exposure to global trends and made them return home and tap the vast Indian consumer market.
Gobalisation and exposure have brought with it a global perspective, leading to a different taste in the fragrances from the previous generation. Globalisation has also made it easier for the Indian companies to work with French perfumers. The fragrances these new companies have brought forth are a refreshing change to the previous floral and hedonic smells Indian companies were known for. "I think the Indian perspective for perfumery was little different earlier, and now it is more European, so the taste has shifted, or grown to be different," says Nivedita Assar, past president of the Fragrance and Flavours Association of India (FAFAI), and perfumer and director at family owned Mohini Group, manufacturing industrial fragrances. "Now a days the perfumes are much lighter and have shifted from heavy floral to lighter citrus and watery fragrances classy orientals, and much coveted ouds. With the change in generation I guess the choice is evolved," she adds. "As urban Indians develop more discerning tastes, they're becoming more receptive to the idea of local luxury. As a result, the market for fragrances has boomed," says Rajiv Sheth, nose and creative director, All Scents Pvt. Ltd.
According to the Fragrance Products Report 2020 by Businesswire, "the fragrance market in India is anticipated to reach Rs139.44 billion by 2024, expanding at a compound annual growth rate of ~15.93 per cent during the forecast period, from its 2019 value of Rs66.58 billion." However, figures for the fragrance industry can be a bit skewed. According to Saurav Bhattacharya, when one sums up the manufacturing across various locations, the category numbers could be 10x the published data. "This is because there are several local players and manufactures that cater to sub urban and localized demand at price points less than Rs500. This is beyond the radar of larger brands who do not participate in these process points and consumption segments," he says. Saurav Bhattacharya is president - operations, NHA Division, Ajmal & Sons.
According to Sonya Khubchandani deCastlebajac, per a report in the Indian newspaper, Financial Express, Euromonitor estimates pre-Covid fine fragrance sales in India had reached roughly Rs3,000 crore. Industry experts placed growth, then, at a ballpark of over 15 per cent annually.  "But this is a very tricky and imprecise estimate, because there is no Modern Selective Trade Panel (as in Nielsen or NPD), and most general trade figures are heavily extrapolated from a smaller representative sample.  Furthermore, in calculating a total for Fine fragrances, estimators often erroneously club Avon sales with Armani ones," she says.
While there are many new perfume brands entering the sector, perfumes is still a fairly small category as a large part of the sales in India comes from deodorants sales. Yet the potential is huge. The Indian perfume market is at a very interesting stage, especially with the young population that is seeking a lifestyle transformation. According to Bhattacharya, 51 per cent of India's population comprises of millennials and GenZ, and their habits and usages are dramatically different from the rest. Looking, feeling and smelling good is a necessary mantra in their lifestyle. This is driving the evolution from gas to liquid. "There has been a considerable shift from deodorants to perfumes due to the longevity of the product primarily. Needless to say, in the women's segment, there is a shift from women's deodorant to a category called body splash or body mist, an equivalent of which is not fully defined for men. But we do see scope for the next level of innovation in that segment as well," says Bhattacharya.
Women were traditionally thought to be mainstream consumers of beauty products, but the pandemic has changed that. Besides catering for fragrances for men and women, companies are consciously developing unisex fragrances. "The future of fragrances is definitely gender-fluid," says Sheth. "Today India is finally more accepting and appreciative of this concept," he adds.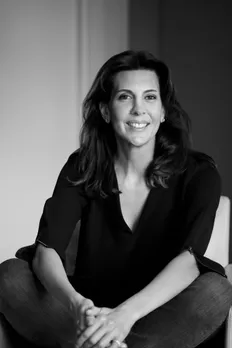 The age old colonial hangover notion that 'Foreign Brands Are Better' meant that, for the most part, there was a growing trend of trading up into perfume, a move which mostly benefited foreign brands. However, "the old prejudice that imported is superior is giving way to acceptance, and even pride, in qualitative local production," says de Castlebajac. "Instagram, evolving consciousness about identity, authenticity, and social responsibility, as well as changing customer preferences, age and earning demographics, and growing selective distribution have conspired to create this momentum," she adds.
The movement has just started. With new entrants coming in things are looking good in India for the personal care sector (perfumes, skin care, etc.). The Indian perfumery industry is at the cusp of growing and, according to Assar, there are endless possibilities with its reasonably priced manufacturing, global exposure and technology at hand.
JUST SCENTS
The company Just Scents Pvt. Ltd was established in 2013, and the brand All Good Scents was launched in the year 2014. "The brand was established with the aim of introducing high quality, yet affordable fragrances to modern Indians," says Rajiv Sheth, nose and creative director, Just Scents Pvt. Ltd.
Sheth's introduction to frangrances was his grandfather, Sunderlal Sheth's business, The Mercantile Essential Oil Co., which exported essential oils from India to Africa and Europe. In Africa, these oils were specially blended for henna application, sandalwood fragrances, and other local rituals. In Europe, they were used mostly to make essential oils. Growing up, Sheth spent a lot of his time in his school days, especially during the holidays, sniffing various raw materials with his grandfather. "This was the triggering element that inspired me to learn more about modern perfumery, and about the job profile of a perfumer. From then on, it was very clear that I wanted to become a perfumer," he says.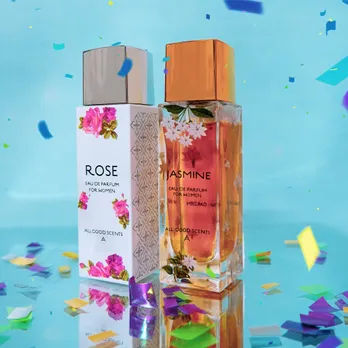 A graduate of chemistry, Sheth pursued his quest for rare perfumery knowledge at the I.S.I.P.C.A Versailles, France. On his return he stared All Scents. At All Scents, he is the nose, and he creates the fragrance formulations. The company's fragrance oils are blended in France, bottled and conceptualised locally, and available online. All Good Scents has a collection of 20 fragrances, and four luxury soy-scented candles. Price points range from Rs399-Rs2,100. "Our intention is to maintain a price point where customers feel comfortable purchasing daily wear fragrances for themselves, or to share them with their loved ones as gifts," says Sheth. The company has had some interesting collaborations with Krsnaa Mehta and fashion designer Payal Singhal, and a licensing partnership with The Times of India Group.
All Good Scents has been an e-commerce based brand since it was conceptualised. The aim was to reach out to as many people with the idea of trying perfumes before they buy a full size, from the comfort of their homes. Sheth believes the future of fragrances is definitely gender-fluid. "This is a philosophy that I've always believed in as a Perfumer. Today, India is finally more accepting and appreciative of this concept," he says.

BOMBAY PERFUMERY
Manan Gandhi started Bombay Perfumery in 2015. Gandhi's family business, AACS, has been part of the fragrance industry for the last 40 years. The company sources and sells ingredients to fragrance houses globally. In 2010, Gandhi moved to the south of France to set up a company there to sell Indian ingredients, like jasmine, to perfume houses such as Chanel, Dior and Lush. After doing this for five years, Gandhi felt the next logical step was to have an Indian perfume brand. "I saw this trend in Europe towards independent perfumers. And I thought why should there not be an Indian brand. That was the thought process behind it," he says.
When Gandhi returned to India he thought it was a good time to use his family's sources, and his own personal industry experience to make a product for the Indian consumer. "We noticed that there is this new generation of Indians who want to support local Indian made products, or brands, so that became our niche," he says.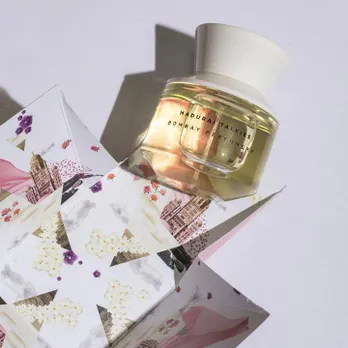 Bombay Perfumery's line of fragrances are developed with a French perfume house, using Indian ingredients. Today, Bombay Perfumery's product portfolio has eight fine fragrance perfumes, and five fine fragrance candles. Of these, three fragrances are for women, three for men and two are unisex. Priced at Rs4,000 (perfumes) and Rs1,500 (candles), BP is at the high end of the market in the luxury category. Growth has been funded entirely on internal accruals.
While offline retail sales is following the trajectory of how the covid situation improves, the company is focusing its efforts on online sales, both from its website and their retail partners. Bombay Perfumery has 15 retail partners across the country. Retail partners such as concept and multi-designer stores are the best retail outlets for these niche perfume brands.

Gandhi is tightlipped about how much perfumes and candles contribute to the company's revenues. However, according to him, with people staying at home most of the time, fragrance sales have slowed down in the last one year. Hence, with candles contributing 70 per cent to revenues, they have become a big part of the company's sales.
DIVINE COSMETICS
In 2016, cosmetics industry veteran, Varsha Dalal, founded Divine Cosmetics LLP.; a company specializing in the beauty category.  In February 2018, the company launched Embark – Fine fragrances for Him and Her. The brand targets the millennial consumer and has been conceptualized and manufactured in India.
Dalal started her career in 1985 with French beauty company, Lancôme. (The company at that time was called Parfum Beauty International (PBI), currently known as Luxury Division of L'Oreal.) Through them, she got the exposure to understand what goes into the making of a perfume - the ingredients and their source, the packaging and finally the storytelling.  "All this fascinated me and how," says Varsha Dalal.  "As they say, 'a fragrance is a dream in a bottle.' It had such an intoxicating effect on me that I was hooked on to it forever," she adds.
Since the launch of Embark perfumes in 2018, the brand has grown from strength to strength.  When it started operations, the brand was sold mainly through some key department stores in select markets with 18 stock keeping units (sku). Today, the brand is present across all major modern trade retailers and leading e-commerce platforms across the country.  Today, the company has over 55 sku's in the line currently.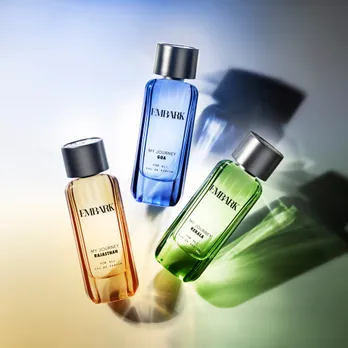 Priced between Rs1,995 – Rs345, Embark currently has a range of 11 fragrances - five fragrances for Him, three for Her and three for All. In July this year, the company launched a gender-neutral line of fragrances - My Journey for All.  In all, the Embark line consists of Eau De Parfums (in various sizes from 100ml to 10ml), perfumed deodorant natural spray and ancillaries such as shower gels, body moisturizers, face wash etc. Embark is available on the company's e-commerce website, embarkperfumes.com. It is also available at stores like Shoppers Stop, Lifestyle, Central, Parcos etc. and onlineon Amazon, Nykaa, Flipkart, Tata Cliq, etc.
For Embark Fine Fragrances, this is just the beginning. "India is still to experience heavy penetration in this category and the opportunity for growth is immense.  Our vision is to be the market leader in the beauty category in India and we are consistently working towards that vision," says Dalal.

AJMAL PERFUMES
Ajmal & Sons is a Dubai based perfumery with its roots in Assam, India. The company was started by Ajmal in the late 1940s when he changed career from being a rice farmer to growing oudh. Ajmal established himself in 1951. This year, 2021, the company celebrates 70 years. According to Ajmal, it is the only farm-to-fragrance company. What that means is the company grows some of its raw materials, it manufactures, trades, distributes and retails their own products. The journey in the Middle East started in 1976 when the company's first store was opened in Dubai, UAE.
New Horizons Ajmal or NHA, was set up as a division of Ajmal & Sons in 2018 for the Indian business. Early this year, Ajmal Fragrances partnered with House of Anita Dongre to co-create a collection of fragrances for the Anita Dongre sub brands, AND and Globaldesi. The collection's highlight was not just coming together of two brand leaders in their industries, but the availability of a luxury perfume with high-end ingredients at accessible price points of Rs1,500-2,500. NHA division's revenues and number of Points of Sale across the country have increased from 800 points of sale in 2019 to nearly 3,000 points of sale in 2020.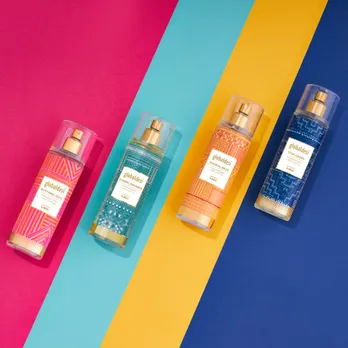 In the perfume market, the company sees a proliferation of brands around certain price bands. For example, there is a premium segment around the price band of Rs4,000 and above. Right below this is a limited set of offerings at the price band of Rs2,500-Rs4,000. Surprisingly, the next price band for perfumes is in the range of Rs400-Rs1,000 which essentially includes popular FMCG brands and a few local brands. So Ajmal addresses this gap in the Rs1,000-Rs4,000 range by offering fragrances at a price band of Rs1,000-Rs2,500 for perfumes, and a lower price point for eau de toilettes (EDTs) and body mists. "This allows consumers to enjoy better quality fragrance and thereby switch from gas to the more efficacious liquid form," says Saurabh Bhattacharya.

The company's most significant achievement has been launching MII, Made In India, a collection of five fragrances created for Gen Z and millennials in India. Ajmal traditionally imported 70 per cent of the products from its manufacturing facilities in Dubai. "With this range we have moved manufacturing to India to save nearly 35 per cent on various import duties, thereby offering our consumers a better price-value equation, and also contribute to 'Atmanirbharta,'"says Bhattacharya. This range is available at Rs1,500 for 100 ml of EDP.
According to Bhattacharya, the company plans to achieve annualized top line of $50 million, against the annualized investments of $15-20 million in the next three to four years.

NASO PROFUMI
Lucknow based Naso Profumi was started in 2019 by Astha Suri. Suri's family business, PECO Perfumers, provides industrial perfumes. The main reason that Suri got into the perfume business was to revive the soul of Indian perfumery so it suited the modern mood palatte with green practise and produce.  "I started my company sensing the need to heal in our modern day world of today," says Suri. "The need to heal in the world is now more than ever. The sudden spike in over achieving mostly leads to the over exertion and over exhaustion of the mind body and soul which heals through our modern day perfumery," she says.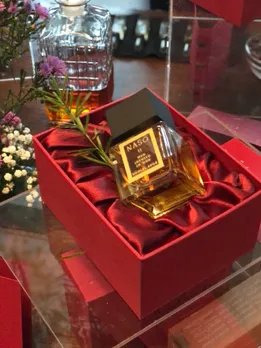 Naso Profumi makes eau de parfum and pure concentrates as essential oils. Priced at Rs2,000-Rs12,000, Naso's range of 10 smells are unisex fragrances. Perfumes are available in travel sizes, as well as economical packaging. The company also makes pure soy candles infused with essential oils to cater to a CASA (home) and CORPO (body) section.
Sales are through the companies' websites and the websites of the retail partners. The brand retails from concept and multi-designer stores such as Aza, Curato, Evoluzione, Vayu - design for living. It has also found shelf space at The Roseate Upstage Collect Boutique, and the Taj Hotel, Rishikesh and Roseate House Rishikesh.
According to Suri, the way ahead is to broaden perfume education in the country.

ALASA BOMBAY
Alasa Bombay's story began in 2017, while Sonya Khubchandani de Castlebajac was heading development for the Giorgio Armani Privé, Giorgio Armani's niche perfume collection. While visiting her father's family in Mumbai, inspiration struck. "While touring the local market nearly three years ago, I was impressed by both the Perfume Library and Bombay Perfumery, gorgeous home-grown brands that have spear-headed the niche trend here," she says.
At the same time, she noted that while there are dozens of established Indian masstige skincare brands that have grown out of the Ayurvedic tradition, the same could not yet be said for accessible fine fragrance built upon local expertise. So she left to create a new perfume brand, Alasa Bombay.
Alasa Bombay is launched in partnership with Mumbai based, Baccarose Cosmetics. For the company's launch, de Castelbajac worked with Bangalorean nose, Prakash Narayan. Priced at Rs2,950, The Love Collection has four unisex signatures, and each is composed around a noble Indian raw material.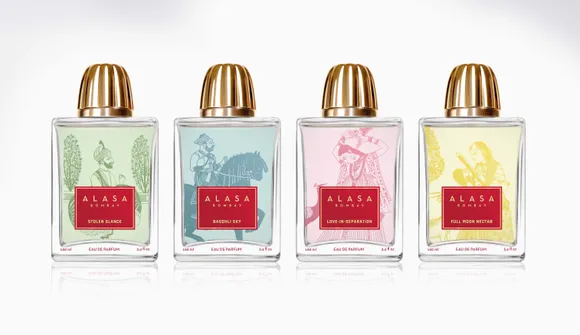 Alasa Bombay will launch in December in the Lifestyle, Shoppers Stop and Parcos chains, as well as online. The Shoppers Stop locations will have a royal, story-telling outpost so customers can interactively experience key fragrance notes.
In the same way that make-up artist brands have energized make up sales, more recently, the craze for expert nose/ niche fragrances has dynamized fine fragrance.  However, one size does not fit all. "Diversity and difference engender healthy competition and evolve the category," says de Castlebajac. "Home-grown brands are a creative community, and each will cater and converse with individuals who find a meaningful intersection with a story and scent," she adds.