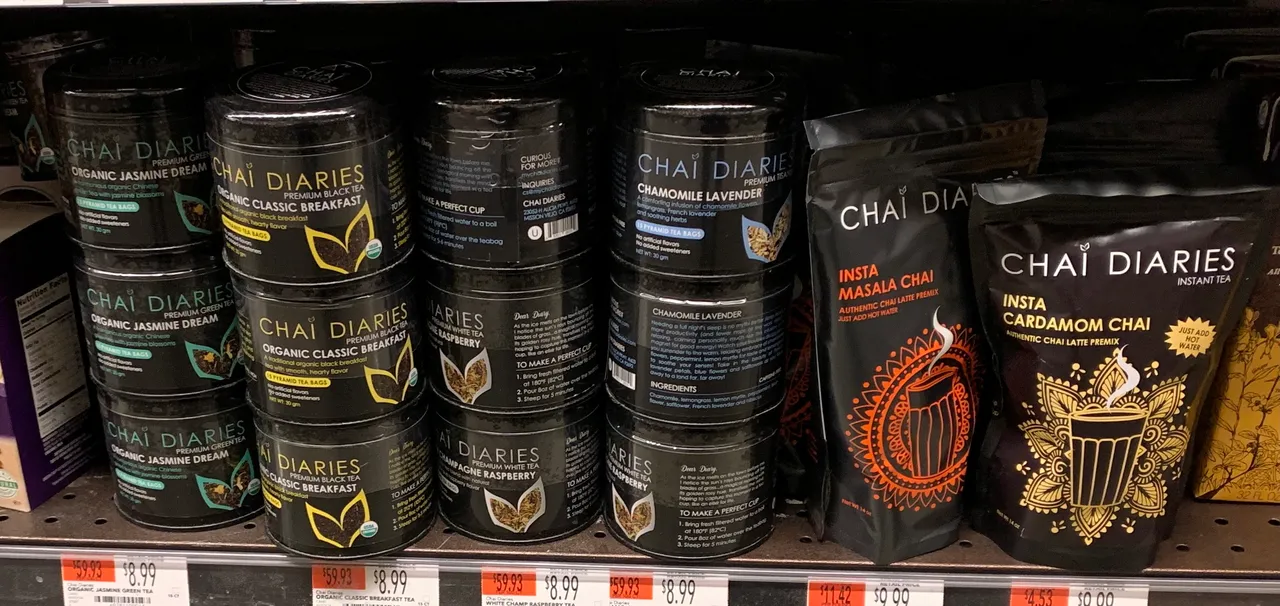 When I wrote about Chai Diaries in 2016, (http://thefeaturist.net/2016/03/08/the-tea-way-of-life/), Ami Bhansali had just launched her then two year old US based tea brand, Chai Diaries, in the Indian market. Five years later, she has expanded her brand in the US and entered the white label segment. Most recently, she got on the Forbes Next 1000 List. According to Forbes magazine, America is rich in small businesses, and in order to shine a light on these entrepreneurial heroes, the magazine created the Next 1000 list. This is an honour and "we are humbled and grateful to be a part of this list," says Ami Bhansali, founder, Chai Diaries. "America is known for fanning entrepreneurial dreams, and being a first generation immigrant starting Chai Diaries from the ground up with no outside funding, this is a very big milestone for us," she adds.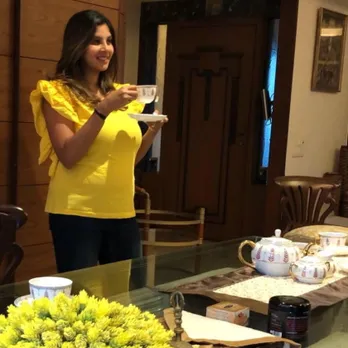 "America is known for fanning entrepreneurial dreams, and being a first generation immigrant starting Chai Diaries from the ground up with no outside funding, this is a very big milestone for us," says Ami Bhansali.

In 2016, Bhansali planned to tap the gifting market in India and open a tea shop. The tea shop plans are on hold as the focus is now on growing the brand via retail and direct-to-consumer (online). A gift line concentrating on mindfulness through crystal healing, which was for long on Bhansali's mind, was launched in 2020. "It's been on my mind since I started Chai Diaries to tie in my purpose with the business. Tea drinking is such a special time to be still and really fall inward. With the pandemic and the lock down, the world was pretty much on a stand still. It was the perfect time to launch," she says.
Over the last five years Chai Diaries has seen some significant growth. Revenues have grown from $150,000 in 2016, to $500,000 in 2020. The tea portfolio has evolved. To the 45 blends that the company had, it has added a line of nine flavours in biodegradable teabags, six flavours in its instant chai premix latte, four flavours in the premium loose leaf line. And an array of gift boxes. Growth has been "funded by re-investing our profits and through friends and family," says Bhansali.
The US tea market has evolved over the last five years. According to Bhansali, the health and wellness industry is booming in America, and tea is a part of it. Tea is known for its antioxidants and immunity building effects and providing general wellness of being. "So there is more concentration in the specialty tea market, especially with the pandemic drawing light on natural ways to build immunity," she says.
The focus now is on growing the Chai Diaries brand across retail / grocery stores in the USA.  The brand is now available at HEB (Texas), Whole Foods in the north east region (New York and neighbouring states), Safeway (Colorado), boutique and wellness studios, and online on Amazon and other gourmet websites.
The company has also expanded its food service line and forayed into white label offerings. The food service line is the company's wholesale menu of loose leaf teas, bulk tea bags and the instant chai latte premixed. It caters to tea houses, cafes, restaurants and bakeries. "We started this in 2015, as our customers wanted to experience our premium teas at their favourite cafes too," says Bhansali.
Bhansali has found the private label business as a great opportunity to accelerate growth. According to her, the company has the capabilities to provide stores with their own branded tea lines to retail. Currently this service is offered in black, green tea and other flavours as per the brand's requirement in standard teabags.
Last year during lockdown, Bhansali was in India for eight months, pregnant with her second child. Unable to travel back to the USA, she used her time at her parents' home to launch the company's XPRS loose leaf line of premium teas in India. Customers in India can purchase the teas directly off the company's website. "We want to grow our presence in India significantly as the go to brand for quality premium teas," says Bhansali.
Of course, being on the Forbes Next 1000 list is a huge encouragement to continue what she is doing. "We hope to keep improving our customers' life through accessible mindfulness over a cuppa' tea," she says.