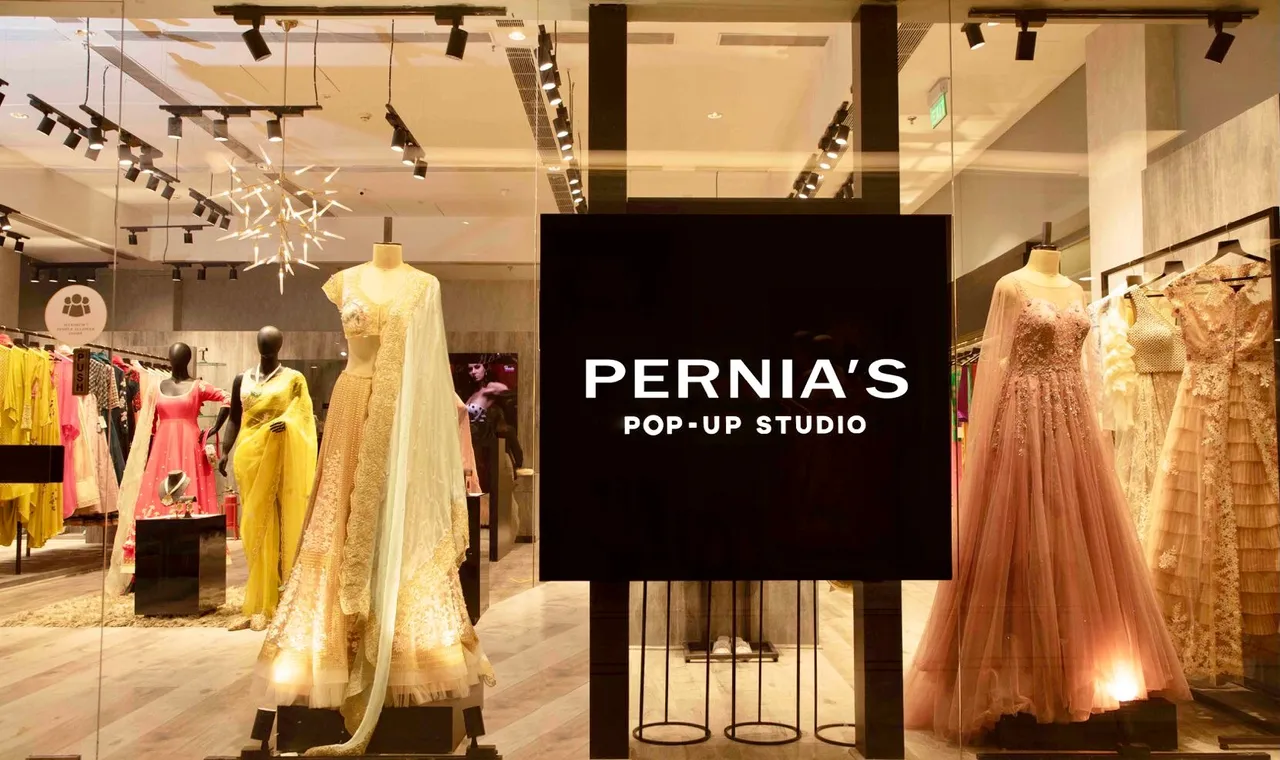 With the Indian fashion industry in its third decade of business, fashion designers are now feeling the need to grow. While corporates with deep pockets is one way to go. Mumbai based Purple Style Labs wants to be the next go-to for fashion designers. The company has set itself up as a luxury fashion house which acquires fashion brands and grows them. "A combination of interest and market opportunity led to the inception of Purple Style Labs," says Abhishek Agarwal, director and CEO, Purple Style Labs (PSL).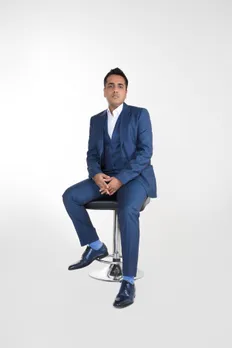 "Finance is just one of the multiple resources needed to grow a business," says Abhishek Agarwal.
Purple Style Labs was started by Abishek Agarwal in 2015. After having worked as an equities banker at Deutsch Bank for three years after college, Agarwal wanted to start something in the consumer space. An IIT-Bombay alumni, Agarwal is one of those rare engineers who likes to suit up. So premium luxury fashion was a sector of personal interest to him. "While I was evaluating the approach towards the luxury segment, the business model of roll-up and growth by acquisitions seemed pretty interesting on the lines of global houses like LVMH, Kering, Richemont etc. Therefore a combination of interest and market opportunity led to the inception of PSL," he says.
Purple Style Labs is a luxury fashion house comprising of multi-designer omni-channel platform Pernia's Pop-Up Shop, as well as fashion labels, Wendell Rodricks and Hemant Trevedi. The company's aim is to be a globally renowned luxury fashion house by taking Indian designer brands global, thereby giving international customers easy access to Indian fashion.
Agarwal raised an initial capital of Rs50 lakh from his Deutsche Bank and IIT Bombay network. The company has an investor base of 150 investors who include family offices, PE/VC partners, finance industry executives, IIT/IIM alumni network and fashion industry veterans of India. PSL has collectively raised Rs100 crore from 150 investors till date.
At PSL, there is no standard model of association with the designers. The deal with each designer is different based on what each business requires for growth. "We have done some complete acquisitions, growth capital investments, and revenue share business models as well with the designer brands," says Agarwal. According to him, money is never the solution to any business problem, though everybody might feel that if they had more money, then they could have grown much faster. "Finance is just one of the multiple resources needed to grow a business including, but not limited to, sharp team members across different departments, technology and design expertise and knowledge and experience across different steps of the value chain. PSL has built its core strength in each of these areas over a period of time," he adds.
For the first three years, PSL worked with a small group of young designer brands helping them with increasing sales channels, especially in the digital space. In 2019, the company acquired Pernia's Pop-Up Shop, a multi-designer e-commerce platform. This acquisition gave PSL a strong positioning to accelerate the multi-designer platform online. It then expanded Pernia's into offline stores. According to Agarwal, since the last three years, PSL has grown the platform more than 20x since the acquisition. Next, the company spearheaded the equity investment in fusion designer Masaba where the total raise was Rs7 crore from a clutch of investors including PSL. When covid struck, the company also started working with designers such as Tarun Tahiliani, Rohit Bal, Amit Aggarwal, Rohit Gandhi + Rahul Khanna, Mahima Mahajan, to name a few, to develop their e-commerce websites and enable them to expand their customer base through digital marketing strategies.
On the acquisition front, PSL's preference is towards legacy brands as "the recall value is spread over decades, and they have a richer design library so that it becomes easier for us to transform them into mainstream luxury fashion brands," says Agarwal. In the last six months, PSL acquired Wendell Rodricks and Hemant Trevedi labels.
PSL is different from the traditional offline retail business models. Given that its core strength is online, the offline stores opened by PSL are an extension of the same customer experience where one need not limit your choices to few 100 products available at the store, but can shop from over 50,000 products on the website, and collect them at the store. Besides the current two stores in Mumbai, the company has three more centers coming up. By the end of 2023, plans are to have over 30 stores for Pernia's Pop-Up Shop of which 10 will be international stores. It has already made its overseas debut with a Pernia's Pop-Up Studio in London, UK. Plans are to expand to USA (New York, San Francisco, Los Angeles), UAE (Dubai, Abu Dhabi), Canada (Vancouver, Toronto), Hong Kong and Singapore to name a few. The company is raising its next growth capital round currently, which will help it to expand into more international locations. While the company already has a presence in London, "More than 75 per cent of our online sales comes from overseas, so it makes sense to have offline centers in the major cities of the globe," he says.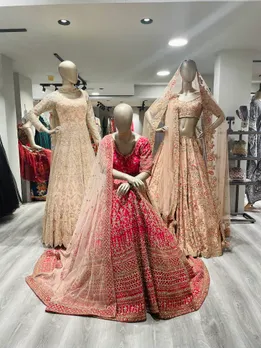 According to Agarwal, since the last three years, PSL has grown the Pernia's Pop-Up Shop platform more than 20x since the acquisition.
Of late business houses have taken fashion designers under their wings. For Agarwal, it is a good sign of industry getting institutionalized, which will spike growth in the Indian designer segment over the next 5-10 years. So what are the pros and cons of PSL v/s a corporate house?
"Our focus is only on the premium luxury fashion business, so the whole team is tuned and geared towards one segment of the industry. Unlike some of the larger houses who operate across price points and different categories and sectors of industries at a group level. On top of it we own the largest omni-channel distribution in the luxury space out of India (Pernia's Pop-Up Shop), so that helps us in propelling faster growth for designers," he adds. While there can be no comparison between PSL and the corporate houses, according to Sheetal Jain, founder and CEO, Luxe Analytics, "the smaller designers can leverage PSL's online digital platform, which can give them more visibility. There can be other leverages as well, such as on the marketing side which can help them increase profitability," she says. Luxe Analytics is a New Delhi based luxury analytic company.
Agarwal is ambitious regarding where he wants to take PSL and he is not stopping.