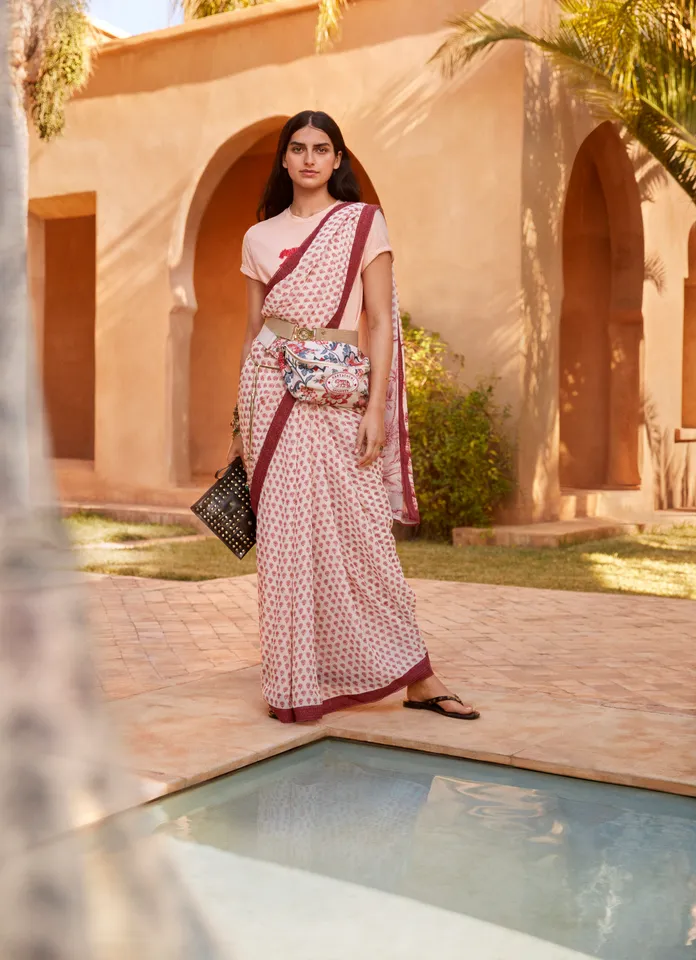 A year ago, fast fashion brand H&M announced its collaboration with Indian fashion designer Sabyasachi Mukherjee. However, due to the pandemic, the collection had to be put on hold. Now one year later, the fast fashion brand has re-announced its first global collaboration with the Indian label Sabyasachi. Launched today, August 12, 2021, the Sabyasachi x H&M collaboration themed "Wanderlust" presents modern as well as classic Indian silhouettes that resonate with the modern global nomad mindset. "I am happy to announce the new date for the collaboration with H&M, as it gives us the opportunity to spread the Sabyasachi aesthetic to a wider audience in India and worldwide. Due to the complexities of the Covid-19 situation, we had to put the launch on hold but I'm eagerly looking forward to bringing this 'ready-to-wear' collection that will bring relaxed sophistication to everyday life in an understated yet glamorous style," says Sabyasachi. The much awaited collection was sold out within minutes on the H&M website.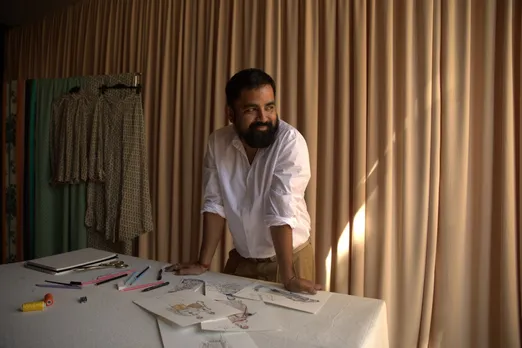 H&M started doing designer collaborations since 2004, when it first collaborated with late designer Karl Lagerfeld. Sabyasachi's is the first with an Indian fashion designer. "At a time like this, we believe people value the use of home-grown crafts and textiles more than ever and that's something no one can do better than Sabyasachi.  We look forward to taking this stunning collection to as many people across the global as we can." Maria Gemzell, head of new development, H&M.
The collection has a very breezy feel to it. A key highlight of the collection are the Indian textile and print traditions brought to life by the Sabyasachi Art Foundation.  The collection, priced at Rs799 - 9,999 comprises a complete fashion wardrobe for both ladies and men, including long flowy dresses, tunics, blouses, breezy shirts, wide pants, and accessories, jewellery, footwear, sunglasses all at accessible price points.
Most interestingly, there is a first of its kind collaboration saree, priced at Rs9,999, which is exclusively designed for customers in India. Why a saree in fast fashion? Well, in an article for The Hindu newspaper, Sabyasachi is quoted as saying, "It was created for the Indian consumer who loves the Sabyasachi sari, but finds it unaffordable." Also, in the article he suggests teaming it with pyjamas and a T-shirt from the collection.
The collection is available at select H&M stores in nine cities in India, as well as on HM.com and Myntra. With the collection sold out within minutes of it being launched online, here's looking forward to replenished stocks.