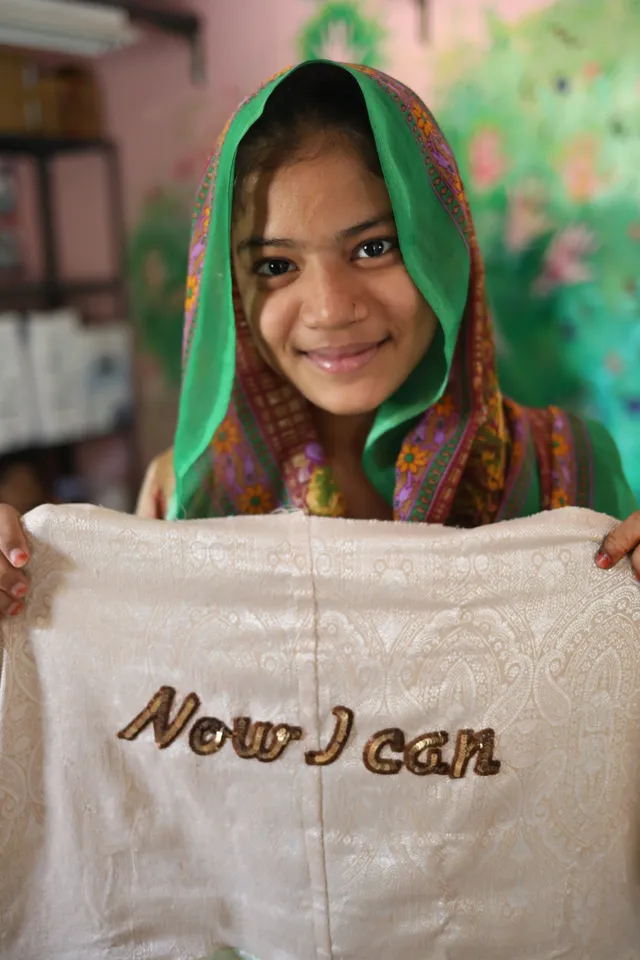 Recently the House of Gucci released its inaugural environmental impact report, The Gucci Equilibrium Impact Report. This report has been designed to summarize the commitments, progress and actions taken by the House of Gucci to generate positive change for people and the environment, while looking towards the future. Divided between two pillars, People and Planet, the report highlights a selection of initiatives that are translating the House's strategic vision into actions to drive lasting social impact, and environmental stewardship. Interestingly, one of the initiatives that the luxury house has partnered with on the People side of the report is a Mumbai based sustainable wear brand, I was A Sari.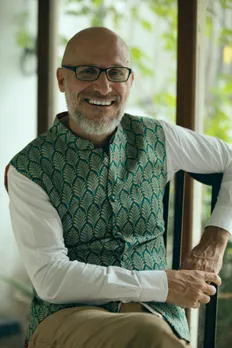 So how did a Mumbai based social enterprise end up collaborating with the fashion house Gucci? "It is Gucci that actually approached us," says Stefano Funari, founder and MD, I was a Sari. As part of their CSR strategy, Gucci is committed to become a sustainable and circular brand. Back in 2017, they were looking for a project to support as part of their Corporate Social Responsibility (CSR), where they would be able to work with, and experiment with, in new and different ways, rather than working the traditional CSR project way, where someone is receiving and spending money. With gender neutrality at the core of the Gucci CSR, it is in favour of supporting women, minorities and anybody who is discriminated by gender. So when they approached IWAS they were looking for someone who fit this picture. "That's exactly who we are," says Funari. "We are a social enterprise strongly focused on inclusion of women coming from under privileged backgrounds, and we are a sustainable efficient brand. So it was quite natural when we met we could work together," he adds.
The collaboration of I was a Sari (IWAS) with Gucci through the latter's CSR platform, Gucci Equilibrium, started in 2018. Gucci's supply chain in Mumbai trained the artisans to learn the skill of hand embroidery, which is essentially a sector dominated completely by male karigars (artisans). "And as the women started making beautiful hand-embroidered designs, we offered a premium range of embellished products to our customers," says Funari.
Recently, IWAS has taken the training program to the next level. The new professional embroidery training program, "Now I Can," was created with the support of Gucci's Chime for Change initiative. Launched in February this year, the free online training course is available on the online learning and instruction platform Udemy. Export houses, social enterprises, NGOs can get access to this course free of charge for training women so that Indian women can learn an income generation skill and enter the labour market. "Inclusion for Gucci means creating a sense of belonging through concrete actions," explains Antonella Centra, EVP general counsel, corporate affairs & sustainability at Gucci. "With 'Now I Can' craftsmanship is a tool for social emancipation and offers to disadvantaged women the opportunity to find their own place in the world of work and grow professionally," she adds.
I was A Sari was born by chance in 2015. It started as a project creating sustainable and recurring opportunities for women from under privileged backgrounds. In 2016, the project became more structured and turned into a company. I was A Sari is a brand which is owned and operated by Second Innings and Handicrafts Pvt. Ltd., an Indian private limited company. Though a social enterprise, it is a for-profit, but zero dividend organization. So the company doesn't distribute profit, but reuses it to scale its business and support its projects that are helping its artisans and stakeholders. Last year, the company up-cycled 56,758 saris, totalling 2,27,033 square meters of whimsical re-purposed fabric. "We work with pre-loved, or post-consumer waste, and not virgin materials, which helps us reduce our carbon footprint and save gallons of water," says Funari. "There is a beautiful transformation that takes place," says Funari. "From beneficiaries, these women become artisans as they learn the skill and start transforming saris into contemporary fashion pieces," he adds.
Second Innings is an apt name for Funari's venture. He had already lived and worked in India in 2007 when he took a yearlong sabbatical from his corporate job at Swisscom, in Switzerland, and worked for the Network Enterprise Fund, a Chennai, India based social venture fund where he led the sustainable tourism division. So when he decided to quit his corporate job in Switzerland and change his career in 2011, it was a natural choice for him to return to India. On his return, Funari started working with street and slum children. He quickly realised that the best way to help the children was to support the mothers, the women and the communities behind them. I was a Sari was born with a clear intention of creating such opportunities.
Second Innings was started with an initial capital of Rs1 lakh. Since then, the company has grown organically and has not been open to external investors. However, over time the company realised that to rely only on its organic growth was slowing down the growth of the initiative and that of the brand. Hence, it decided to look for CSR partners. This money is utilised to support the NGO producer company, and help IWAS increase its reach. For the near future, Funari does not consider the option of raising capital from the market. "We want to remain independent. We believe in this hybrid model where part of the funds are coming through CSR grants, and majority of the financial requirements are taken care of by the business itself," he says.
On the design front, the company works as a design collective, and collaborates with designers and brands globally to create new products. The company's first collection was designed in collaboration with Fashion in Process (FIP), a research collective within the Design Department of Politecnico di Milano University in Milan, Italy. Since then it has been on a journey, collaborating with brands and designers to create innovative pieces.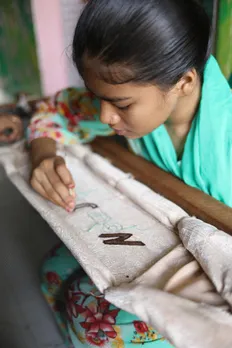 Today, I was A Sari works in collaboration with two Mumbai based NGOs, Community Outreach Programme and Animedh Charitable Trust, and with over 170 local women. The aim is to work with more women so that it can make a considerable social impact. "The very reason we exist is to empower women from not-so-privileged backgrounds to become the architects of their future.  Business becomes more beautiful when women start thriving," says Funari.
Priced at Rs300 onwards for accessories, and Rs5,000 onwards for garments and embellished products, the IWAS products are affordable. The pricing of embroidered pieces can vary depending on the design and time taken to hand embroider. Products are retailed from Artisans' in Kala Ghoda, Mumbai, Amethyst in Chennai and at OMO in Goa. Besides, the company also sells in 10 countries from their website https://iwasasari.com/stockists/.
Today, eight years later, Funari's biggest achievement is the fact that "we managed to grow and survive mostly relying on our own resources." Second Innings is ambitious and wants to keep growing. The company wants to become a multi brand creative manufacturing hub for sustainability; a more customer and employee centric organization. "We want to become the embodiment of sustainability, and reach much higher number of artisans and stakeholders who can benefit from our programme," says Funari.
Lesson learnt is that nothing can be created overnight, especially in the sustainable wear space that Second Innings has decided to operate in. "It's a long process and especially if you want to remain true to your value, you want to be sustainable, it's a process that requires time," says Funari. "There is a limit to the scalability, and the speed that a social enterprise like ours can scale. So the lesson learnt is really to manage from one side the ambition and the willingness to increase the scale and impact, with the reality of remaining true to our values and allow only the growth that can really assure respect people for the environment," he adds.
As for Gucci and IWAS, with each passing year, this collaboration is getting stronger and supporting IWAS with skills and resources to make their mission of empowering more women a reality.