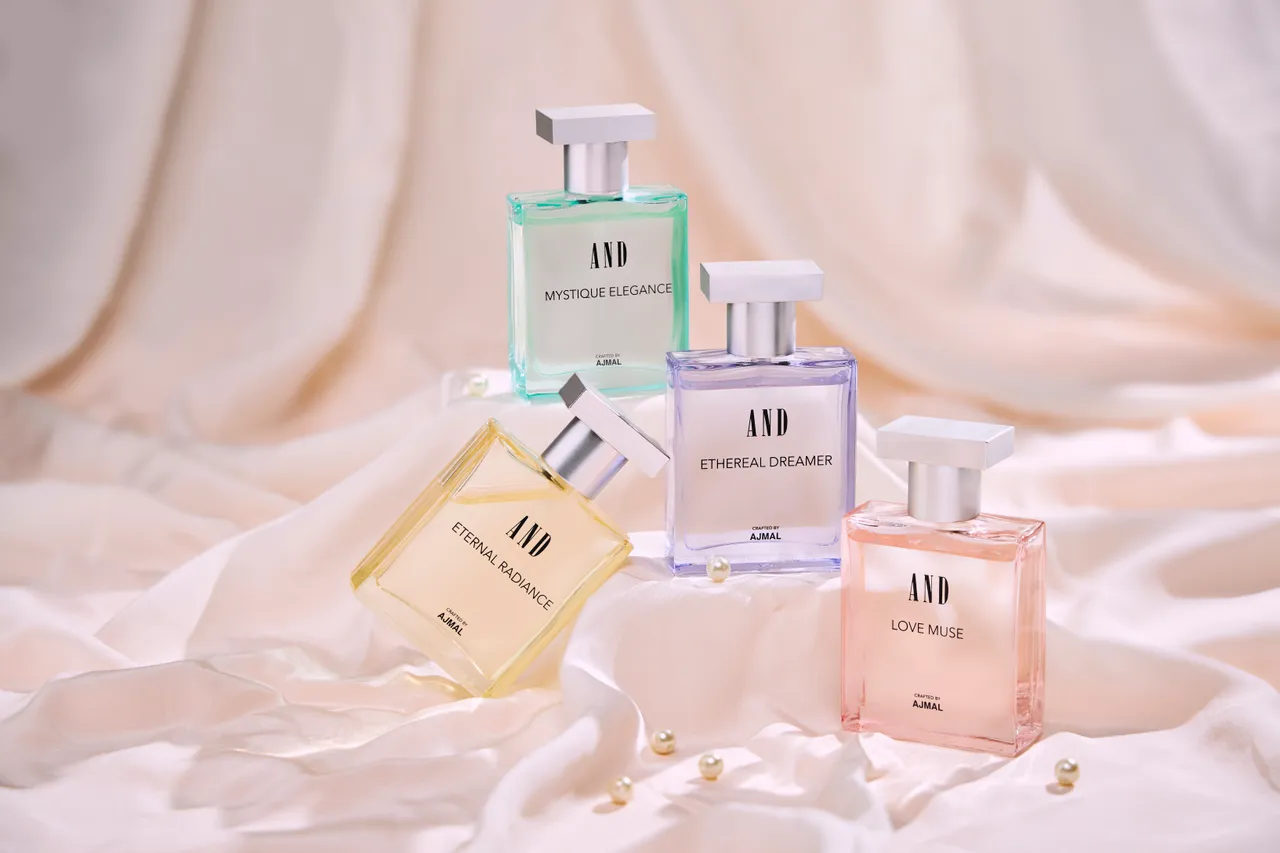 In the midst of a pandemic, one doesn't see any company launching new products. However, for Dubai based Ajmal & Sons, its launch of a co-branded range of perfumes and body mists with India's leading fashion designer Anita Dongre is a homecoming. The co-branded perfumes and body mists have been launched with the AND and Global Desi brands.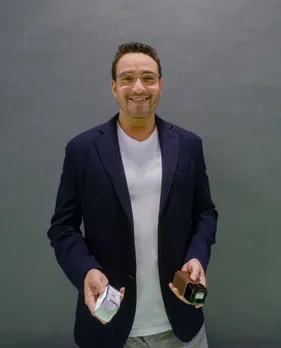 Plans were to announce a formal launch earlier in April, however, the second wave of the pandemic had started in India putting all plans on halt. Yet, in spite of that, "the response, without any marketing intervention, has been phenomenal to say the least," says Saurav Bhattacharya, president - operations, Ajmal & Sons - NHA Ajmal India.
New Horizons Ajmal or NHA, was set up as a division of Ajmal & Sons in 2018 for the Indian business. Since then, NHA Ajmal was looking for a partner with a similar DNA as itself, in terms of craftsmanship and legacy. According to Abdulla Ajmal, business mentor and perfumist, Ajmal & Sons - India, tying up with the House of Anita Dongre was a no-brainer. "One of the most important benefits of this alliance is the opportunity to share this symbiotic, and in some ways a similar legacy, and craftsmanship. And of course the access to the much larger new audience in the Indian market," he says. 
From The House of Anita Dongre point of view, they were looking to extend their brand into perfumes, and were looking for a global expert with an Indian olfactory sensibility. The Global Desi (GD) range of perfumes and body mists was launched in the third week of February 2021, followed by AND in the third week of March 2021. Plans were to place the products at Anita Dongre's 220 Global Desi and AND exclusive brand outlet (EBOs) stores. "AND and Global Desi have always aimed at creating fashion that is accessible, empowering, and inclusive for the evolving Indian woman. To create unique and quality fragrances, a partnership with a market leader like Ajmal Perfumes is another step in that direction," says Anita Dongre, chief creative officer, House of Anita Dongre. 
According to Bhattacharya, the House of Anita Dongre is the only Indian designer house with a retail footprint of 220 stores and exclusive brand outlets. "The whole objective was to ensure that we have reached every nook and corner as far as their stores are concerned," he says.
The AND EDP are priced at Rs1,200-Rs1,800, and body mists at Rs400. The GD EDP are priced at Rs1,000-Rs1,600 and the body mists at Rs350. The range of four EDPs and four body mists for both AND and GD are available at the House of Anita Dongre's 220 outlets and brand websites www.andindia.com, www.globaldesi.in, in.ajmalperfume.com. Besides, they are also available online on e-commerce platforms such as Amazon, Flipkart and Myntra. Plans are to increase the retail point of sales from 220 stores to 300 stores over the next three years. According to Bhattacharya, by the second half of the year, the fragrances will be available at multi brand outlets.  
Ajmal & Sons is a Dubai based perfumery with its roots in Assam, India. The company was started by Ajmal in the late 1940s when he changed career from being a rice farmer to growing oudh. He treated the bark of the tree to get the oudh. He then brought this refined oudh to Bombay as it was bought by the Arab traders who came to the city at the time. He soon realized that the oudh was bought by Kuwaiti and Saudi traders who would burn the extract and use it as a perfume. Ajmal established himself in 1951. This year, 2021, the company celebrates 70 years. According to Ajmal, it is the only farm-to-fragrance company. What that means is the company grows some of its raw materials, it manufactures, trades, distributes and retails their own products. 
The journey in the Middle East started in 1976 when the company's first store was opened in Dubai, UAE. As its clients were predominantly Arab, the focus of the company was in the Middle East for the next few decades. When the third generation of the family, ie. Abdullah Ajmal entered the business, he focused on expanding the company's portfolio to the globally more accepted fragrances of a western range, as compared to the Arabic range. This doesn't mean the company moved away from oudh. It is still the company's DNA. "When I joined 25 years ago, 75 per cent of the business reliance would have been on oudh, and 25 per cent on the non-oudh products. When I say oudh I am not just talking about the incense and oil, it is a mixture of other things as well. Today, the company's product portfolio is 75 per cent of global fragrances, and 25 per cent basic oudh. We are still considered the market leader as far as oudh is considered," says Ajmal. This change in ratio shows how the taste of the consumer has changed away from the traditional fragrances. Also, earlier the consumer preferences was more toward concentrates and attar, now it is sprays. Today Ajmal & Sons has 280 stores worldwide. It exports to 45 countries, and is present at the various duty free outlets.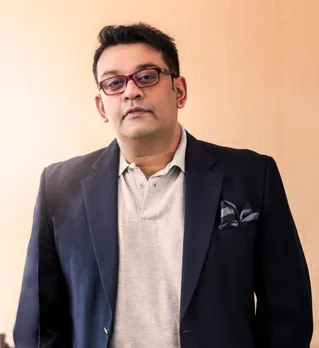 When NHA was formed in the last quarter of 2018, it was created with a single-minded approach to target the Indian consumer. The company got 25 points of sale and two e-commerce sites. In two and a half years, the company has grown to have 3,000 points of sale. According to Bhattacharya, plans are to have 5,000 points of sale by the end of this year. 
So this association is a win-win for both, the House of Anita Dongre and NHA. While the House of Anita Dongre will give NHA 300 points of sale from this association, the House of Anita Dongre gets access to NHA's larger machinery in markets such as the Far East, UK, Europe, etc., where it works through a set of operating retail, some amount of e-commerce and some distribution agents. However, NHA operates in completely the opposite way in India. It's dependence on self operated retail is minimal - it has 35 self-operated points of sale. Its larger canvas is in modern trade, such as Shoppers' Stop, Health and Glow, etc., and on e-commerce platforms.
India has a very old and rich history in perfumery. Unfortunately it has been lost over the years. If you follow the Indian presence in the fragrance industry since independence, India was first a culture that consumed soaps. Then it moved on to talcum powder. Deodorants got popular since the last 15 odd years. Hence, according to Ajmal, perfumery, as a lifestyle, is quite new in India. Earlier if you had one perfume, it could easily last for two - three years as it would be used only on special occasions. The Indian mindset has changed over the last two decades or so. Companies are now trying to tap into this rich history and create Indian specific fragrances for the Indian market.
Exposure, awareness and dil maange more (the heart desires more) is what has changed the Indian mind set. The Gen Z and millennials, a large part of India's population, want the best of the best that their contemporaries in the west are enjoying. The convergence in technology has contributed to the change in mentality. Also, over the last 20 years the Indian consumer has started traveling extensively, which has led to changes in the lifestyle.  
The image of substandard things coming from India is also changing. There was a time when people didn't look up to Indian perfumes. This has changed over the last few years with a tremendous improvement in the quality of Indian perfumes. Perfumery products made in India are now accepted in other parts of the world. 
However, making a perfume for an Indian consumer is not easy. It took NHA two years to formulate the perfumes for AND and GD. The company started with an intense brainstorming session. According to Ajmal, when you go for a project like this in perfumery, you want to understand the consumer. Here it was critical because it is a new category for India as Indian consumers are still evolving. So the company needed to understand the consumer's likes, dislikes, what makes them tick, what gets them excited, and very importantly, what is something that they wouldn't like. For example, if you go to, say, Western Europe, it is very common to find fragrances with notes of apples, strawberry, pineapple, etc. It is very acceptable and people wear it happily. "However, it was proven through research that our Indian consumer is not going to wear something overtly cardamom or overtly saffron. So there was a huge cultural difference that we needed to understand," he says. 
What the company found through its research is that the modern Indian woman, especially in the last 20 years, is not a monolith; she comes in many shades, different moods, different dreams, all with a unique personality. Multiple fragrance options were crafted, which were narrowed down to 50-60 versions by a panel of 600 AND and GD customers. So once the company had the entire research, it crafted eight archetypes collaborated by the AND, GD teams and their customers, whereby each one of them embodied different aspects of AND and GD. The final say was an ok from the Ajmal, NHA teams and 600 customers. "We want to bring the global perfumery experience to the Indian consumer. Just because the average Joe can't spend $100 on a perfume, doesn't mean they don't deserve to experience the sensorial journey that one goes through for something that could be $20. The focus was that we want to give the experience of a fine fragrance the way it is done globally," says Ajmal.
NHA is making the AND and GD fragrances aspirational products. Typically, if one wants to buy Louis Vuitton or Gucci, they would first fringe it through the brand's accessories or fragrances. Similarly, the idea is to make the AND and GD brands aspirational. Today, 51 per cent of India's population is a combination of GenZ and millennials who are extremely desirous of moving up the value chain in life though they are in tier 2 and tier 3 towns. While they may not be able to buy an AND or GD outfit, they can have a part of the ensemble by buying into a perfume or a body mist. "That is why through bazaar we have been able to expand into larger areas and acquire new consumers for GD and AND. While they have given us the brand width, and access in terms of retail coverage, we counter helped them in terms of providing acquisitions of new consumers over a period of time," says Bhattacharya.
For NHA, Covid accelerated the future into the present. So what the company wanted to do in 2022-23, was done by 2020-21. According to Ajmal, if research numbers are right the market for the perfume segment is Rs3,000 crore market. There is a large local market of the unbranded players who are eating into the Rs1,000 price point. So to tap into this segment, NHA launched the 'Make in India' collection in 20 ml bottles comprising five fragrances - one unisex, two male and two female. Interestingly, the company has also launched its eau de toilette in a PET bottle. The 250 ml EDT is priced at Rs750.
According to Ajmal, the company's focus this year will be on the GD and AND lines. The four eau de perfumes and four body mists in both brands makes it a decent line up. "There is a lot of work to be done, and frankly covid doesn't not make it easy to grow the market so you've got to pace yourself," he says.