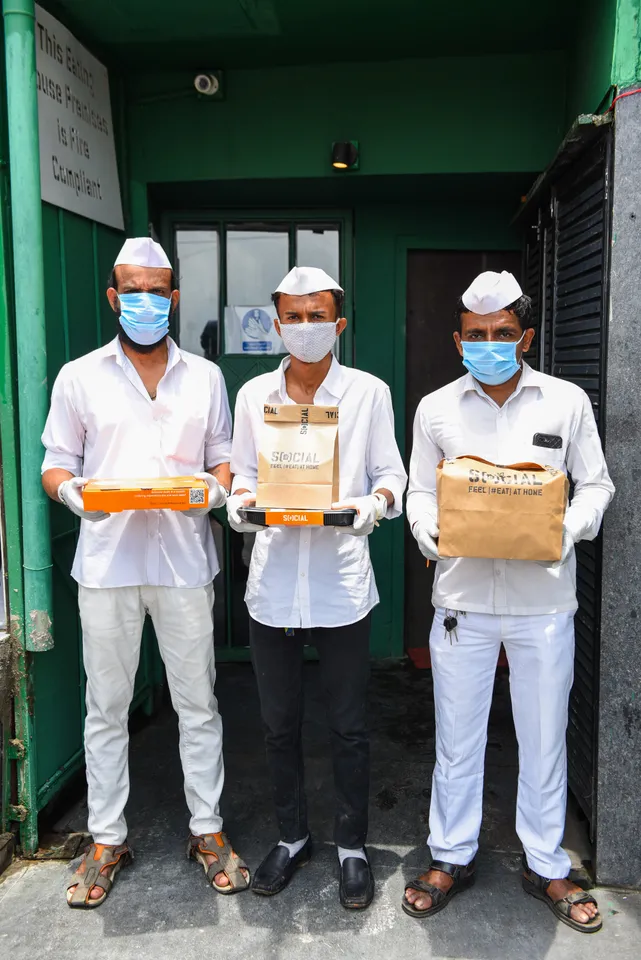 While restaurants have been devastated by the lockdowns and subsequent drops in revenue over the past year, Mumbai's ubiquitous dabbawalas, once the backbone of Mumbai's food delivery system, have been tragically out of jobs too with office closures and suspended railway travel, leading to tiffin services becoming a thing of the past. So one out of the box thinker, Riyaz Amlani, CEO & MD of Mumbai based Impresario Handmade Restaurants, has decided to do good to this iconic Mumbai institution. Both, Impresario and the dabbawalas have now come together to form a symbiotic partnership to empower and enable each other over the next few months.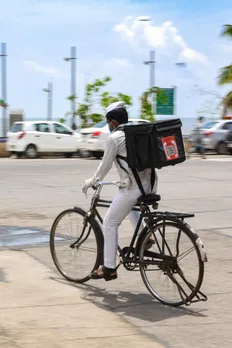 In a first-of-its-kind pilot project, Impresario Handmade Restaurants is employing several dabbawalas in Mumbai who will service direct delivery orders received on Impresario's tech-enabled platforms for their restaurant brands such as SOCIAL, Smoke House Deli, and Salt Water Cafe. Orders from these restaurants in the Lower Parel, Bandra (West), and BKC areas of Mumbai will be fulfilled by the dabbawalas starting this week. The association will roll out in phases over the next few months, each employing more dabbawalas and further strengthening the partnership. "Mumbai's dabbawalas are the backbone of the city, and partnering with them to weather the second wave is the best thing we can do for each other," says Riyaaz Amlani, CEO & MD, Impresario Handmade Restaurants.
It has been rough ride for the dabbawalas too. The dabbawala has always catered to the office going population in the city. With work from home becoming the norm since last March, the dabbawalas were left jobless. "When the first lockdown hit, it was the toughest time we've ever faced; our members were left with little to no money in their bank accounts. Although there are many restaurants and hotel chains in our city, we've only catered to office-goers at their workplace in the past. Now that work from home has become the norm, it's important to go where the customer is," says Ulhas Muke, President, Nutan Mumbai Tiffin Box Suppliers Charity Trust - part of the Mumbai Dabbawala Association.
This association also takes away from delivery aggregators such as Swiggy and Zomato. According to Amlani, ordering directly from restaurants (and not through aggregators) empowers the company to have direct and deeper relationships with its customers, and saves on prohibitive commissions being paid out to the aggregators. "We are then able to pass these savings on to our customers and allow them to benefit from ordering directly. Now, ordering directly is also helping to provide employment to our dabbawalas, who have lost their livelihoods due to the pandemic. We need to support each other through these trying times, and this is Impresario's way of meaningfully extending a helping hand. We're hopeful that this association will trigger the rest of the hospitality industry to employ them too," he says.
Impresario Handmade Restaurants was founded by Amlani in 2001 with its maiden venture Mocha – Coffees & Conversations. Today, Impresario has a network of 57 restaurants across 16 Indian cities and multiple brands. Its umbrella of brands include 11 restaurant brands including SOCIAL, antiSOCIAL, Smoke House Deli, Goodness to Go, Salt Water Café, BOSS Burger, Ishaara, Slink & Bardot, Soufflé S'il Vous Plaît, Prithvi Cafe, and Mocha. The company's core strength lies in understanding the changing dining out habits of young India and delivering quality experiences.
Mayank Bhatt, business head - SOCIAL, who is spearheading this project internally, says all government-mandated SOPs will be followed and the dabbawalas will also undergo regular health check-ups to ensure safety and hygiene practices are being implemented. Bhatt adds, "Mumbai's dabbawalas have been struggling to make ends meet during the pandemic. Bringing them on board as our delivery partners is the perfect example of aligning synergies and forging ahead through meaningful collaborations. Our goal is to empower each other and emerge on the other side stronger together," he says.
Now, why didn't someone think of this sooner?