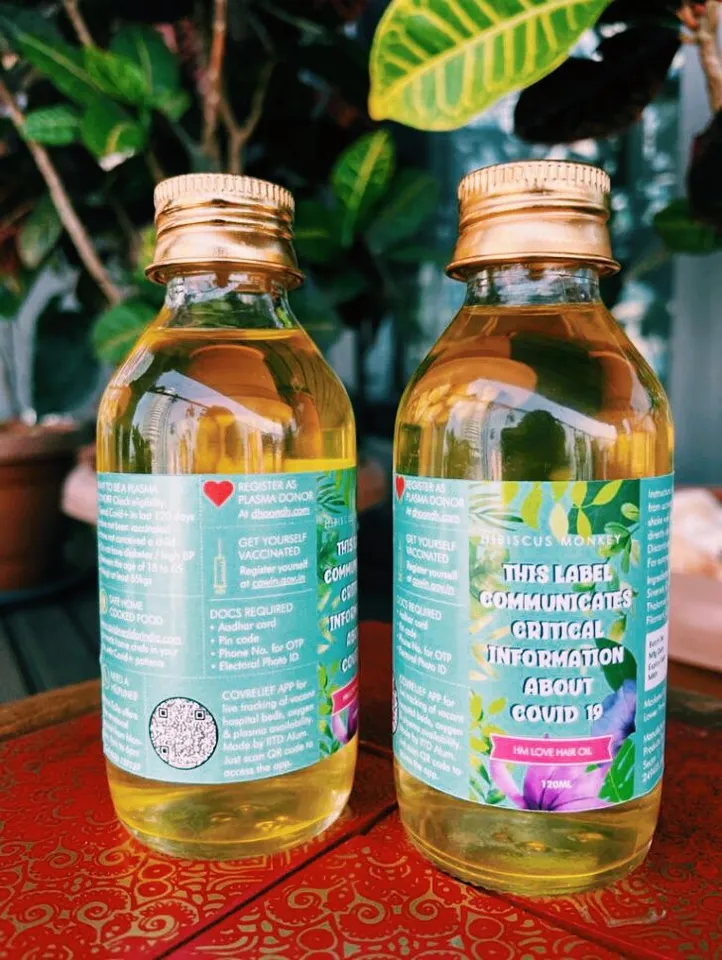 Since April, India has seen a horrific second wave of the pandemic. This second wave has left many in dire need of medicines, oxygen and hospital beds. In such a scenario, when help is of utmost importance, everyone is trying to help those in need in the best way that they can.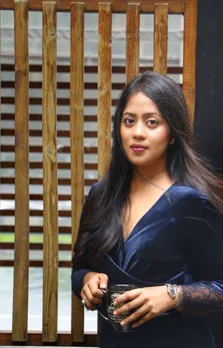 Big corporate houses such as Adani group, ITC, JSW Steel, Kotak Mahindra Bank, Mahindra & Mahindra, to name a few, are either donating money or helping procure medical equipment. The smaller companies are not ones to be left behind. They are also gathering their resources and helping the marginalized communities in getting access to the necessary health care facilities. "A lot of people and families have suffered during this pandemic. But every life, every person's pain, has never felt more personal. And we want to help in any way that we can," says Shraddha Mutha, co-founder of mens skincare brand, HIVADO.
Companies are not thinking about how their efforts will impact their brands. In fact, this initiative is a cause for humanity. "As a brand, our philosophy is centered around the importance of care. We seek to use the brand's platform to bring people together and collaborate in this cause," says Mutha.
Help from all quarters comes in different ways. It is about what each one thinks will make a difference. "Our scale of operation may be small, hence our reach smaller in comparison to bigger players, but it is never about how much you give. It is about what portion of what you have that you're willing to give unselfishly. These are times when brands need to show up and tell people, hey! We are here for you, for your customers, for your work force, your extended workforce (skilled craftsmen) and for their likes, for people who desperately need humanitarian help in the myriad of crises in a pandemic,' says designer and stylist Sounak Sen Bharat. "We understand the perils of fellow small businesses, and we take a collective approach to create an inclusive environment and share our online platform for our deserving peers and fellow businesses. So it was quite natural for us to step up when the circumstances demanded so," he adds.
Most companies are pledging a portion of their sales toward covid relief through non-governmental organizations who can then provide the necessary help to covid patients and their families. This means that a person visiting a website has to shop from it in order to donate towards the cause. Companies such as House of Three as a brand didn't have the bandwidth to engage directly on the frontline, so they decided to connect the dots, channelise resources and give up their entire share of profits in the process.
Mumbai based Hibiscus Monkey used its Instagram platform to galvanize its community, the HM Tribe, to come together. It raised Rs1,85,500 in three days which was then donated to New Delhi based Hemkunt Foundation, which is bringing oxygen to patients who cannot secure hospital beds. Its fund raiser did not require any pre-condition to make a purchase. In fact, sales promotion during this period were paused as the co-founders wanted to focus on using their platform to disseminate critical covid related information. "We did not feel like pushing sales when people were losing loved ones and were so helpless. We wanted to support one organization, as concentration of funds towards one organization will amplify their impact immediately, which is the need of the hour," says Mona Mehta, co-founder, Hibiscus Monkey.
Social media platforms such as Instagram have become the de facto mode of communication. Most companies have paused product posts on their Instagram pages to drive awareness on covid 19 relief resources from verified organizations for donations, to telemedicine consultations and counsellors for children in distress. For the last one month, the company has been collating important resources on its Instagram page, leveraging medical professionals in the HM Tribe to answer important queries about the vaccine and Covid. Recently, the company revamped the label of its best-seller product, the HM Love Hibiscus Hair Oil. As this product goes to many households every day, the idea was to use its hair oil bottle to disseminate critical Covid-19 related information. So for the next few weeks our HM Love Hair Oil bottles will wear a new covid relief label with majority of the space dedicated to sharing covid-19 resources. "People do not need to buy our product to contribute. We feel there is enough information about where to donate, and when it comes to donating money, it is better for people to donate directly to the organisations in need. We do not need to add another layer to this process of donation," says Mehta.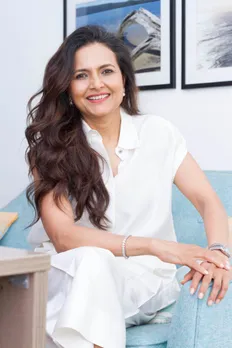 For Nourish Organics' Seema Jindal Jajodia, it was about providing access to good health. The company shut down regular production for three days in order to produce granola for the underprivileged and homeless completely at its own cost. "We realised that the privilege of eating seeds, nuts and organic food was something that was reserved for the rich, and we wanted to change that to whatever extent we could. We hope our small initiative helped individuals become healthier, stronger, and more resilient to diseases," says Seema Jindal Jajodia, founder, Nourish Organics.
Lucknow based artisanal perfumery, Naso Perfumi, not only believes in making lives a little more fragrant, but also educates people about the olfactory senses. During the Covid pandemic we've realised how important our olfactory sense is. One of the symptoms of covid is loss of smell, and brain fog. Since the sense of smell and memories are stored in the same part of the brain, the loss of the sense of smell comes with a brain fog and headaches for everyone. So the company is running a campaign through its social media channels for how its 100 per cent pure soy candles, made with all natural essentials oils, can help while people regain their sense of smell post Covid. Unfortunately, as everyone is under lockdown, the company is unable to ship any orders, or tie up with an organisation to help physically, this campaign has to be virtual and limited to education.
Others, like Bengaluru based Aranyani and Jaipur based Baise Gaba are helping the community in their neighbourhoods in Bengaluru and Jaipur respectively. At Aranyani, founder and creative director, Haresh Mirpuri, was clear about building a brand which generated social impact. His starting point was to create a structured approach to achieving this in the form of adopting the United Nations 2030 Agenda for Sustainable Development as an internal mandate. So while the company was working towards climate action and clean energy, its immediate attention has been to empower its human capital and community. As a result, as part of a larger group, the company's work towards social good is not entirely based on circumstance. "It just so happened that in 2020 and now, we had to pivot to face this challenge with a need-based plan," he says. "For instance, not every donation we have made has been monetary in nature. Our atelier is based in Whitefield, Bangalore. We have made it a point to check in with the community here on pertinent needs during the lockdown," he adds.
While there is still a lot that has to be done, these businesses are showing some empathy towards those going through a difficult time. "I genuinely believe that no amount of effort is big or small during an unprecedented time as this. Not just companies and brands, every individual who has the means or access to any resource must lean in to assist. Our only aim must be to stand in solidarity with our fellow countrymen." Says Mirpuri.
------------------------------------------------------------------------------------
Bengaluru based Aranyani (https://aranyani.com/) is an India-to-the-world luxury bags brand, from founder and creative director, Haresh Mirpuri. The company has made material and monetary donations through this lockdown / wave. Most of its efforts have centred around Whitefield, Bengaluru, the community that they are based in.
Food (2,500 kgs rice) and 2,500 masks have been distributed.
Rs20 lakh has been committed for procuring oxygen / ventilator support for those in need. 
Working closely with the Sri Sathya Sai Super Speciality Hospital, Bengaluru, to ramp up oxygen production. They are currently in talks with the suppliers, and are going over details to set up an oxygen facility over the next month to assist the hospital.
Organised a vaccination drive for all Aranyani employees (just over 150) and their spouses.
Retaining all its craftsmen, without pay cuts. The craftsmen are given medical insurance, and are all supplied with vegetables and produce of the Aranyani orchards free of cost.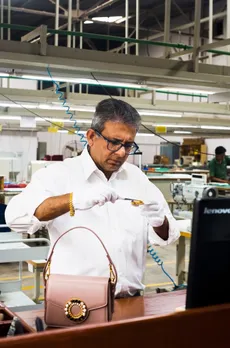 One per cent of turnover goes to the Aranyani Educational and Vocational Trust which is currently sponsoring education for three children. Plans are to take up 18 more children in the current year 2021.
Baise Gaba, a brand based out of Jaipur, Rajasthan, has partnered with Jaipur Vatika Hospital to provide PPE kits and oxygen cylinders for free to all BPL (below poverty line) patients.
There was a 15 per cent discount across their website the first week of May to generate resources for the newly constructed private hospital with 50 Covid patient beds.
Bengaluru based skincare Company, Cinnamon Soul is pledging 50 per cent of their entire sales in the month of May towards covid relief organisations working on the ground.
Mumbai based jewellery designer Falguni Mehta will be giving a percentage of the orders the company gets on the festival of Akshay Trithiya and two weeks post that, to the covid relief efforts organised by the Rotary Club of Mumbai Queens Necklace.
Mumbai based skincare brand, Hibiscus Monkey recently completed round one of fundraising with its consumers. It raised Rs1,35,000 from its consumers in three days, and it matched Rs50,000, giving Hemkunt Foundation a donation of Rs1,85,000 to amplify the work they are doing around getting patients who cannot find hospitals beds, access to oxygen cylinders etc. 
The company is now using its Instagram page with over 21,000 followers to drive awareness regarding covid 19 relief resources from verified organizations for donations, to telemedicine consultations, and counsellors for children in distress. It is also partnering with a doctor (also a consumer of Hibiscus Monkey) to answer commonly asked questions about covid-19, to prevent misinformation from spreading.
Last year, HM raised funds to provide disposable sanitary pads for women who were coupled up in small chawls with inadequate bathroom facilities that were now being shared by men throughout the day, who would otherwise be away at work during the day.
Hivado, a Bengaluru based home-grown luxury skincare brand for men, donated 50 per cent of their sales proceeds on May 3rd and May 4th towards COVID relief. The aim is to donate Rs1,00,000 to the Sewa International Organization.
House of Three, a sustainable high fashion label out of Bengaluru, is pledging 100 per cent of their entire sales in the month of May towards covid relief organisations, ACT Grants, Doctors for You and Hasiru Dala.
Lucknow based artisanal perfumery, Naso Profumi is donating 50 per cent of all its sales for the month of May to support the acid attack survivors under the care of Make Luv not Scars, and MCKS Food for the Hungry, an organisation that supports daily wage workers by providing them meals.
Additionally, 50 per cent proceeds from May will go to Hemkunt foundation.
Nourish Organics, a Mumbai based clean food company, has tied up with MCKS Food for the Hungry, and Spread a Smile India. MCKS Food feeds daily wage workers and the homeless, while Spread a Smile India feeds underprivileged children and families living on the streets of New Delhi .
The company closed down regular production for three days to produce a nutritious granola made using nutritious nuts, seeds and dry fruits for the most underprivileged. A total of 995 kg of healthy and yummy granola was distributed, i.e. 6,500 pouches of 150g each, and 120 family-size pouches of 500g each.
Artist Shilo Shiv Suleman is launching three limited edition pieces of art and donating 100 per cent of profits to Mission Oxygen India, Give India and Mercy Mission.
Banaras based Tilfi in association with Give India is running a fundraiser to provide crucial assistance to Banaras and its neighbouring villages. Even as the brand continues to support their artisans and safeguard the textile heritage, they hope to provide urgent assistance to the larger local community devastated by the pandemic. (Donation link - https://fundraisers.giveindia.org/fundraisers/varanasi-needs-us-all-join-hands-in-our-fight-against-covid)
The brand is also running a campaign #ToKashiwithLove wherein Tilfi will pledge 15 per cent of all its sales proceeds (for the next 15days) towards the fight against Covid-19 in Banaras, in its neighboring districts and in the remote villages of rural Eastern Uttar Pradesh.
Vanity Wagon, a clean beauty online marketplace, has associated with Hemkunt Foundation and contributes 1 per cent of every order towards Covid relief in India. The drive will run for the next few months.