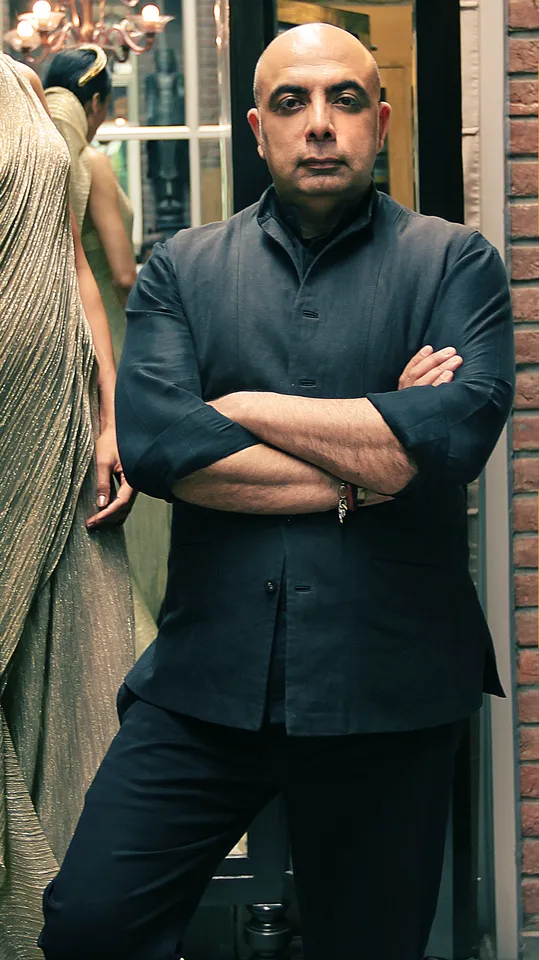 Close on the heels of announcing their acquisition of a 51 per cent stake in one of India's top fashion designers, Sabyasachi Mukherjee, the Mumbai based Rs8,788 crore Aditya Birla Fashion Retail Ltd. (ABFRL) has now acquired 33.5 per cent stake in ace designer Tarun Tahiliani's existing luxury couture business. ABFRL has also announced a strategic partnership with Tahiliani to form a new entity that will soon launch a contemporary men's ethnic wear brand. "The ethnic wear segment is a large and growing market with a significant opportunity to build scale. This partnership is in line with our stated strategy to craft a portfolio of brands that address the entire gamut of ethnic wear segments: value, premium and luxury," says Ashish Dikshit, MD, ABFRL.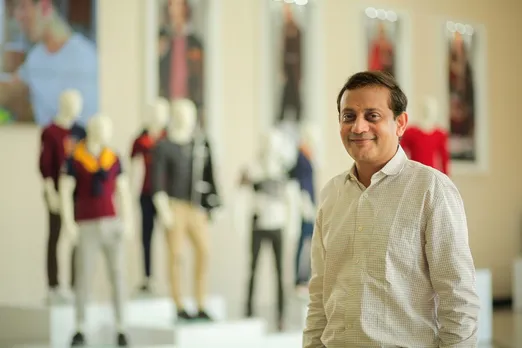 The new brand will operate in the premium occasion wear segment, and will offer the entire range of sophisticated celebration wear for men at accessible price points. The new brand aims to build a Rs500 crore business in the next five years with more than 250 stores across the country. The brand will launch the first set of retail stores by September 2021. ABFRL will hold 80 per cent stake in the new entity, and the remaining 20 per cent will be with Tahiliani. As part of the deal, ABFRL has the option to increase it's 33.5 per cent stake in Tahilian's luxury couture business to 51 per cent in the next few years. "The combined expertise of Tarun Tahiliani and ABFRL will enable the new brand to make a strong impact in the market. The existing couture brand will continue to benefit from the fast-growing luxury segment of the market," adds Dikshit.
Last year, the Tarun Tahiliani label celebrated 25 years. "The next big leap for the brand was to take our craftsmanship and expertise and offer it to a larger Indian market that knows and values quality and is actively seeking it.  I was clear that we needed a partner who could not just help us with this scale, but also have the same dedication to quality and the customer. And that could only have been the Aditya Birla Group," says Tarun Tahiliani, founder & CEO, Tarun Tahiliani Brand. "I am excited and look forward to this unique opportunity of taking our signature India Modern aesthetic to a broader consumer base across the country. The Tarun Tahiliani brand will continue to be the studio doing couture and occasion wear, building on its experience and success," he adds.
According to analysts on the Street, there has been a considerable improvement in ABFRL's structure with a wider spread of products with a focus on the ethnic wear segment. The ethnic wear segment though large, is quite complex. The intricate embroidery work is what makes it complex. Overall, sarees comprised 51 per cent of the ethnic wear market, with salwaar kameez accounting for 46 per cent, and Indo-western wear and kurtis comprising the remaining 3 per cent. According to analysts, this trend is changing with Indo-western wear and kurtis gaining market share. It is these fashion designers who can capture these market trends faster than other smaller players, and cater to the market accordingly.  
Over the past 12 months, ABFRL has acquired four designer brands. According to analysts, this is definitely a long term story as the Aditya Birla group wouldn't do such plays without a lot of thought and planning going into it. So if one looks at the company's ethnic wear play, it is like walking into a store. When you walk into a store for ethnic wear, one looks for something for the whole family - women's wear, men's wear, children's wear and accessories. ABFRL seems to have covered most of these segments with its acquisitions, except children's wear.
Till now the ABFRL portfolio comprised brands such as Louis Philippe, Van Heusen, Allen Solly and Peter England. Pantaloons has established itself as one of India's largest value retail brands. Van Heusen has established itself as an innovative and fashionable innerwear, athleisure and active wear brand.  The company made its foray in branded ethnic wear through investments in Jaypore and Shantanu & Nikhil and the recently announced partnership with Sabyasachi. Having nurtured brands at home as well as globally, the company is sure to work well with the designers.