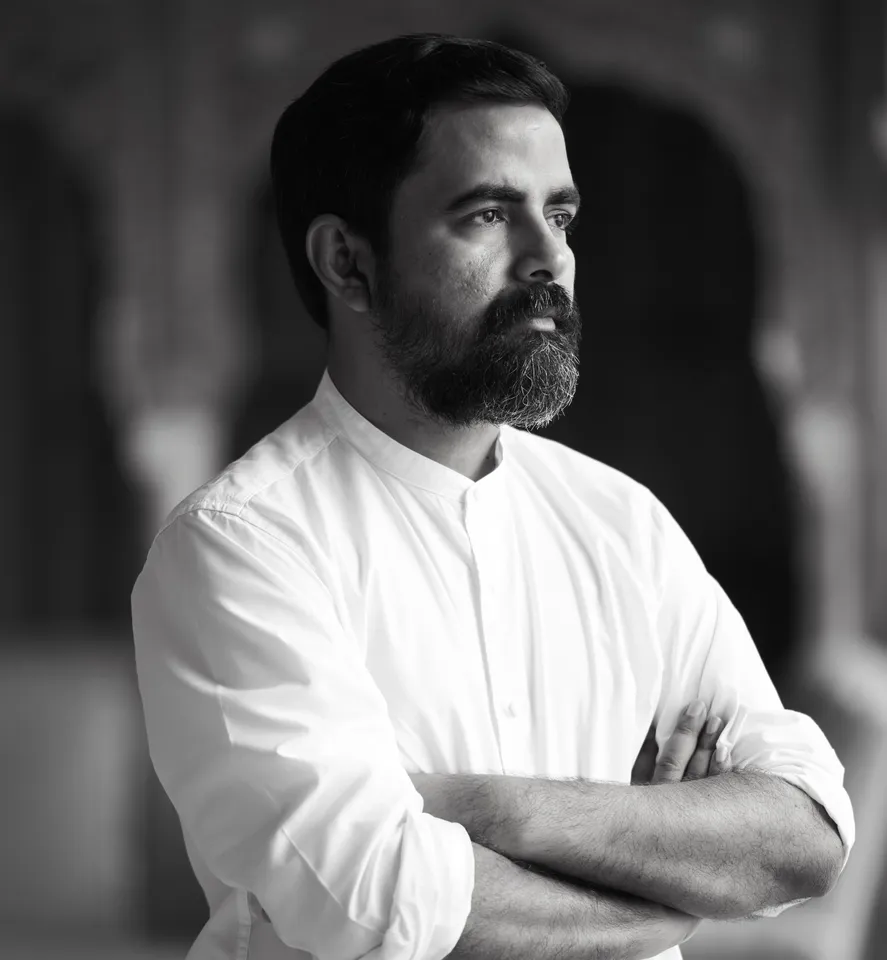 Recently, the Aditya Birla group company, Aditya Birla Fashion Retail Ltd. ABFRL) announced its acquisition of a 51 per cent stake in one of India's top fashion designers', Sabyasachi Mukherjee's brand, Sabyasachi. Well, this is not the fashion lifestyle company's first association with a prominent Indian fashion designer. In 2019, the company acquired a 51 per cent stake in designers Shantanu and Nikhil's company, Finesse Design International. No doubt this latest acquisition will add significant weight to ABFRL's growing ethnic wear portfolio. However, is associating with big pocket corporate houses the way forward for Indian fashion designers?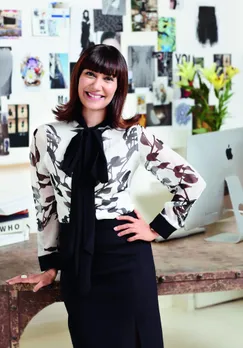 "I hope so," says Nonita Kalra, former editor, Harper's Bazaar India. A big proponent of corporatising Indian fashion, "One of the things I have said since the first fashion week I went to is why are business houses not tying up with designers? They have the production, financial skill set, the marketing reach, and the distribution access, why have they not worked with our designers?" she asks. Designer Shantanu Mehra agrees with her. "Corporatisation of Indian fashion has been long overdue considering the heritage and modernity attached to India's duality," he says.
For ABFRL, the idea is to create a space for itself in the Indian ethnic wear market. Its partnership with Sabyasachi will accelerate the company's strategy to capture a large share of ethnic wear market through a comprehensive and attractive portfolio of brands, across key consumer segments, usage occasions and geographies. The company expects to build a large ethnic wear business over next few years to complement its strong and diverse portfolio in the western wear segment of the Indian apparel market. "We believe that over the next few years, ethnic wear is going to be an increasingly important category. The Sabyasachi brand, through its emphasis on excellence in design and craftsmanship has set new benchmarks and captivated the imagination of the sophisticated global Indian consumer. We see a 'Made in India' global brand like Sabyasachi occupying the pinnacle of our ethnic wear portfolio," says Ashish Dikshit, MD, ABFRL, in a press release.
For Sabyasachi, this association is important. The brand has emerged as one of the most influential cultural voices in the country. Today, with a solid footing in the domestic retail landscape, with several major global collaborations, and international flagships opening soon, Sabyasachi continues on its path to becoming the first global luxury house out of India. "Over the course of the last couple of years, as my brand evolved and matured, I began searching for the right partner in order to ensure continuity and long-term sustainable growth. Aligned in our vision, and committed to excellence, we will work together to grow a truly global luxury brand out of India," says Sabyasachi Mukherjee, CEO and founder, Sabyasachi brand.
According to Kalra, Sabyasachi's decision to go with ABFRL is a smart one. "Sabya very bluntly tells you 'yes I am a designer, but I am a businessman first.' I don't know why we treat that as a negative. Just because you are a creative doesn't mean you shouldn't worry about your business. Your business will survive if you worry about it," she says.
In the west, large corporates have been working with fashion designers for some time now. What luxury houses like LVMH Moet Hennessey and Tapestry do is they buy a brand and nurture it like a small business. On the fast fashion side, retailer H&M started its association with fashion designers way back in 2004, when it first collaborated with late designer Karl Lagerfeld. Since then the company has had associations with around 12 designers. "Large corporations have tied up with designers and brands to get the spillover effect, to create a larger community, to continue the conversation. Why did it take us so long, it confounds me," says Kalra. 
It is important to note that this association between Indian fashion designers and an Indian corporate house is taking place 20 years after the first such association, albeit in a different form. The first time that an Indian corporate house and Indian fashion designers came together was in 2001 when Mumbai based apparel manufacturer, Raymond Ltd., set up group company, Be:. The idea behind Be: was to provide Indian fashion designers an outlet where fashion could be made easily accessible to the larger public. Be: worked with designers and gave them a retail format. According to designer Rajesh Pratap Singh, who was one of the designers brought on board by Be:, "the concept made sense for the designers because it was a retail opportunity when there were barely any retail opportunities for the designers at that time," he says. According to Kalra, one of the things we have never understood in India is the need for couture, diffusion and pret. Be: was trying to create a high street for Indian fashion brands, a very smart decision at that time.
When Be: entered the market, the fashion designer market was very nascent at that time hence it was an idea ahead of its time. What the Aditya Birla group is doing today is 20 years down the line, and in a more mature market environment. The model that the ABFRL has followed is one where they own 51 per cent stake in the designer's company, and the day to day management rests with the designer. That's how it should be.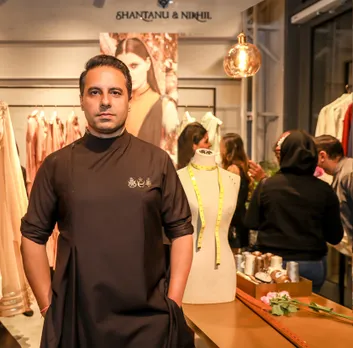 During the years in between Be: and the recent acquisitions by ABFRL, there hasn't been any significant corporatisation with designer wear because, if you look at it from the apparel industry side, there are very few strong players. Raymond, ABFRL and Arvind Mills are the groups which could partner an Indian fashion designer. Then there are brands such as W, Biba, Fab India in the ethnic wear space, but at a lower price point. While these companies may have a line or two with a fashion designer, they won't have any equity stake. "So this is probably the first time that a corporate has gone out and taken a major equity stake in a fashion designer brand," says Anirudhha Deshmukh, ex-president at Raymond who was heading Be:, and independent consultant.
In India, there have been other associations of fashion designers with corporate houses as well. Way back in 2013, designer Narendra Kumar Ahmed was appointed by Amazon India as creative director. More recently, in June 2020, design label, Satya Paul, appointed fashion designer Rajesh Pratap Singh as the creative director for its brand. When Reliance Brands took over the Satya Paul brand, the company reached out to Singh to take over as the brand's creative head. "I thought it was a good opportunity for me to make Satya Paul more contemporary," he says.
For a fashion designer to want to work with a corporate house, it is all about seeing the possibilities, and what the designer's objectives and aspirations are. According to Deshmukh, some designers are very protective about their identity and what a corporate can do if it comes in. "They would prefer to be small, or fully in control of what they do, rather than being told we need to go this way or that way. It depends on whether they want full control of manufacturing or anything," he says.
At Shantanu & Nikhil, the convergence with ABFRL in 2019, steered innovation and accelerated growth within the brand. Underpinned by a long-term vision, ABFRL's joint venture with Maison Shantanu & Nikhil is purely strategic in nature. For the duo, corporatisation has brought with it a safety net of sorts that has allowed their brand to push the envelope, and be more extravagant and creative than ever. "While corporatization for us brought with it new amazement and excitement, the strategic partnership gave us access to ABFRL's magnificent bouquet of supply-chain intelligence, technology transfer, corporate governance and retail growth," says Shantanu Mehra, CEO and co-founder, Shantanu & Nikhil and S&N by Shantanu and Nikhil.
Even in the times of a pandemic the brand launched its bridge-to-luxury celebration wear brand S&N (a ready-to-wear version of Shantanu & Nikhil signature aesthetics). Today the brand has three stores across New Delhi, and a fully functional e-commerce website in place. "As a brand we have strongly felt that in order to be a global player it is imperative that we move away from an organic way of growing our business to a more robust corporatised eco-system where creativity truly meets commerce," says Shantanu.
For Singh, it was about working in a more organised environment, and with different product categories. "It's an area where I can really contribute. I love to experiment with different things - different product categories, materials, so this is one of those things. What is important is that I see a future for this brand. The possibility of contribution here is more, so I will be able to make something out of it," says Singh. "And Reliance Brands Ltd. is involved, so I know I will be able to contribute, and me and the team will be able to do something with it," he adds.
Besides corporate participation, the other option would be for an infusion of funds from a venture capital. There is a difference in the way a venture capitalist would look at corporatization, than how a strategic partner would view it. According to Kalra, "The problem with a lot of these angel investors is that they are not people from clothing. They come from finance. That's my problem with a lot of retail, digital retail, it's a finance guy trying to tell me how people feel about clothes," she says.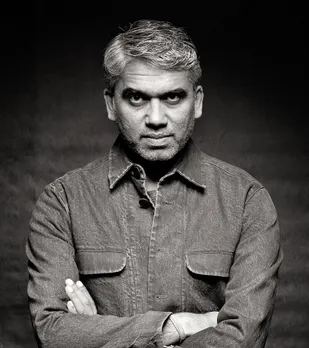 Now with the market maturing, there are more possibilities for the designers. "Designers are seeing the point in becoming more professional, more organised. Corporates are also seeing the opportunities and commercial reasons to be involved with designers, so it works for both of them," says Singh.
As for ABFRL, having acquired two designers over the last two years, there must be a larger game plan in the lifestyle and apparel segment for the company. What is happening now is that unless you are strongly present in the e-commerce sector, just physical retail is becoming difficult for the lifestyle category. Last year, Flipkart acquired a 7.8 per cent stake in ABFRL for Rs1,500 crore. Flipkart includes Myntra. And Myntra is the strongest vertical in the fashion segment today. "This association with Flipkart gives them that leeway and I'm sure it will be a preferred brand for their brands, including the acquired brands," says Deshmukh.
For now, industry watchers are happy that it is somebody like an Aditya Birla group that has taken on two of the big Indian fashion designers. Having nurtured brands at home as well as globally, they are sure to work well with the designers.