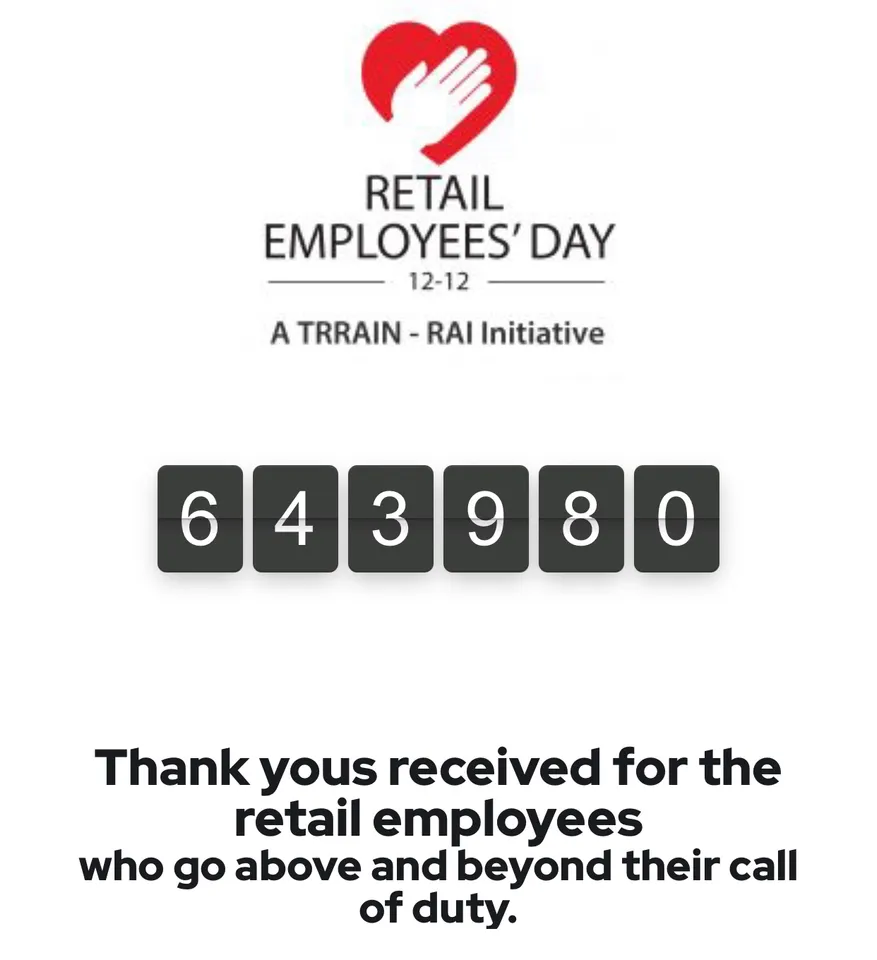 So how did you get by this pandemic? Were you able to get all your essentials? Did your neighbourhood store deliver what you required? If you got by, and were able to get what you required from the retail stores you frequent, it's time to acknowledge the effort that has gone towards getting your goods delivered to you, or to making your shopping experience hassle-free. A simple `Thank you' to the retail employees is more relevant this year.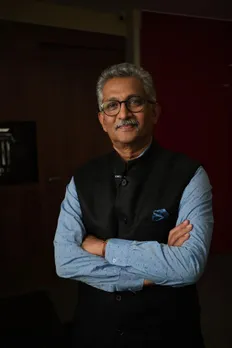 This year has been like no other. "If the year 2020 has taught us one thing, it is gratitude, especially towards frontline retail employees and retailers who provided us essentials in a time of need, all while risking their own health," says BS Nagesh, founder, TRRAIN. So this Retail Employees' Day (RED), with the #KhulKeBoloThankYou campaign Mumbai based TRRAIN (Trust for Retailers and Retail Associates of India), along with the Retail Association of India (RAI) created one of the largest thank you movements to salute these frontline retail workers.
An advertising campaign was conceptualized this year by Mumbai based advertising firm Contract India. With an aim to thank the retail associates for their relentless service all through the year despite the global pandemic, the thought-provoking campaign's aim was to spread awareness about the retail workers' role and contribution in our lives. The 360-degree campaign launched with a digital film showcases people from all walks of life exchanging dialogue with their amiable retail associate/employee. Through a series of montages, we see various relatable instances of our interactions with our friendly kiranawala, delivery man, retail associate, and so on, assisting us with our requirements and always being a reliable source. Be it an urgent delivery request, or an item tailored to your tastes, the film beautifully encapsulates their consistent services to us, even in such trying times. The film encourages you to add two words to your shopping list - 'Thank You.' "Retail employees hear thousands of requests, demands and pleas from customers every year; and it is amazing how they yet manage to cater to each and every one of these, with amazing consistency and a ready smile," says Rohit Srivastava, chief strategy officer, Contract India. "It is this simple thought that anchors our creative campaign for RED 2020. This year, of course, they have been outstanding frontline warriors too, responding to customer needs and calls, and delivering to millions of doorsteps in the face of personal risk and an infrastructure quite under-prepared for a pandemic of this scale," he adds.
What is Retail Employee Day? Well, it is one day that has been dedicated to the backbone of the retail industry - the retail employees. Acknowledging the efforts of the retail employees is the main reason TRRAIN and RAI started this initiative. Retail in Indian employs more than 46 million people. The significance of shop floor employees among retail employees is undeniable as they are essentially the 'face' of the business as they hold the relationship with the customer. The effective engagement of these employees is a fundamental part of successful workforce management. This initiative, which began as a small celebration with 20 retailers in 2011 in India has now grown to millions of retail employees celebrating across five countries - India, Turkey, UAE, Philippines and Bangladesh. It has been celebrated on the 12th of December every year for the past decade.
With the pandemic hitting the revenues of the industry and stores closing across the country for a substantial period of time, retail has faced hard times. Notwithstanding, some retail employees have taken the risk of working even during the peak pandemic to ensure that essential needs of customers were met. The pandemic has brought forth the capability of retailers and retail employees to selflessly serve consumers. In fact during the lockdown, retailers overcame many challenges with persistent efforts of their employees to ensure supply, storage, retail and delivery of essential products while risking their lives to ensure consumer needs for food and essentials were met.
According to Biju Kurien, chairman, RAI, "When the whole of India was locked down, our retail employees braved transport, health and family pressures to ensure that stores were kept open. And consumers got a chance to stock up their pantries and keep their kitchens running. We now have a chance to thank our frontline retail employees, for the difference they made to us, during Covid lockdown and beyond."
This movement by TRRAIN and RAI is a step towards empowering the frontline retail fraternity. Over the years, the Retail Employees' Day has garnered a lot of support from over 1,000 brands in India, including companies such as Shopper's Stop, Reliance Trends, Future Group, Arvind Fashion, to mention a few, along with over 100 malls and 8.5 lakh small and medium enterprises. Making employees feel valued and striving to build genuine relationships with them can help create loyalty, boost performance and nurture positive attitude.