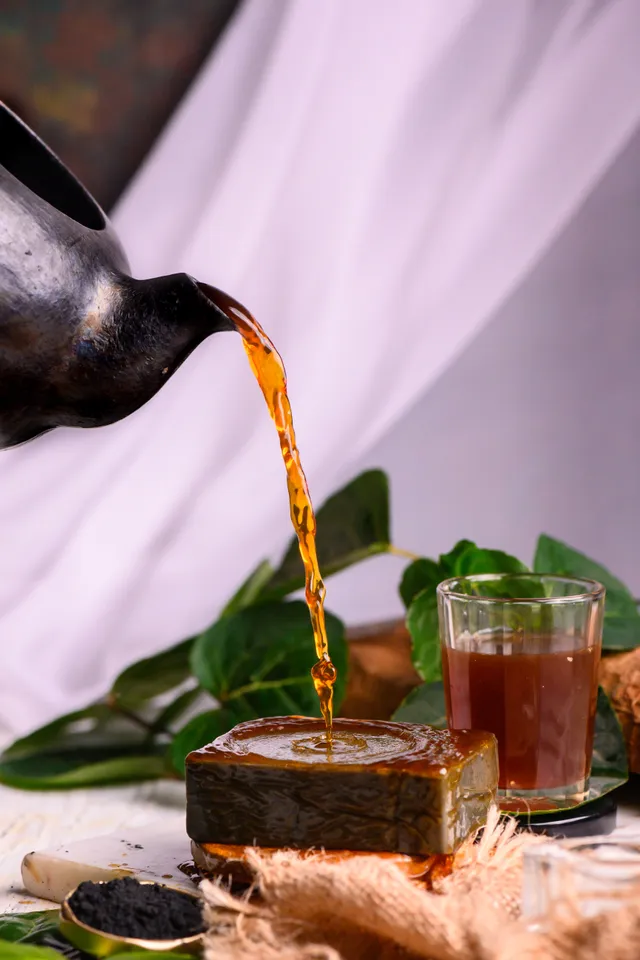 When Coimbatore based couple, Pritesh and Megha Asher started looking around for some natural-based skin care products, the majority of the products they found in the market had some percentage of chemicals in them. So starting their own safe manufacturing unit was the next best thing to do. Today, five years later, Juicy Chemistry is an Rs30 crore company. It is an online direct to consumer player in the skincare segment with 1,50,000 registered users on their website. Plans are to reach the Rs100 crore mark in the next three years.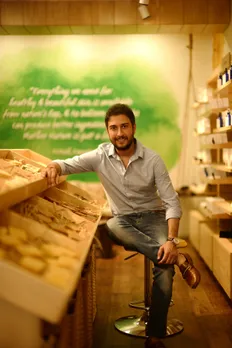 Megha Asher was always on the lookout for some natural alternatives to chemical-based skin care products. She had tried everything that was available in the market - from the peels to the pHAs, the dermatologist recommended products and some off-the-shelf products, but she didn't find the products efficacious enough as the results didn't last a long enough time. During a shopping trip, when the couple went to a store and picked up a product that claimed to be organic, was an eye opener. While the front label read "coconut and hibiscus," on turning the bottle Pritesh found that there were sulphates, parabens, colours "and a lot of other petrochemicals that we use in our petrochemical manufacturing units," he says. On recognising a few ingredients, he told Megha that although this product was deemed to be natural, it had everything in it that was coming from a petrochemical base. `Natural' as a word, was being used very loosely.
Over the last five years, there has been tremendous growth in the Indian skincare market, owing in part to the proliferation of international chemically driven brands by larger beauty portals. However, India is almost four - five years behind the western curve of beauty. Just as there was a tide of increase in popularity of smaller, yet powerful homegrown brands in Europe and USA about five years back, India is now seeing that wave. According to Vanity Wagon's Naina Ruhail, the Indian woman today has become more accepting towards such Indian brands, and that's what is pushing such brands to enter the market. "What's promising is the remarkable increase in customer awareness of clean beauty and their willingness to try not-so-large clean Indian beauty brands. This is just the start of a transition and I am sure in the next couple of years, skincare will be ruled by cleaner and toxin free products," she says.
What was happening in the skincare segment was that 'natural' was thought of as a feel good product, but it lacked efficacy. So what could be the alternative? Initially the idea was to start something for their personal use and to understand if it was possible to make basic skincare products which are nutrient rich and of natural origin. As the couple would be making their own products, they would be aware of what was going into them. That was the idea of the company the Ashers envisioned in 2014-15. That was the start of Juicy Chemistry (JC).
Today, what started with a capital of Rs5,000, and operations in a makeshift 10' x 10' kitchen, has grown to a total office area of 8,500 ft², out of which 5,000 ft² is dedicated towards the production and manufacturing facility to manufacture 100,000 pieces a month. The company's extensive product range includes face washes, shampoos, oils, soaps, lip balms, creams, deodorants, cold pressed oils, etc.
JC is predominantly a direct-to-consumer online business with 1,50,000 registered users on its website. Customers are predominantly from tier 1 and tier 2 cities, with Chennai, Bengaluru, Mumbai, Delhi and Kolkata being the top five cities. In 2017 the company moved into its first and flagship showroom in Coimbatore. Plans were to open a second store in Chennai. However, the Covid lockdown in March 2020 put a halt to these plans.
Besides the company website, the brand is also available on online beauty portals such as Nykaa, Vanity Wagon and Sublime Life. According to Vanity Wagon's Ruhail, JC is one of the site's top brands. "It's one of our top brands, owing to the great effort put by the Juicy Chemistry team in producing consistently high performing products. They have maintained their high standards throughout their journey which is highly valued by their users," she says.
JC is an organic certified skincare brand with an Ecocert certification in India. So everything from soil to shelf has a clear traceability of where the material came from, how it is manufactured and what material was used in the packaging. The Ecocert certification is awarded to a product after taking into consideration all aspects of the process which was implied to create it, right from sourcing, production, packaging, labelling and the communication on the box for the customer. Other companies such as Kama Ayurveda, Forest Essentials, Himalaya, Organic India, Godrej, to mention a few, also have cosmetic products with an Ecocert certification.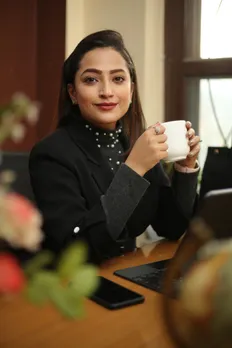 Pritesh's family business was manufacturing industrial automotive lubricants. After completing his Business Administration degree in Australia, Pritesh returned to join his father in the family's industrial automotive lubricants business. Having run the business for eight years after his father, he learnt much about formulations and techniques in the manufacturing of industrial auto lubricants. This is where he picked up the nitty-gritties of formulation as well.
One of Pritesh's findings in his research for JC, was that water is a major ingredient in every skincare product on the commercial shelf. This is for two reasons: One, it is cheap. Second, it requires at least 70 per cent water content in the formulation for the emulsification. Emulsification is basically oils and water coming together to form a creamy consistency in the presence of an emulsifying agent. One of the reasons there is a higher percentage of water in skincare products is because of the emulsion skincare companies wanted to achieve. Predominantly, the idea is for the cream to feel light. Hence, Pritesh started to formulate the products at his company without water.
According to Pritesh, as JC doesn't rely on chemicals, it is dependent on the quality of ingredients used in its products. So JC sources directly from the farmers. The company works with over 100 - 150 farmers from across the country on an annual contract, advises them and helps them to go completely organic. Ingredients are sourced from where they are available best in their natural habitat. For example, the company works with farmers at the Rajasthan and Gujarat border where aloe vera hibiscus, neem and turmeric are grown. Good quality turmeric is also available in the South India. Rosehip, for example grows freely in the hilly regions of India.
In the initial stages, products were tried out at Megha's clothing store, which she had at the time in Coimbatore. Customers would pick up a tub of either a basic body butter, or a soap on their way out. The feedback was that though it didn't feel like a commercial product, the results were phenomenal. This was the company's first proof of concept.
Marketing the product in a town like Coimbatore had its limitations. Five years ago, the concept of exhibitions had just picked up here. So the company would participate at exhibitions / trade shows in Coimbatore, and nearby towns such as Tirupur, Salem, and Erode. Gaining confidence in their products, they started participating in bigger shows in Cochin and Chennai. "Chennai was our big market," says Pritesh. From here, the brand got added traction online as the influencer community picked it up. Some of the initial bloggers and influencers the company worked with include Akriti Sachdev from Mesmerise Makeup, Debashree Banargee, Shreya Jain, Santoshi Shetty and Ankita Shrivastav from Corallista. Over the last two years, most of the advertising is done on social media channels. Influencers and bloggers are a part of the marketing budget.
When the lockdown came in March 2020, everyone was caught unawares. Since then, there was a gradual slowdown in the business. What really affected the business was that though they were able to manufacture their products at that point in time, there were last mile delivery issues. Besides, the supply of goods, a shift in consumer demand and supply chain issues both, to and from the company were also affected. The lockdown also brought a shortage of labour, both skilled and unskilled. With most of the immigrant labour force away for their annual leave, they were unable to resume work because of the lockdown in place. So the company had to work with about 20-25 per cent of the workforce. "We lost a good two months of business at this point in time. People were so unwilling to invest in consumer goods where it was not an absolutely necessary purchase. That was a scare we had for 10-15 days," says Pritesh.
When people realized that the pandemic wasn't going away anytime soon, the company adapted quickly to online operations. While orders were accepted, it was made clear to the customers that delivery would be honoured as soon as the lockdown was lifted. Interestingly, post opening, "there was a 150 per cent jump in business in the first month, compared to a normal month pre-covid. In June we saw a 325 per cent jump," says Pritesh. Obviously, people had the time to invest in skincare.
Having weighed in on the pros and cons of venture capital funding, the company has raised a series with high networth investor, Amit Nanavaty, a senior director with Raj Petro Specialities Pvt. Ltd., a Brenntag group company. In the next series, plans are to go with a strategic investor. Incoming investments have helped increase marketing spend.
Moving ahead, JC will continue its direct-to-consumer, online-first brand strategy for the near future. The export market has significantly picked up in the last few months and the company is looking to get at least 20 per cent of its net revenues from the export market. Energies are also focused on new customer acquisitions, and listing on more online platforms to get visibility and traction. Plans are to expand the manufacturing facility by another 10,000 ft² in the next few months. "We are on track to reach Rs100 crore in the next three years," says Pritesh. As JC continues to grow at this fast pace, hope they can keep up with it.