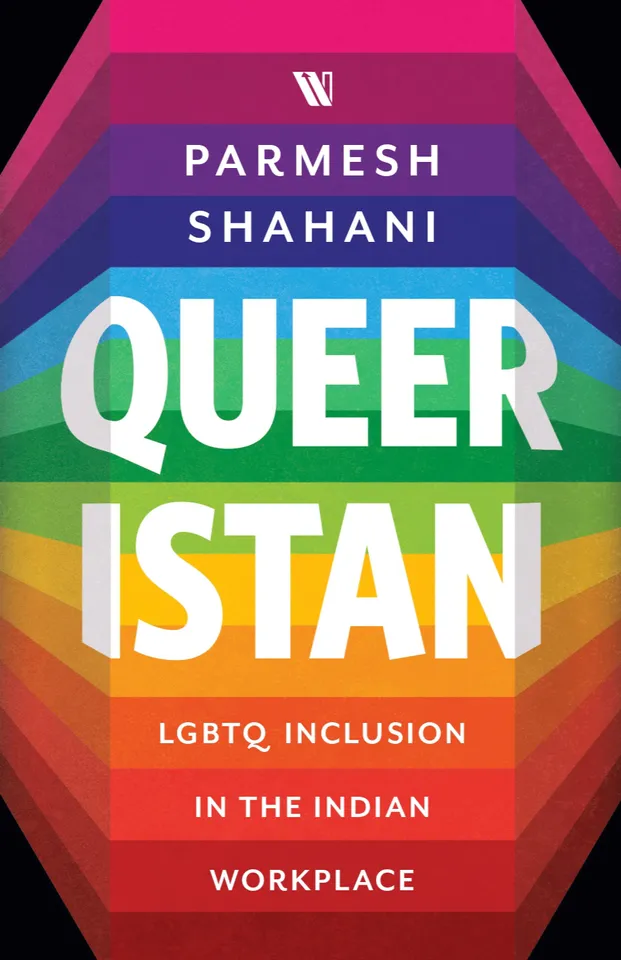 I know gay people. I have a very good friend who is gay. I also have a relative who is gay. That's all I know about gay people. That they are gay. Honestly, I have never before felt inclined to know more about the LGBTQ community. That's the truth. That is why I picked up Parmesh Shahani's new book Queeristan.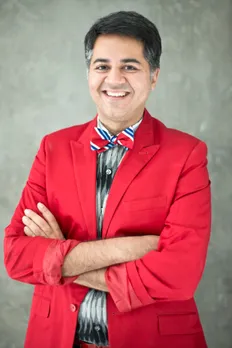 Books on the Indian LGBTQ community have been few and far between over the years. While most books have been about the social aspects of being an LGBTQ person in India, or relationships between them, not much has been written about how work life issues affect them. The reading down of Section 377 by the Supreme Court of India in 2018 led to a fundamental shift in the rights of India's LGBTQ citizens. This necessitated policy changes across the board, including the world of Indian business.
Written by Parmesh Shahani, vice president, Godrej Industries Ltd., Queeristan, is a path-breaking and genre-defying book. The book draws from his decade-long journey in the corporate world as an out and proud gay man, and makes a convincing case for LGBTQ inclusion. In fact, the idea was to write about inclusion in Indian corporates, and he has interspersed the book with his own experiences to make it a more relatable and interesting read. The book is a step-by-step guide to reshaping office culture in India.
Shahani spent much of his growing up years between Bombay, Muscat and Bahrain. Just before leaving to do a Masters in Comparative Media Studies at the Massachusetts Institute of Technology (MIT), Shahani stumbled upon Gay Bombay, an online community formed in 1998. Eventually, he spent his time at MIT writing his thesis on this community. The thesis then became the book Gay Bombay: Globalization, Love and (Be)Longing in contemporary India (published by Sage Publications in 2008 and revised in 2020).
In Queeristan, Shahani talks about being gay in India. In fact, he explains queerness in the most natural way. He talks about the legal terms used, to what it means to be LGBTQ. Most importantly he talks about how some corporates have made the effort to be inclusive of the LGBTQ community. It is not all corporate inclusivity. Shahani has also shared intimate stories of love and family. The book also explains what homosexuality is, how important it is to understand it and how it is accepted in the Indian family and Indian society. It is an enlightening read and surely broadens the mind.
Having spent the last decade at Godrej Industries Ltd., Shahani talks about the group's efforts towards being a LGBTQ-friendly workplace, including announcing a Godrej Gender Affirmation Policy. "The success and adoption of the manifesto made me realise the importance of coalition building. I then decided, after taking Nisa's advice, that while I would continue pushing for change within Godrej, I would also use some of my time to help other companies on their inclusion journey. The outcome is this book," says Shahani in the book. He has also effectively used FICCI and CII to spread the message.
Shahani talks to inclusion champions and business leaders about how they worked towards change. He traces the benefits reaped by industry giants like Godrej, Tata Steel, IBM, Wipro, Coca Cola, KPMG, the Lalit group of hotels and many others who have tapped into the power of diversity. He also shares the stories of employees whose lives were revolutionised by LGBTQ-friendly workspaces.
Overall, the book becomes an expansive reference book of history, literature, cinema, movements, institutions and icons of the LGBTQ community, and drives home a singular point - in diversity and inclusion lies the promise of an equitable and profitable future, for companies, their employees and the society at large. Queeristan is one of the more interesting and easy business books to read. This book, or books like this one, should be read by not by those who know someone within the LGBTQ community, but also by anyone keen to experience diversity and empathise with the spectrum of humanity.