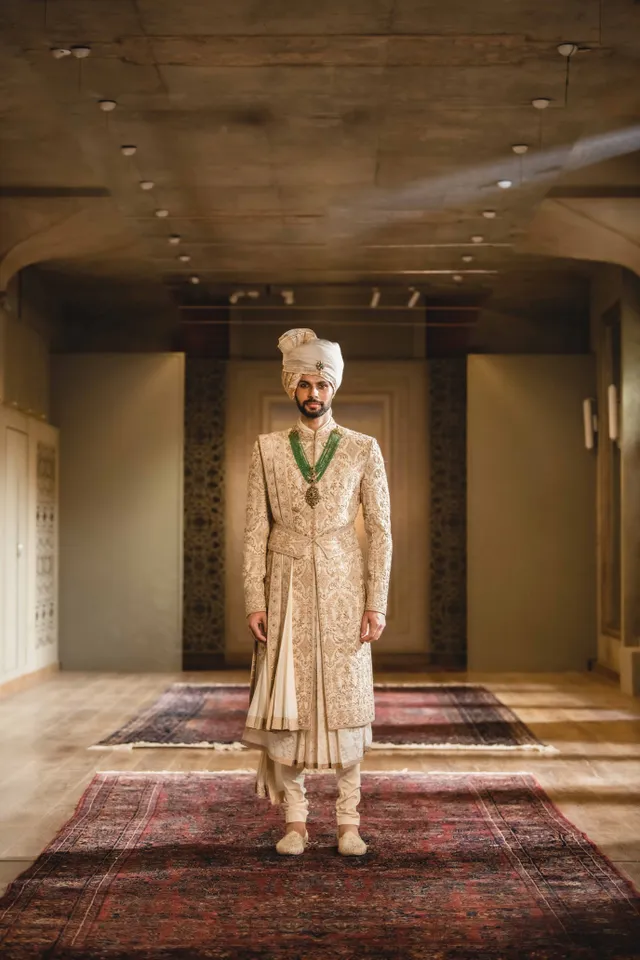 A fashion show is an event put up by a fashion designer to showcase his or her upcoming line of clothing for the new season. An event that has been taking up every quarter of the calendar year, has now left with a void once the corona virus pandemic struck. Just as everyone is working around ways to remain relevant, the fashion industry is doing so too. After months in quarantine, European and British fashion designers returned with digital fashion shows. At home, New Delhi based fashion designer Tarun Tahiliani pulled off a coup of sorts by showcasing his Autumn-Winter 2020 collection titled 'Pieces of You' with a digital fashion show.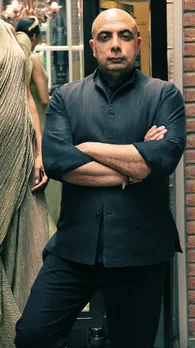 According to fashion designer Tarun Tahiliani (TT), there have been many instances where he has witnessed the rise of the digital era and realised the need to be one with it. However, its true strength was experienced during this lockdown. So from July 1, when TT first thought of having a digital fashion show, it took about two weeks to launch. "Everyone from the videographer, show director, music artists, our internal teams, etc. have pushed themselves and delivered," he says. Delivered they have – over 8,000 people logged in to view TT's show.
Few of the many things that TT has done during this time is being digitally active, building the brand's social-media presence, and redirecting the brand's efforts to e-commerce. For a bride, touching and feeling the embroidered garment, and trying it on is an essential experience of bridal shopping. The lockdown has taken this experience away. However, according to TT, they have taken this time to find better and more creative ways of offering that same experience, virtually. "Thankfully we have had years of experience in servicing clients sitting abroad, so the digital interface for consumer management was not new to us. We have also dedicated this time to introduce online consultations where the in-house experts will be personally attending the brides and grooms, and assisting them with an experience equivalent to a store walkthrough," he says.
A fashion show always requires one's dedicated efforts for days at end. However, as this time around TT was hosting a digital one, the efforts were different. The show was shot with seven models, and three cameras. The team shot through the day, with multiple changes each. There are a lot of rooms around the courtyard at Tahiliani's Gurgaon atelier, so each model was provided with her own room to maintain more than adequate social distancing. The hair and makeup teams were provided with hazmat suits, along with face shields. In order to ensure that no one come into close contact with anyone else, everybody on the shoot was given their own personal bag of refreshments that contained water, snacks etc. According to TT, "everyone sat in their own rooms like they were in a vanity van. At the given time, the hair and makeup team would go over with full precautions and do their job. Once done, the dress helper would take over and help the models get ready to come out and do their walk, which really consisted of some very basic choreography. Even when we did a few 'clustered' walks on the ramp, strict social distancing was maintained. I am happy that we were able to create a safe working environment to the best of our ability," says Tahiliani.
Tahiliani's collection 'Pieces of You' is a mixed-bag, just how this year has been. It was also a culmination of his creative vision over the last 25 years. While much of the collection was already designed before the pandemic broke in India, he started thinking about much easier styles that would be relevant to the market today - big kaftan tunics, palazzo pants with wide dolman tunics and simple long column kurta tunics. The two jackets with the tie-up were created in celebration of his 25th anniversary. "People are very cautious at the moment - as they should be - because the future of this lockdown is totally unpredictable," he says.
In terms of the bridal-wear, there has been a shift towards a lighter space. Tired of seeing brides who could not move comfortably and complained of the sheer heft of their wedding ensembles, TT moved towards a lighter ensembles. "I have long been a proponent of lightness, movement and elegance rather than some kind of monumental decoration. I also feel that if you want to make the planet more sustainable, then you must get things that you can recycle and use in different ways. Barring one or two pieces, which were more old school, the collection really fits that bill," he says.
So what now? Post a global crisis, which is still galloping, everybody has suddenly had more time to sit with themselves, more than they ever thought about, or would. Tahiliani feels this has affected a change, because everyone is going to be more low key, much more conscious, much more cognizant of re-usability and the overall importance of a planet which has to be sustained by us, because we are the ones who need it.  Similarly, "we as a brand have always believed in creating thoughtfully and encouraged different uses of the same ensemble with a strong focus on quality," he says. As for digital fashion shows, one does miss the buzz and energy of a live fashion show, but everyone gets a front row seat!