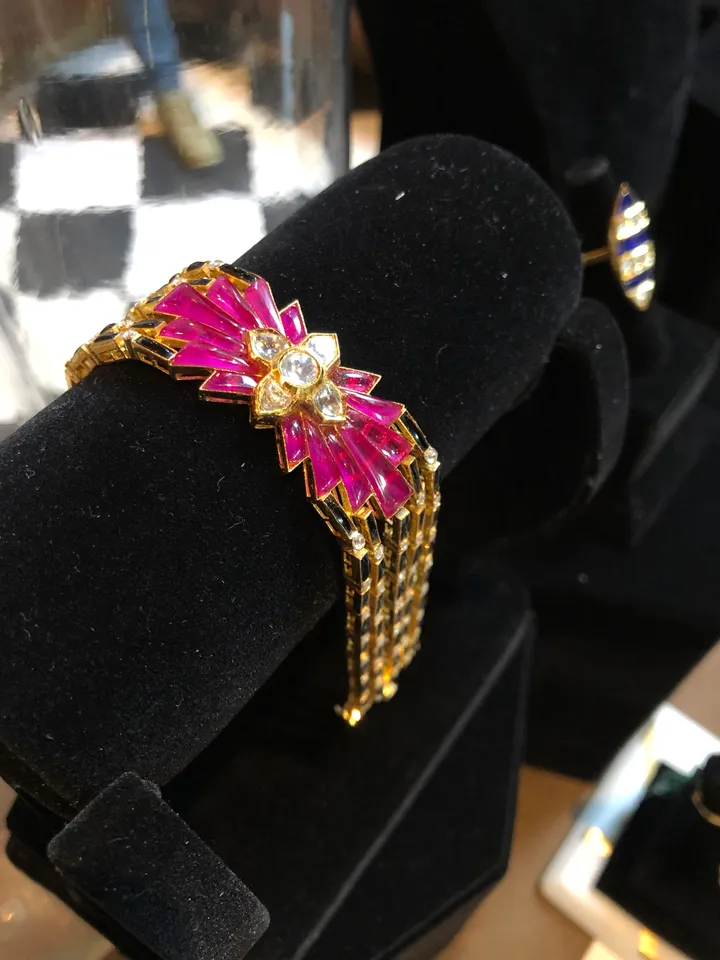 If you are a lover of traditional Indian jewellery, then
jadau
and
polk
i jewellery would be on your list. But the fact that most
jadau
jewellery is too heavy for daily wear, is a reason why most such jewellery stays in the closet waiting for an appropriate occasion to be worn at. However, you can now have your jadau daily wear pieces from the ready-to-wear collection recently launched by Jaipur based jeweller, Raniwala1881.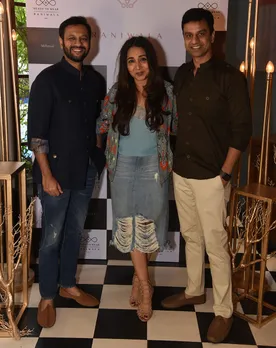 "People are receiving jadau jewellery well now, so we thought of a daily wear line," says Abhishek Raniwala.
Known for its bridal
jadau
pieces, Raniwala1881 is now entering the read-to-wear jewellery market with its first ready-to-wear line which redefines
polki
and
jadau
jewellery. Founders, Abhishek and Abhiyant Raniwala roped in luxury consultant Nisha Jhangiani to create the new line. "People are receiving
jadau
jewellery well now. So we thought that we should come up with a line which is more daily wear, where you can just wear it and go for date night or just a dinner," says Abhishek Raniwala.
Jadau
and
polki
are traditional Indian jewellery making techniques.
Jadau
jewellery is essentially Mughal in origin, and is known for its complex method (
kundan
) of setting coloured gemstones in gold.
Polki
jewellery is differentiated by the use of raw uncut stones, usually diamonds, for the setting. The setting techniques for both,
jadau
and
polki
, is the
kundan
technique, which requires skilful artisans.
Jadau
is synonymous with heavy bridal jewellery. With this ready to wear collection Raniwala is redefining
jadau
, modernising it, while still keeping it hand crafted. Priced in the range of Rs30,000 till Rs2.5 lakh, the ready-to-wear line from Raniwala1881 comprises pieces of 'everyday
jadau
', allowing the category to stay fashionably versatile outside traditional occasions and bridal functions. Raniwala 1881 and Jhangiani have created a head-turning collection, drawing inspiration from bold art deco styles, alongside traditional motifs such as the crescent moon (
chaand
), star (
tare
), peacock, lotus and paisley. The result is a true amalgamation of east and west, with an exquisite range of chic earrings, necklaces, bracelets, rings and more, in 14k gold,
jadau
, flat-cut
polki
diamonds, blue sapphires, corals and emeralds, amongst others. Initially the collection will be available at the Raniwala store in Jaipur.