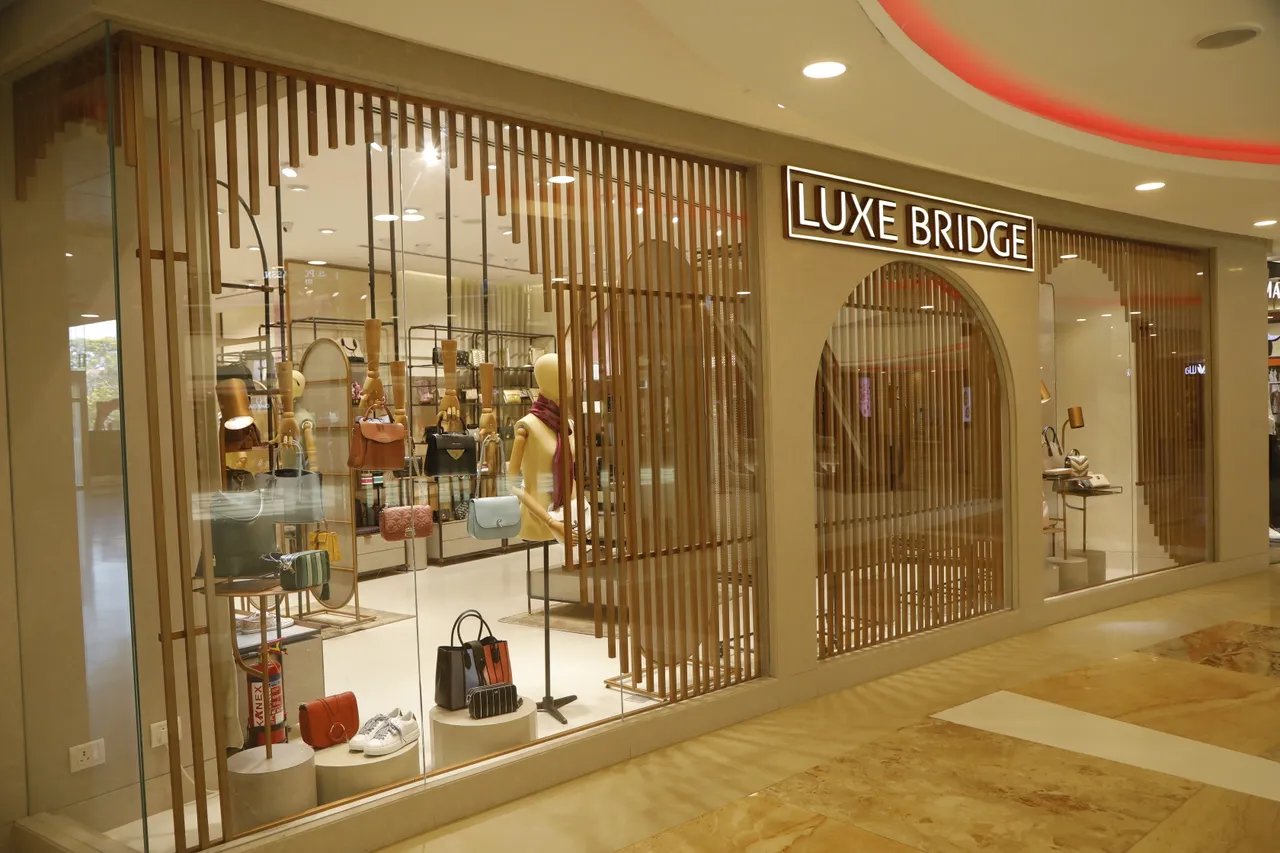 There was a time when one had to wait for their annual foreign sojourn to buy the latest in luxury, be it a hand bag, apparel or cosmetics. This has pretty much changed since the late 1990s, when luxury brands started flocking to India. Brands either set up their own flagship stores, or entrepreneurs launched multi-brand luxury retail outlets to give the Indian consumers what they desired. Around the 2000s, corporate players entered the luxury market.
Fast forward to 2017 when Genesis Luxury, now a part of Reliance Brands, started Luxe Bridge, a luxury multi brand retail store in Chennai and Gurugram. Luxe Bridge is an exclusive women's handbags and accessories multi-brand concept store. At present it has two stores, one in Gurugram (Ambience Mall), and the other in Chennai (Empress Avenue Mall). Plans are to open two more stores by mid-2020. While one will be in Kolkata, the fourth location has yet to be decided. In a free-wheeling conversation with Viji Mishra, VP - Business, we spoke about Luxe Bridge, and its iconic bag brands and accessories.
According to Sheetal Jain, founder and CEO, Luxe Analytics, New Delhi based luxury consulting firm, "It's a good idea since the affordable luxury market in India is growing at the rate of 40 per cent per annum. Store formats like Luxe Bridge may help to get more footfalls, and attract more people to the store since they get wide variety of bags and accessories under one roof." In fact, according to Jain, the handbag market is one of the fastest growing segments in India.
Luxe Bridge has 10 brands – five in-house brands i.e., brands which Genesis Luxury and Reliance Brands have brought to the Indian market and they already have their own flagship stores (Michael Kors, Coach, Kate Spade, Tumi and Emporio Armani), and five exclusive brands (Marc Jacobs, Cavalli Class, Coccinelle, See by Chloe and McQ). So why have brands, which already have their own standalone stores, present in a multi brand retail concept? Well, as the concept is called Luxe Bridge, it's a bridge to luxury, and the idea is not to sit in any luxury space. So, for instance, if Luxe Bridge came to Mumbai, it wouldn't be at the Palladium, but it would instead be at less known luxury spaces such as the Oberoi Mall in Goregaon or at the Inorbit Mall at Malad in Mumbai's western suburbs. The idea is to elevate customers from a lower premium, or a premium segment, to a luxury segment. And brands like Coach, Kate Spade, Michael Kors, are anyways bridge to luxury brands globally. In fact Marc Jacobs and McQ, the diffusion line for Alexander McQueen, are the two serious luxury brands here, holding a higher price.

Prices range from Rs15,000 for the cheapest cross body bag, to Rs48,000, while clutches start at Rs18,000 onwards, depending on the embellishment work. Of course some brands like McQ are priced higher at Rs50,000 onwards.
Though a seamless concept, there is a story and a theme which goes through the store. Selling a handbag is not about the consumer buying a handbag versus XYZ; it's actually about what size of bag, for what reason, against something else. The categories that sell the most are the totes, clutches and the cross body. So tote of course is the easy one because it could carry your home in it! And the clutches because they are just fantastic for the evening and all kinds of social gatherings. Then you have the cross bodies which can be used as cross overs from day to night. A lot of the brands have started making a change to the straps. They have a leather strap which you can carry during the day, and the other will be a gold or silver chain so that you can convert the same bag into an evening bag. After handbags, there is jewellery – bracelets, earrings, chains. Followed by sunglasses and scarves.
While Luxe Bridge has two brick and mortar stores right now, the venue sales or pop-ups are taking it places, and introducing the consumers from other cities to these iconic luxury bag brands and accessories. Last year, the pop-up went to six places - Jaipur, Chandigarh, Goa, Kolkata, Bhubaneswar and Raipur.
Today's younger generation, living in a seamless world, is a reason why growth in luxury retail will surge. With seamless living, everyone is aware of what is happening at the other side of the globe, nobody wants to wait anymore for months for the next foreign trip to get what they want. You want to find out how you can have it now. That is part of the growth for any retail. The handbag market being one of the fastest growing segment in India, Luxe Bridge seems to have it down pat.