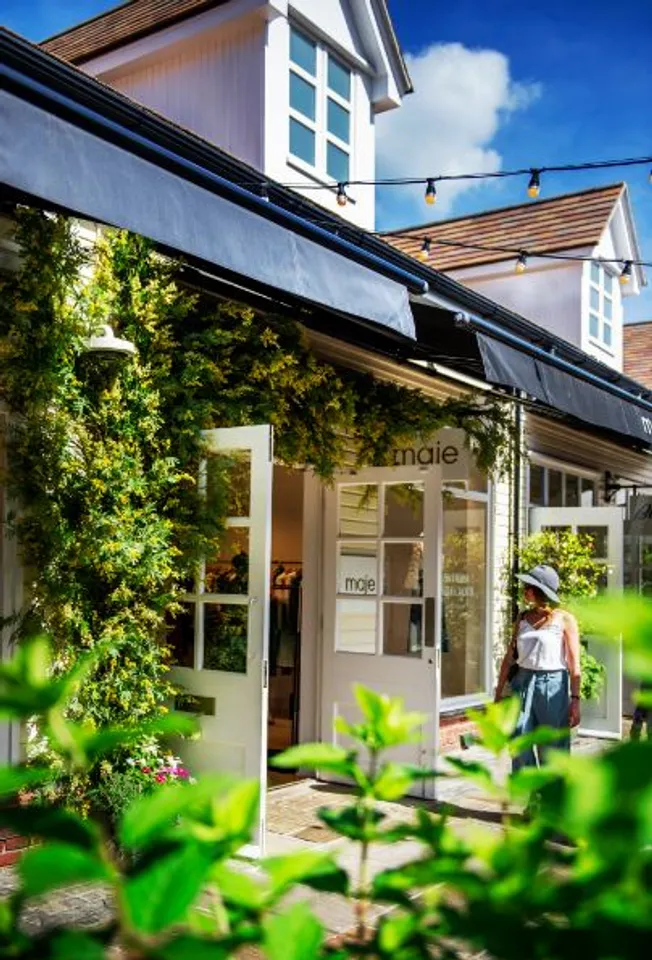 Starting May 17, there will be a
desi
(Indian) vibe at Bicester Village, the luxury shopping village outside London. The Village is celebrating contemporary Indian fashion. There will be a concept store `All Things India' from May 17-29, which will showcase both old and new voices representing Indian contemporary fashion. And of course, there will be Indian food and the Elephant Family will be there till June 11. Indians are a large part of the visitors at Bicester Village (BV). And BV is keen to grow this market.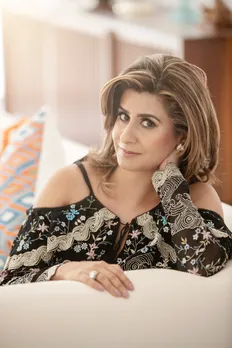 This is showcasing Indian fashion the way it should be in a global, dynamic and diverse environment: Sujata Assomull
Many Indian travellers who visit Paris, London, Madrid and Barcelona have an appetite for designer brands. Situated on the outskirts of London, Bicester Village is home to every important international brand one can think of. For the financial year ending December 2018, 5 per cent of BV's annual tax free sales were Indian, and BV sees this market set to grow. In fact, it is keen to attract additional Indian guests to its villages across the globe. So, it set out to find new and modern Indian brands that surprised and delighted both, the English guests as well as the overseas guests in equal measures. "Bicester is very convinced that the Indian consumer / buyer is ready to explore, shop and buy at their villages and is committed to doing so," says businesswoman and co-curator Roohi Jaikishen.
For the uninitiated, Bicester Village is an outlet shopping village, 46 minutes by direct train from London Marylebone. Founded in 1995, it sprang out of a field in Oxfordshire, England, to become one of the world's leading luxury shopping destinations. Since then, it has grown into a collection of 11 Villages across Europe and China, offering the most revered fashion and lifestyle brands, offering year-round savings of up to 60 per cent on the recommended retail price.
For Indian fashion to showcase at Bicester is a huge step forward for the industry. As fashion editor Sujata Assomull puts it: "This is showcasing Indian fashion the way it should be in a global, dynamic and diverse environment. Bicester Village is the perfect environment for Indian labels to gain exposure, as BV has such a wide ranging audience that is interested in fashion. After all, it is the most visited destination in the UK after Buckingham Palace," she says. Assomull is the co-curator of concept store "All Things India," along with businesswoman and art purveyor Roohi Jaikishen.
Global sales and visibility is the key to designer Kanika Goyal's strategy, which is something she is aiming for with this collaboration. "It is essential to us that the language of the brand is familiar to the customer through our products," she says. For India edit, Goyal has gone back to the roots of being inspired by architectural asymmetry with her signature 3D embroidery adding a fun element to the capsule collection.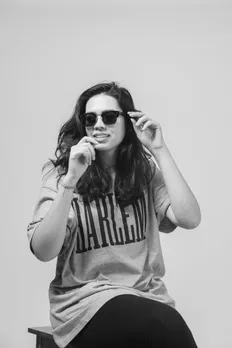 Global sales and visibility is the key to Kanika Goyal's strategy.
According to Assomull, India is one of the few countries left in the world where traditional fashion is still part of your daily wardrobe. "Indian fashion evolves, respecting its lineage. From the zip-up sari to the kurta-tunic top, 'Indian Modern' fashion is all about clothes that are relevant to today's lifestyle, but still draw from the heritage of Indian fashion. It is about drawing from the beauty of crafts and traditions, and yet have the functionality and fit. This also means Indian fashion labels can easily be mix and matched with the many of the 160 plus international labels who have made BV their home," she explains.
Both Assomull and Jaikishen bring to the table differing, but brilliant contacts, ideas, wisdom and knowledge of the Indian fashion industry. There are brands such as Behno, Beulah, Dhruv Kapoor, Huemn, Kanika Goyal Label, Kashmir Loom, Khosla Jani, Manish Arora, Pippa Small, SZ Blockprints, Tada & Toy, Tiipoi and more.
The co-curators have made sure that the wide Indian aesthetic that is reflected in the diversity of the country is covered in "All Things India". The curated cross-selection is of the new and established voices of Indian fashion. From Manish Arora to Dhruv Kapoor, these are the labels that have ensured that Indian contemporary fashion always stays relevant and has something new to offer. "From kitsch to minimalism the Subcontinent's design language covers it all, and you will see this spectrum at the pop-up," says Assomull.
There is a strong emphasis on sustainability. So, among the sustainable fashion brands included is New York based label, Behno, founded by Shivam Puniya after the 2013 Rana Plaza garment tragedy in Bangladesh. There is artisanal jewellery by Pippa Small, and  Kashmir Loom, to mention a few. "

As Goyal says, "For us, with each showcase there is a better understanding of the clientele from an international perspective, and what they expect from us. These experiences act as the bases for our future collections."
This is not the first time that BV has showcased a country. Earlier in January, BV had a dedicated pop up to support Chinese New Year which was curated by Susie Bubble, the original fashion blogger. May be there will be more. But for this summer, you can make it an Indian one at Bicester.