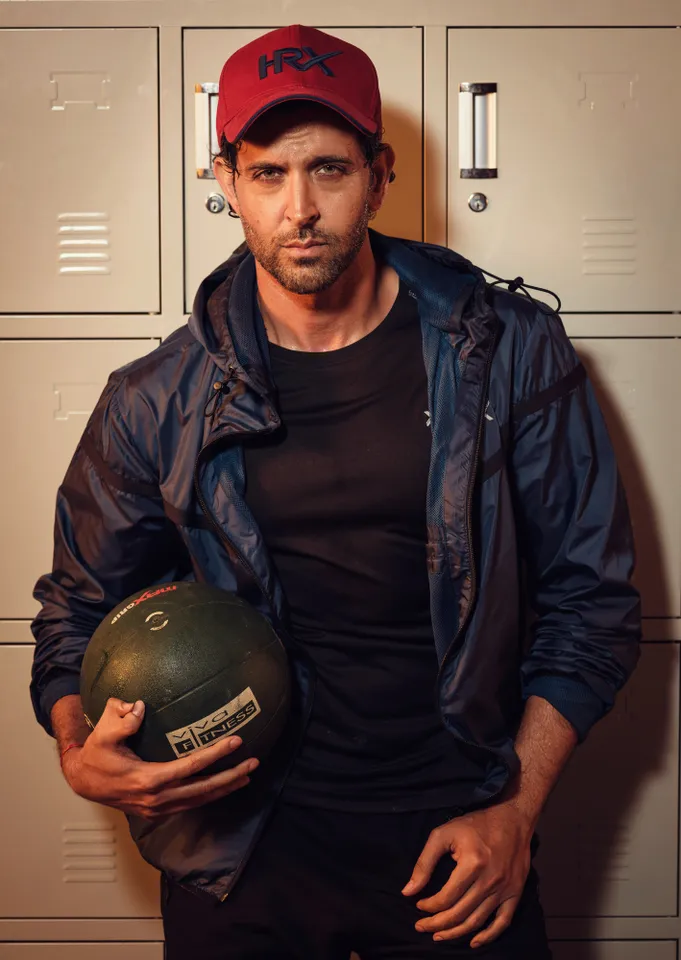 Six years after its launch, HrX has reported a turnover of Rs300 crore for the financial year ending March 2018. Growing under one brand umbrella, HrX has grown to cater to every need of a fitness and healthy lifestyle enthusiast. For Afsar Zaidi and his team, it been a lot of hard work and some timely opportunities.
Having started with selling tracks and t-shirts, HrX, the atheleisure brand by Hrithik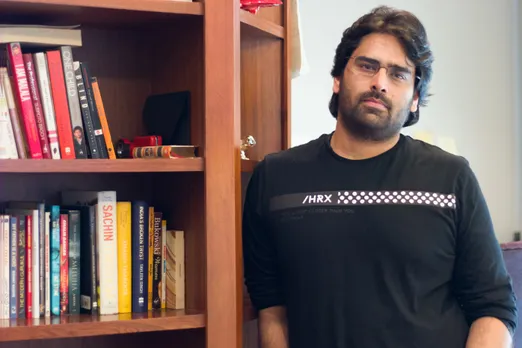 "We want to ensure that everyone has at least one product of HrX," says Afsar Zaidi, MD, Exceed Entertainment
Roshan, now wants to be a part of the sneaker culture. The brand is getting into the sneaker space covering both, lifestyle and fitness. It has tied up with a British firm, where HrX has given its design inputs. Plans are to launch them sometime in September 2019.
Today HrX's product range comprises atheleisure wear for both men and women, bags (gym bags, back packs), eye wear, shoes, sunglasses, socks and inner wear. Going further, the brand tied up with Xiaomi and launched HrX Mi bands. According to Afsar Zaidi, MD, Exceed Entertainment, about a million HrX-Mi bands have been sold to date. Of course, it is by design, but a lot of it is that the brand got the opportunity, grabbed it, and worked upon it. "What we want to do at HrX is to ensure that everyone has at least one product of HrX. Every step has been a natural extension," says Zaidi.
So, is HrX a celebrity brand or a fitness brand? The two attributes that Hrithik stands for are - fitness and fashion. "We always face a problem being compared to celebrity brands. Celebrity brands are a different structure. We don't want to get into that space. We are a celebrity brand if we want to be. What is a boon is a bane, that's always the case, so we will always get into a comparative zone with other celebrity brands, but the moment you delve deep into it you will realise, it seems to be a brand on its own and the game changer in it is that it's a celebrity brand," says Zaidi.
Today, looking back, in a crowded market of celebrity brands, HrX has had the first mover advantage. According to Dr.Sheetal Jain, founder and CEO, Luxe Analytics, "It has transformed fitness and wellness ecosystem in the country. It is growing at the rate of 100 per cent on a year on year basis. It has evolved in quality, product designs and styling over the years."
A celebrity brand is one that is the extension of the personality of a film star or sportsman. Over the last few years, about 10 film stars and sportsmen have launched their own brands, be it apparel or perfumes. If you look at the celebrity brands in the market today, not all have a clear outlook. In fact, for some it is difficult to differentiate between the endorsed product and the genuine business proposition. Yet there are others, "like Salman Khan's
Being Human
which have been able to transcend just being a celebrity brand. It is more a fashion brand now in many towns," says N.Chandramouli, CEO, TRA Research, a brand insights company. "The buyer buys into the personality and charisma of the star. HrX is for a select crowd," he adds.
In the case of HrX, Hrithik had his skin into the game. From 11 brands he was endorsing in 2012, he had to forgo endorsing categories which would eventually be launched under HrX. "I think one of the reasons why it (HrX) is so strong is because there is no confusion between what Hrithik endorses, and what his business plays like," says Zaidi.
So, how much is Hrithik involved with his brand? According to Zaidi, a line used often at their offices is that HrX is a physical manifestation of the attributes of the individual Hrithik Roshan. "So once we have taken the attributes, a lot of things are structured and constructed keeping him in mind the whole objective of creating a brand around an artist is to ensure a legacy is created. As a management agency we always believed the artist's stardom should be sprinkled like gold dust, it should never be more, it should never be less. It's about where we want to use him. We restrain ourselves from using him a lot, and ensure that his time is directly proportional to commerce. The way the structure is, it's about how the team utilises him, rather than how he becomes a part of it," says Zaidi.
In an environment where fashion is the steed everyone wants to gallop on, making fitness fashionable because of who Hrithik is makes it reachable for every youngster and millennial. At a marketing level, the brand has become structured and is aligning itself with certain communities that it is trying to build, and certain geographical locations that it is focusing on. So it has tied up with events where the brand has some purpose, such as the 2014 Para-Olympics. In 2015, the brand did a 10-episodes serial on Discovery Channel, named HrX Heroes, where it profiled 10 people who had defied odds and succeeded. In an effort to become a part of the running community, it has tied up with the Pune Marathon, and other running communities in Mumbai.
The brand's top 10 markets include Bengaluru, Mumbai, Pune, Thane, Delhi, Gurugram, Noida, Kolkata, Jaipur, Lucknow, Hyderabad and Patna. More recently, the brand is focused on ensuring that the north east becomes a part of its top 10 markets consistently.
When HrX was launched exclusively on Myntra in 2013, they were just exploiting the platform. However, in 2016, Myntra acquired a 51 per cent stake in HrX. This deal made it the first time that a celebrity incubated brand was aligned with an e-tailer in an equity model. In 2014, Myntra got bought out by Flipkart, which in turn got bought out by Walmart in 2018. So HrX's platform has only just expanded. According to Zaidi, the brand will be available on the Walmart platform in some part of the world. In this case, HrX will be competing with the likes of Nike, Puma and Adidas. "We'll beat them at cost. And if we can beat them at being the only Indian brand, and we just focus on our Indian community, he adds.
So how does the HrX-Myntra relationship work? While HrX's input is at the design, fabric and trends level, Myntra is responsible for the manufacturing, logistics, and distribution of the brand, a smart move at that. The shareholding structure is different for each vertical. In the fashion space, the HrX brand has a 50:50 shareholding between Hrithik and Exceed, and Myntra owning 50 per cent each. In fact, by not being everything, the brand is being nimble.
The HrX model is a very simplistic and novel approach. A) it's a celebrity brand, b) it's a brand which has two key partners in two different verticals, c) it is not part of the manufacturing or the distribution of the product, but it still has the responsibility of ensuring the consumer is connected to the brand and is aware of the brand.
The thought process for a brand extension for Hrithik Roshan started way back in 2010 when Hrithik's management agency, Mumbai based Exceed Entertainment thought of creating HrX. According to Zaidi, Hrithik had the foresight, and so did the team at Exceed, where they thought that the attributes of Hrithik's personality are so strong, that they could easily be translated into a brand.
HrX's growth strategy is simple. It aligns itself to those who are building their businesses. In 2017, health and wellness start-up Cure.Fit signed on Hrithik as brand ambassador in what is touted as one of the largest endorsement deal signed by an Indian start-up. The five-year association, valued at Rs100 crore, includes the actor's equity stake in the company in lieu of cash investment, promotions and royalty from HRX's specialised workout plan, which has been introduced across Cult fitness centres operated by Cure.Fit. Cure.Fit was started by Mukesh Bansal and Ankit Nagori in 2016 after they left Myntra.
From the four verticals that Cure.Fit has, HrX has found synergy with two - Cult gyms and Eat.Fit. For the Cult gyms, Hrithik used his expertise with his trainers. It took the team at Cure.Fit eight months to come up with the right workout, and now, the gym offers a tailored workout by specially qualified HrX trainers.
Last May, Cult bought over the India business of Fitness First. Fitness First, which has 10 centres in Delhi and Mumbai, is now a wholly-owned subsidiary of Cult.Fit. Today, there are 60 Cult gyms in the country, based in Bangalore, Delhi, Gurgaon, Hyderabad and Mumbai. The Fitness First acquisition will add another 13 gyms to the Cult chain, taking the total to 73 Cult gyms nationwide. Diet is an important quotient in the fitness space. Hence, Eat.Fit provides healthy packs. According to Zaidi, "It is really fortunate that we are able to connect all the dots and have got the right partners on board," he says.
According to Chandramouli, a celebrity brand – that of a film star or a sportsman – would ideally prosper as long as the star or sportsman has top of mind recall. To keep the brand young, constant engagement with the brand is important.
HrX is now at that phase of a brand where it needs to consolidate without trying to reinvent too much. According to Luxe Analytics' Jain, though the brand has created a niche of its own, it will have to embrace technologies like AI and VR to create a deeper connection with consumers, and to remain competitive in this fierce environment.