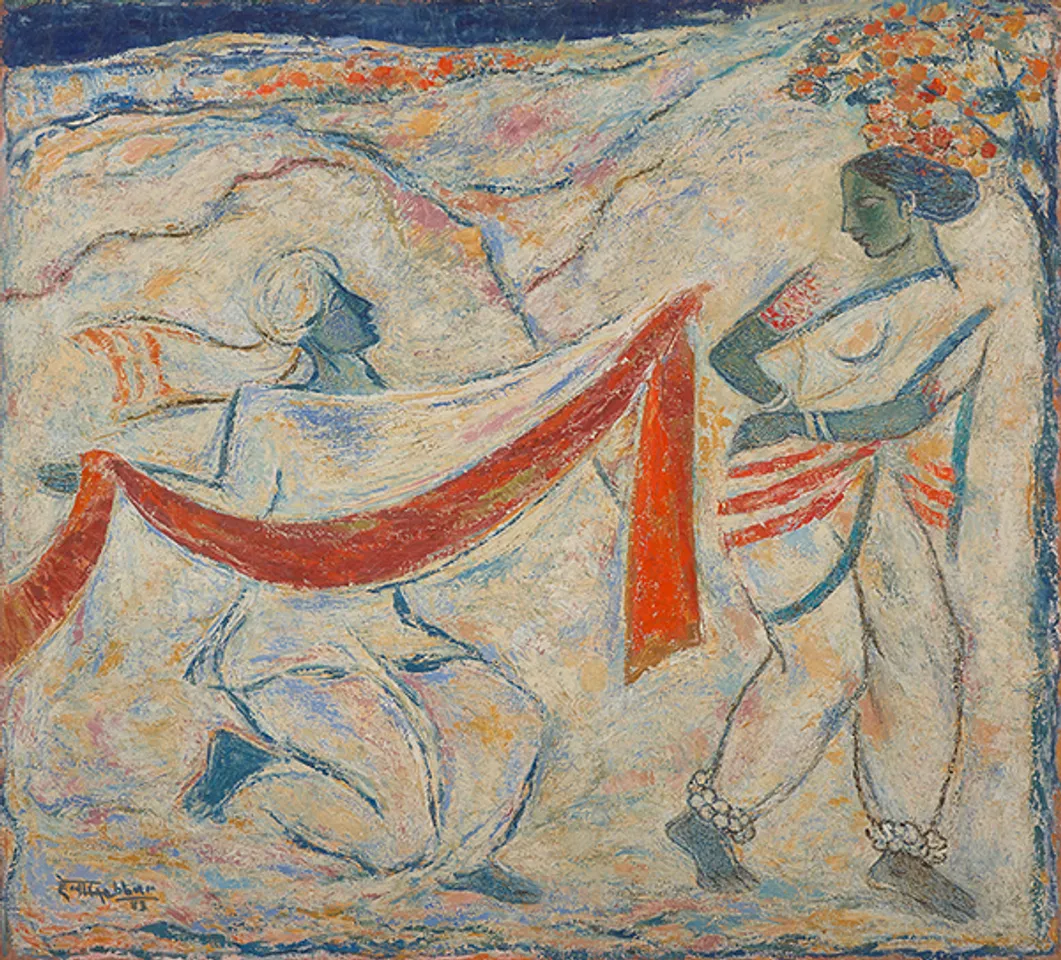 On March 26, Saffronart, the Mumbai based art auction house, will be auctioning off Nirav Modi's art collection. This is the first time that a professional auction house is auctioning artworks on behalf of the Tax Recovery Officer, Central–3, Mumbai, Income Tax Department, Government of India. The proceeds of the auction will be used towards recovering Rs95,91,82,549 from Camelot Enterprises.
The live and online auction will be held on March 26, 2019, in Mumbai at J.K.Banquet Hall. Viewing are on at Saffronart from March 15-23, and at J.K.Banquet Hall from March 24-26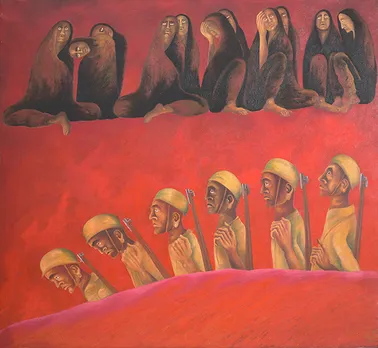 Aparna Caur: 'Where have all the soldiers gone'. Estimate: Rs 5,00,000 - 7,00,000 $7,355 - 10,295 Pics source: www.saffronart.com
Tuesday's  auction features a total of 68 works by leading modern and contemporary Indian artists, as well as five contemporary Chinese artists. Of these there are 10 works by F.N.Souza, and two works each of K.K.Hebbar, Akbar Padamsee, Sunil Padwal and Rekha Rodwittya.
Several works in the auction are representative of significant periods in the artists' oeuvre. According to Minal Vazirani, president and co-founder, Saffronart, "This auction is a great opportunity for established collectors looking to expand their collections, and for younger bidders who want to begin collecting."
According to Vazirani, with every catalogue the auction house produces, it does extensive research to include information about provenance, exhibition and publishing history wherever available. "We have followed the same rigorous process with this catalogue," she says. Vazirani is expecting an enthusiastic response for these highly sought after works.