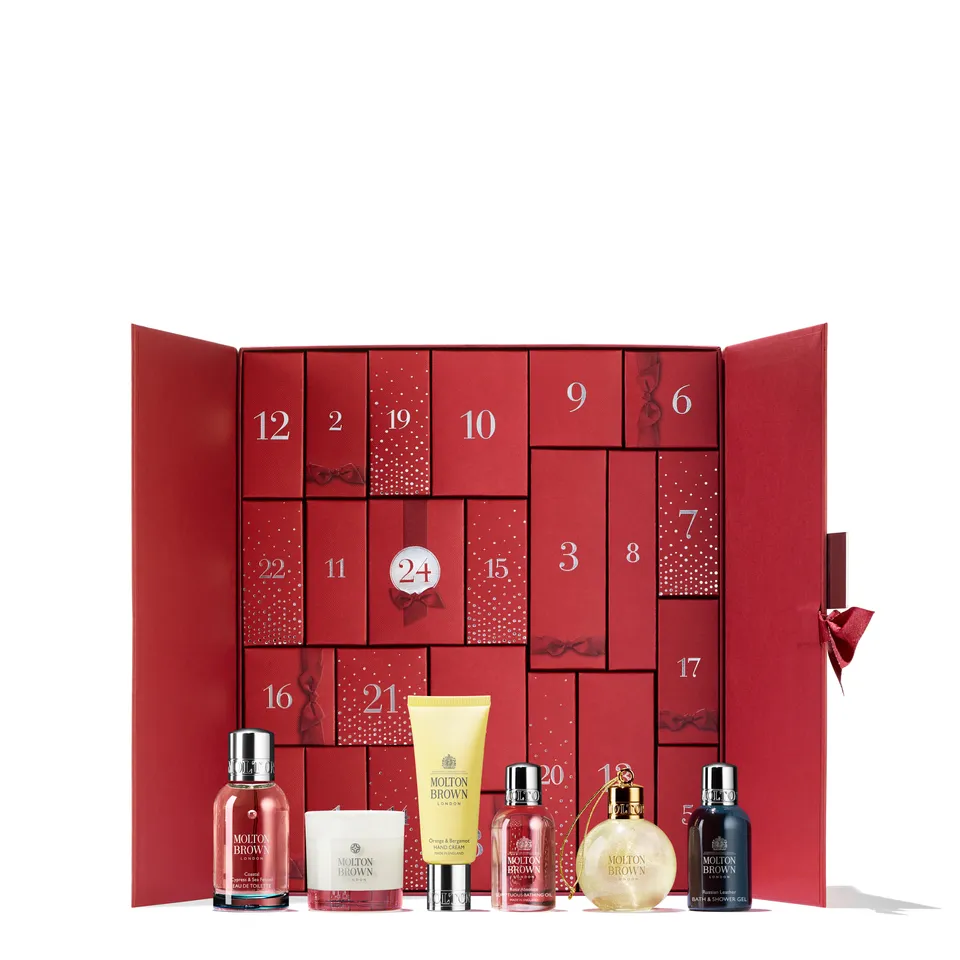 This Christmas season saw bath and beauty companies trying to indulge their customers. The French company L'Occitane en Provence and the UK based Molton Brown launched their Advent calendars in the Indian market in trying to give customers a feel for their products.
In India, customers are not very familiar with an Advent calendar. So what is it? An advent calendar is a special calendar used to count the days of Advent in anticipation of Christmas. Since the date of the First Sunday of Advent varies falling between November 27 and December 3 inclusive, many Advent calendars especially, especially those that are reusable, often begin on December 1, although those that are produced for a specific year often include the last few days of November that are part of the liturgical season. The Advent calendar was first used by the German Lutherans in the 19th and 20th centuries.
Many Advent calendars take the form of a large rectangular card with windows, one for each day of December, leading up to and including Christmas Eve. Often the doors are distributed across the calendar in no particular order. The calendar windows open to reveal an image, a poem a portion of a story, or a small gift.
In the West, the Advent calendar has been used by magazines, towns and cosmetics, bath and beauty companies to give some excitement to the shoppers. This year, the Advent calendar, or 12 days before Christmas has been an initiative picked up by various sectors. Restaurants such as Social, has had different programmers for its customers leading up to Christmas; Colorbar has had an advent calendar more for gifting rather than retail sales.


L'Occitane has had its Advent calendar globally since 2015. In India, it was available online for Rs4,950. "Our holiday calendar is a way to get people in the holiday mood, with little surprises they will discover each day," says a L'Occitane spokesperson. This year for its whole holiday collection, L'Occitane has collaborated with CASTELBAJAC, a Parisian fashion house.
For Molton Brown, the launch of the Advent calendar coincided with the opening of its first store at DLF Emporio earlier this year. Globally, this is the third year that the bath and beauty company has created an Advent calendar. According to Emily Delehanty, senior manager, Molton Brown Global, the Advent calendar is a great way for people to discover new fragrances and trial different formats. "The concept really resonated with our customers as there was such a choice of fragrances and products to choose from, enabling customers to make every day of the festive countdown a celebration," says Delehanty. Priced at a steep Rs20,000, the Molton Brown Advent calendar was all about discovery, with its classic favorites and new fragrances.
The fact that companies actually consider something like an Advent calendar in the Indian market shows how the Indian consumer is constantly looking for something new and different. May be 2019 will bring more Advent calendars to pamper the customers.