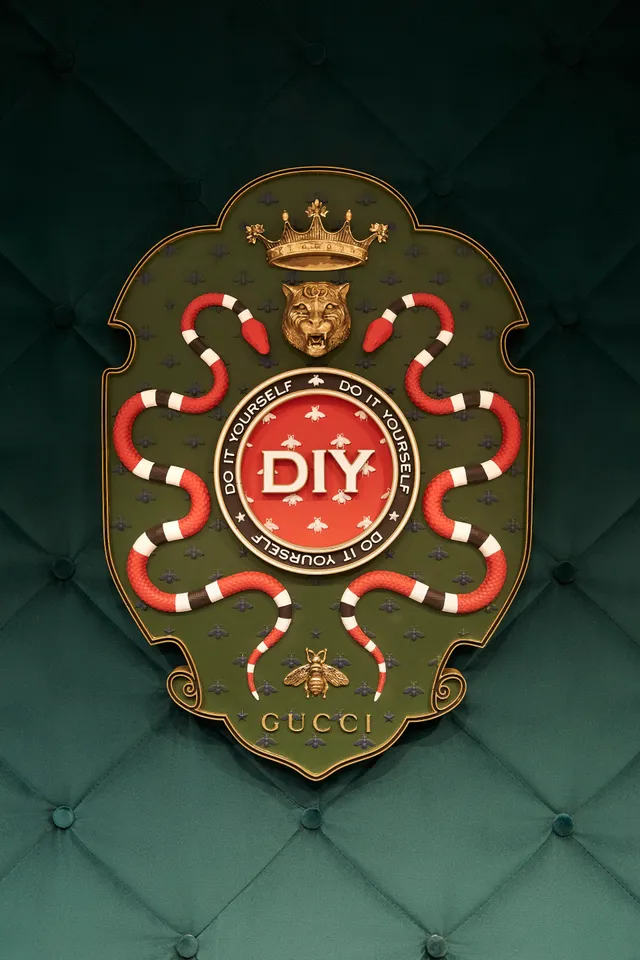 Those who grew up in the 1980s would remember wearing tailor-made clothes as there was a lack of decent ready-to-wear options. Now, for the last couple of years, made to order, or bespoke, has been back in fashion with an exclusivity twist. Ermenegildo Zegna, Brioni, Canali and Kiton have long occupied the top space in this segment. Luxury brands such as Giorgio Armani, Gucci, Jimmy Choo and Louis Vuitton (LV) have joined the made-to-order club and introduced their made-to-order service in India, which extends beyond apparel, to shoes too. "The fact that brands are offering this service in India signals the evolution of the market for personalisation and customisation," says long time Gucci fan, Chetan Jaikishan, MD, Express Foods.

Globally, bespoke was not always prevalent and consumers were, and still are, accustomed to easy ready-to-wear shopping. However, this preference has changed over time where consumers favour good quality and fit as per their specifications, over convenience. All brands want to give the best quality and use the best raw materials, and as they don't own any of the farms from where their raw material is sourced, and there are only a handful of places where the raw material comes from, everyone goes to the same source. Hence, now as there is no exclusivity in sourcing the raw material, the exclusivity lies in tailoring to the customer's choice.
Today, the luxury customer is not only an European, as used to be the case some years ago, but different people – Chinese, Indian, etc. So to cater to their tastes, it is easy to customise. This customisation has led to a surge in the bespoke and made-to-order segment over the last few years, primarily across luxury offerings due to the high-value of investment. This trend has extended to the Indian luxury retail market as well. According to Sheetal Jain, founder & CEO, Luxe Analytics, a New Delhi-based luxury consulting firm, made-to-order is the need of the hour for luxury brands. "It is important for them to go that way or else they'll lag behind."
In the luxury market, India is still a nascent story. While it is a good market with the great Indian middle class, most buyers are still aspirational, keeping sales numbers low. So when the market starts growing, then people usually buy accessories or apparel. Pricing is very important.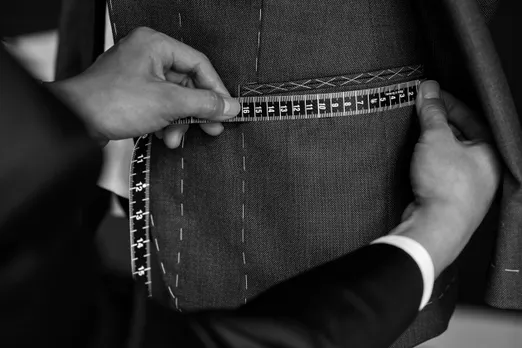 Made-to-order, or personalisation, as it is also called, is when a brand can play around with the material, motifs, etc. and the price changes according to what the buyer chooses. For a fashion house, it is not a difficult proposition to offer. A standardised shape of garment or shoe is offered. The talking point is to explore how to make it more premium. Brands are always trying to be premium in their offerings – that's a brand's definition of luxury. Exclusivity adds on a lot of premium to the product. For the brand, besides being a way to grow, customisation and personalisation are also the differentiating factors.
The earlier brands to introduce made-to-order in India were Giorgio Armani (2014) and Louis Vuitton (2016).  Priced at Rs1,75,000 onwards, the Giorgio Armani made-to-measure service allows the customer to create the suit as per their style and comfort with the signature Giorgio Armani look. The service is available at the brand's boutique in DLF, Emporio, New Delhi. It can also be availed via the brand's home shopping service.
When in 2006, fashion designer Giorgio Armani decided that there was a need for something different; it was a bold decision for an established ready-to-wear designer to take. Armani believed that the time was right to return to the heart of the creative process, and produce a collection using the finest materials. "I realized that I have clients who really do want a unique product, made specifically for them. Hence, I decided to create a made to measure service, where a customer gets all the benefits of a tailor made garment – unique fit, fabric, lining, buttons, details - as well as the signature Giorgio Armani look. This collection really does bring the traditional and the modern together, combining the origins of the tailor's craft with the innovations of a contemporary design studio," explains the designer.
 Louis Vuitton launched its made to order shoe service in mid-2016. The hand stitched Monte Carlo moccasin, priced at close to Rs2 lakh, is available in rainbow colours (literally). Customers can choose to have their moccasins made in either calf leather or suede. Though it is available at the brand's New Delhi store, clients in Mumbai and Bengaluru can also place an order for these shoes from the brand's website.
Speaking of shoes, Jimmy Choo's made-to-order service includes a variety of classic shoes and bags which a customer can personalise by selecting the colour and fabric. It has gone a step further and lets you monogram your shoes, or put a plaque with a special date on your bag. The service is available at the DLF, Emporio boutique in New Delhi and at the Palladium boutique in Mumbai.
Last year Gucci launched its DIY (do it yourself) initiative based on the House's Dionysus bag. Here customers could personalise their Dionysus handbags with embroidered patches, trims, hardware and monogrammed initials. The focus has now shifted to an extensive programme of customisable menswear that was launched last December.
At the Gucci DIY men's tailoring service, customers can choose from a wide range of fabrics and buttons, as well as from a host of monogram lettering options. According to Jaikishan, their recently launched DIY service is a fun way of expressing one's personality through customisation of selected products. "I don't think any other brand offers the kind of customisation options that Gucci DIY does," he says. "Although the aim of the DIY service is to encourage customers to interpret the Gucci aesthetic in a highly idiosyncratic way, the combination of materials, detailing and decoration on offer ensures that the end result will always evoke the spirit of the brand."
So how is the Indian market placed to receive this bespoke trend? Well, according to Luxe Analytic's Jain, may be in the coming years India will be better placed for this trend.