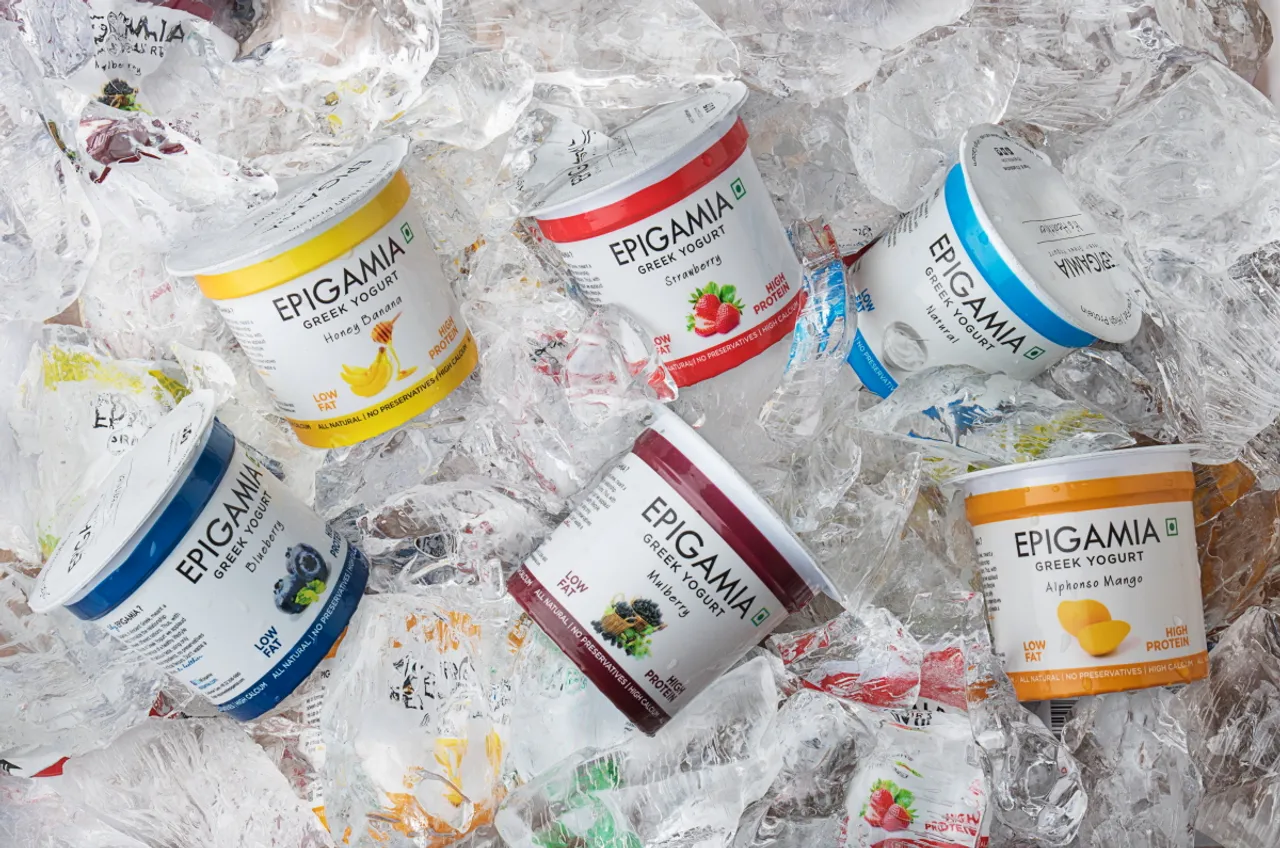 If you walk into a Nature's Basket outlet in Mumbai, or even the Food Hall at Palladium, you will most likely find little tubs of Epigamia Greek yoghurt lining up the dairy section. It catches the eye. In trying to catch more eyes, Drums Food, the makers of Epigamia Greek yoghurt and Hokey Pokey ice cream, are increasing their reach and tweaking their flavours to suit Indian palettes. With people moving towards a healthier lifestyle, "The Snack Pack was conceptualized keeping in mind a legacy of oily and fried snacks in the face of shifting consumer patterns towards seeking healthier lifestyles," says Rohan Mirchandani, CEO.

Drum Foods, was started by two childhood friends, Rohan Mirchandani and Milap Shah. Other friends were asked to join - Chef Ganesh K who was working in India and Uday Thakker from Los Angeles. The duo's initial exposure to the food industry was Hokey Pokey ice cream, which was launched in 2008. Later, in 2015 the company entered the retail market with its ice cream tubs available in nine flavours. With business growing, it was important for Mirchandani to be more hands on. Hence, he moved to India from New York, USA.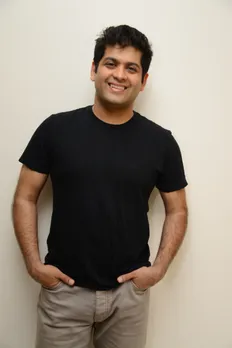 "We are not in the dairy business. We are in consumer and branding," says Mirchandani.

Ice cream has a seasonal market in India. Yet, if one goes by industry figures, the per capita consumption of ice cream in India is amongst the lowest compared to developed countries. Ice-cream, which was considered an indulgent category in the past, has now evolved to being perceived as a snacking option by consumers. This change in perception has come about due to increasing disposable incomes and greater discretionary spending. The change in the perception of consumers has allowed the category to grow in volume. Also, with investments made, cold chains are getting better and hence contributing to the category's growth. In fact, ice-cream, as a category, has been growing at a compounded annual growth rate of 10-15 per cent. "If small players come with flavours appealing to the Indian taste buds, they will find a space of their own," says Randhir Kumar, DGM marketing (dairy products), Mother Dairy.

A shift in consumer patterns towards healthier eating has now started taking place. Already having their dairy sources in place, as well as the infrastructure to support a cold chain supply product, Drums launched the Greek yoghurt in 2013, in four flavours.
Greek yogurt is strained more excessively than regular yogurt in order to create a thick and creamy texture that has high protein and low fat content. This process of straining the yogurt to create a thick consistency comes from Greece, hence the title Greek yogurt. In India, Greek yogurt is a very nascent market. Nestle is the big competitor for Greek yogurt in India. "Greek Yogurt was a totally alien concept to the Indian market, and educating them about the product itself was a great challenge. So far we've had an incredible response from the Indian market," says Mirchandani.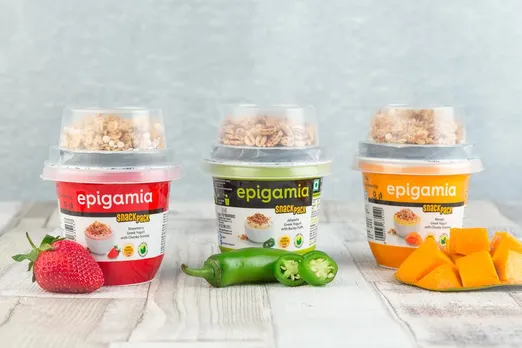 Keeping in mind a legacy of oily and fried snacks in the face of shifting consumer patterns towards seeking healthier lifestyles, a Snack Pack, priced at Rs 50-60, was launched recently. The Snack Packs, which consist of 100g of yogurt, along with a mix-in pack of chunky granola is an ideal on-the-go snack. It's available in three flavours, including jalapeño. The Indian palette is an interesting one. For years we have been having dahi. As a consumer palette, Indians are comfortable with savory. According to Mirchandani, the jalapeño is their version of the raita. A move that industry watchers feel the company is using to differentiate itself from other players.


Since the last four years, Hokey Pokey ice cream and Epigamia Yoghurt are available nationwide. Epigamia is available at about 4,000 distribution points across India, with the widest distribution in Delhi NCR, Bengaluru, Mumbai, Hyderabad and Chennai. The recently launched Epigamia Snack Pack should eventually be available in most of the retail outlets. And Hokey Pokey ice cream is available in 250-300 retail outlets across the same metros mentioned above.
Production of both, the ice cream and the Greek yoghurt is out-sourced from third party manufacturers in Maharashtra and in Karnataka. Soon a third facility in Jaipur will be added to cater to the northern regions. The way Mirchandani looks at the business is "We are not in the dairy business. We are in consumer and branding," he says.


Dairy products are extremely temperature sensitive, especially ones that do not contain any preservatives. As a result, the focus is on optimizing its in-house cold chain supply, and ensuring retailers understand the importance of keeping its products at the optimum temperature.
For now the company is tight-lipped about their revenue numbers, but are happy to share that in six months, Epigamia sales are up 140 per cent. Funds are coming in. The company raised Rs44.5 crore in its Series-A funding round in July 2016 from Verlinvest, the Belgian marquee consumer investor, and DSG Consumer Partners, an early-stage venture capital fund. Drums is also backed by angel investors such as Shripad Nadkarni (founder, Fingerlix and ex-CMO, Coca Cola India), Fireside Ventures (led by former Helion Ventures co-founder, Kanwaljit Singh), Vish Narain (Partner, TPG Growth), Kunal Kapoor (Bollywood actor) among others. To date, the company has raised Rs65 crore. "The raised funds are being utilized for talent acquisition, enhancing our supply chain and increasing production capacity," says Mirchandani.


There is a lot of buzz in the category for sure. Young boutique players such as The Butternut Co., White Cub, Bono, The Parfait Co., to name a few, are also taking up shelf space. In the face of the big players, it's the value proposition of the new players which which help them stand out.