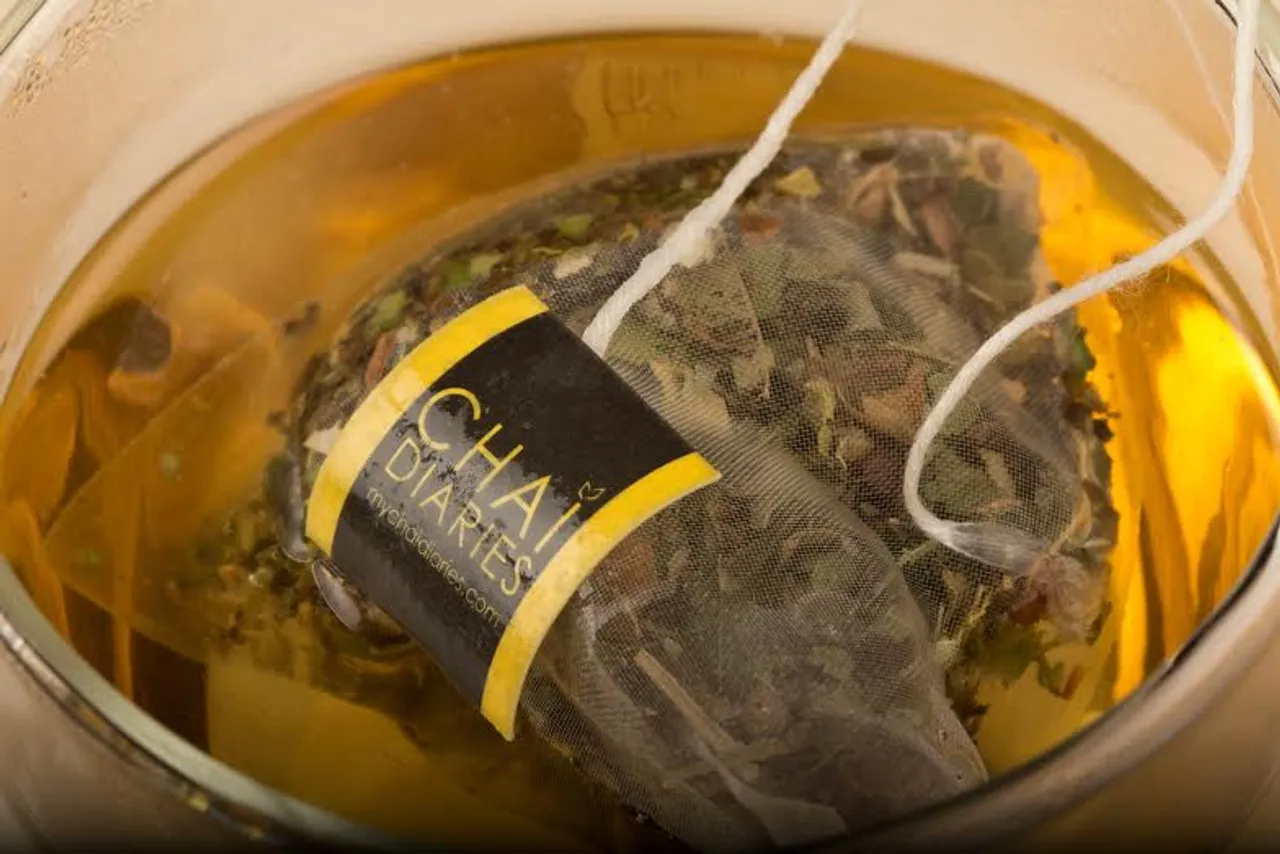 ⁠⁠⁠⁠⁠⁠⁠From a public relations executive in Mumbai, to a tea lady in Los Angeles, USA, Ami Bhansali has found her calling. Coming from a family that owns tea estates in the Nilgiri Hills of southern India, Ami launched Chai Diaries, a brand of specialty teas, in the American retail market in 2014. Two years later, she is launching Chai Diaries in India.

Two things Bhansali wants to do in India – one is tap the gifting market and second, open a tea shop. Over the past two and a half years, she has been able to get a sense of the Indian market. People are obviously interested, so even when she was doing her samples, she was selling a lot of tea. Bhansali aims to be number one in the gifting market (especially weddings) and hotels (she wants the rooms to carry her teas). The focus is on the white tea, and 10 flavours that are the same as the US. Everything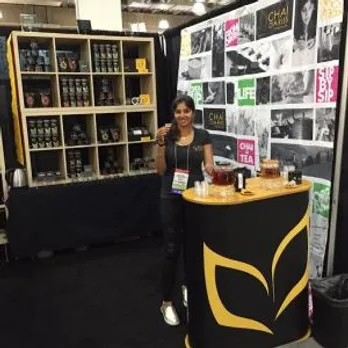 Ami Bhansali: building Chai Diaries into a lifestyle brand
will be sourced locally and blended locally. The US packaging is to be replicated here. "India is really big on gifting and when you have something exclusive and something exciting then people don't mind paying money for it," she says.

Chai Diaries is a small start up. In one and a half years of operations, the company has sales of $150,000. From 21 specialty blends that she launched in 2014, today Chai Diaries has a portfolio of 45 varieties of tea based on blends including black, masala chai, green, infusion, Oolong, Pu-Erh, Rooibos, White and their own signature blends. All Chai Diaries tealeaves are imported directly to the US from the tea-producing countries of India, Sri Lanka, Japan and China and blended with fruit, botanical ingredients and all-natural products. The most recent addition is the instant chai, essentially a premix.

The Indian tea industry hasn't seen much change in the last few decades. In fact, according to insiders, many things are still the same as when the British introduced tea to India. Buying tea is still done mostly through auctions. It is the third generation of plantation owners, who have grown up on tea estates, such as Ami and Teabox's Kaushal Dugar, amongst others, who are helping change the industry and connect the consumer directly with the farm.
The opportunity for the tea sector is huge in the US, where tea has found new consumers. According to a report by Market Realist, a research and analytics firm, though the per capita consumption of tea in the US is quite low compared to countries like the UK and China, there has been an impressive growth in tea consumption in recent years. According to the Tea Association of the USA (USTA), the total wholesale value of tea sold in the US grew from less than $2 billion in 1990 to over $10 billion in 2014. Further, according to the USTA, the US has emerged as the second largest importer of tea in the world, after Russia. In 2014, the country imported 285 million pounds of tea, representing an estimated retail value of $10.8 billion.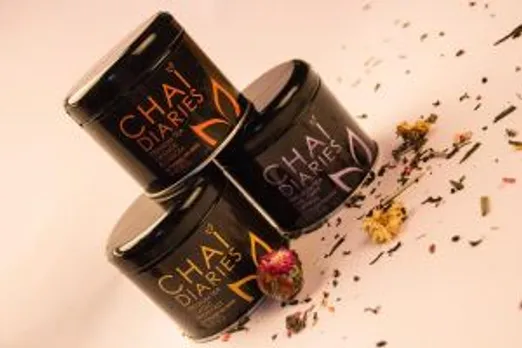 The USTA claims that about four out of five consumers drink tea in the US. The preference for healthier beverages is driving consumers away from soda, and boosting the demand for tea. US tea sales are also growing due to the innovative products and flavors that the industry has brought to the table. The convenience and options across the ready-to-drink tea category have also attracted consumers. And everyone wants to be on the bus. Seeing the growth potential, biggies like Coca-Cola, PepsiCo and Dr. Pepper Snapple have introduced several flavors under their popular tea brands. With all this action, many young energetic brands are working alongside more established companies in changing the tea drinking culture within the country. It is this opportunity that Ami is tapping.

Bhansali started her career as a public relations executive in Mumbai. She went on to head the marketing function for various luxury fashion brands that had entered India in 2006-07. After spending a decade in the PR sector, her interest in tea piqued. "PR was becoming too small. I wanted to do something that challenged me. I didn't know tea and retail. That's (retail) the most challenging business in America. I'm glad I took the risk," she says.

Bhansali moved to New York, USA, in2013.  Needing an excuse to continue staying there, she would register herself for short three-month courses. At the New York University School of Professional Studies, as part of the curriculum for the course 'Starting your own Business (including submitting a business plan)' fellow colleagues, who knew of her growing interest in tea, encouraged her to present a plan for the tea shop she wanted to launch. However, the teacher didn't seem to think the plan would work in reality. That was enough for Ami to want to take it on as a challenge.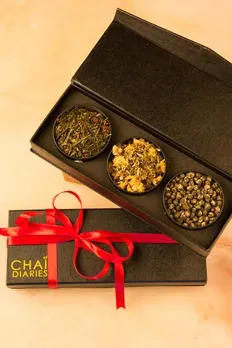 While the determination was enough to get going, there was a lot of learning to do. In 2012 when she was walking her first trade show - World Tea East in Philadelphia, a chance meeting with Charlie Cains, then tea operations head for Starbucks (he no longer works there) who asked her "What grade is your tea?" made her realize that there was a lot of learning to do. (In the tea industry, 'what grade' refers to the size of the leaf.) The next dilemma was 'what should the tea taste like?' Her brother's advice was to go with what she likes as there would be people who would like exactly the same thing as her. Ami closed down on a range of 21 specialty blends.
Chai Diaries (as the brand is called) is a business built on passion. It is insp
ired by Ami's childhood spent on Mahavir Plantations, her family's tea estates in the Nilgiris. Started by her grandfather, Tarachand Bhansali, Ami is the third generation. Ironically, tea she wasn't fond of while growing up. Yet, today, she has built Chai Diaries, on all the feelings, memories and aromas from her childhood. "There are acres of natural beauty. The smell of spices, cardamom, eucalyptus the minute you enter. You see these tea fields, and the women waking up at five in the morning, along with the sunrise and they are just laughing and going about their work. It's such a happy environment. Growing up as a kid with my brothers all our adventures were based out of this. I have used all of these feelings, memories, and aromas in Chai Diaries," she says.

The whole idea is that, while you have coffee when you are meeting people, chai is something you have on your personal time. It's something that helps you to go back to who you are. So, the word 'chai' in the brand name has been used as a talking point, to educate people that Chai is tea. "In Starbucks they serve chai latte and people don't understand `chai' means tea. They think `chai' means `chai latte'. I want Chai Diaries to be that. It's a long goal. It's a huge PR exercise," she says.
In the US, Chai Diaries' is available at larger retail chains in the US, such as Bed Bath & Beyond (BB&B), Southern Season in South Carolina, and at HEB and Central Market in Texas. Its presence in a store like BB&B may appear strange. However, what made this possible is when BB&B bought Cost Plus / World Market in 2012. Through this association, BB&B set up a World Gourmet section in select stores to sell wines, food, health chips and health teas, etc. Hence, Chai Diaries has a presence in 13 BB&B stores. Chai Diaries' top four markets are New York, Los Angeles, Texas and Florida. While CD retails at $10 - $12 in the US, Ami chooses to do a direct conversion of dollar: rupee for the Indian market, which in fact makes this an expensive tea for India. She isn't letting that get her down.

Ami wants to build Chai Diaries into a lifestyle brand, and promote the tea way of life - #teaworld. Besides tea, the company's portfolio includes tea sets, yoga bracelets, stationary, pens, t-shirts, yoga leggings, yoga mats. "It's gifting. It's fun; and people are getting more health conscious and quirky things have always been a thing in India. The scope in India is definitely huge," she says.
While the US market is more mass, India as a customer base is more exciting. As tea has the ability to go for a global expansion, there is demand from Dubai to meet. Yet, this is the tip of the iceberg for tea. With growing awareness, tea is no more this random tea lying in your kitchen. A whole new universe has opened up for this ancient drink.
Chai Diaries2 image widget